A Perfect Day in West Bay: 1 Day Itinerary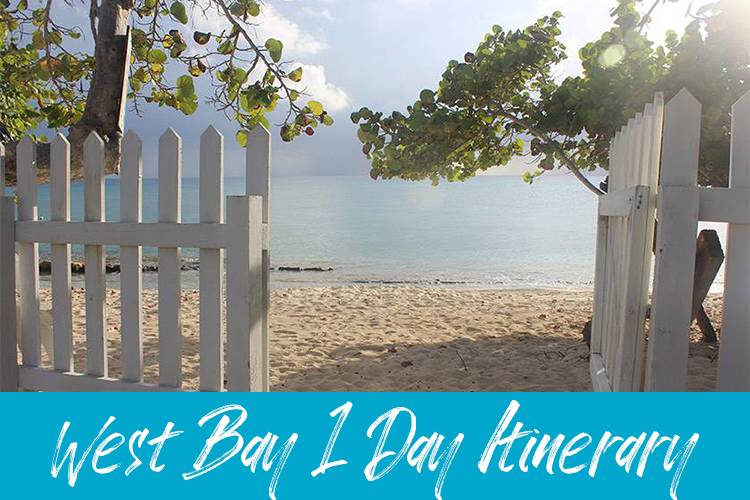 Experience West Bay, Grand Cayman
West Bay is the Grand Cayman district located in the Northwest section of the island. A small portion of Seven Mile Beach (the north side) lies within the south side of the district—which is where our condos are located! Our stretch of Seven Mile Beach is wonderfully void of high rise hotels and often referred to as the quiet side of SMB. West Bay is a district full of natural wonders, intriguing sites, irreplaceable local restaurants and charming neighborhoods. In this post we'll share a 1 day itinerary that you can use to explore this island district. Unique adventure and memories await!
What you'll need
We always recommend bringing reef safe sunscreen, and a hat along when planning to be out in the sun all day. Wear comfy clothes (and clothes that you don't mind getting wet if you choose the horseback swim). You'll also need towels and your snorkel gear for the afternoon snorkel at Cemetery Beach. Luckily the condos will be only a few miles away at any given time during your day of exploration in West Bay. So while you can pack a change of clothes, a comb, etc. it may be just as easy to pop back over to the condos for a quick change or for anything extra you need.
When to go
Bayside is only open on Friday, Saturday & Sunday for breakfast, so this itinerary is best to do on one of these days. Or choose an alternate breakfast stop. Just note that ATV Cayman is closed on Tuesdays & Wednesdays.
Start at Bayside for Breakfast
Start your day with breakfast at Bayside. It's less than a mile up the road from the condos, and a fairly "new kid on the block." It's been open for about 2 years now and has developed a big following on the island. Once you eat there you'll understand why. (We interviewed the owner shortly after they opened here.) The menu is diverse and thoughtfully prepared, the food is divine and the setting is trendy but unassuming. It's the perfect place to start your day of adventure in West Bay.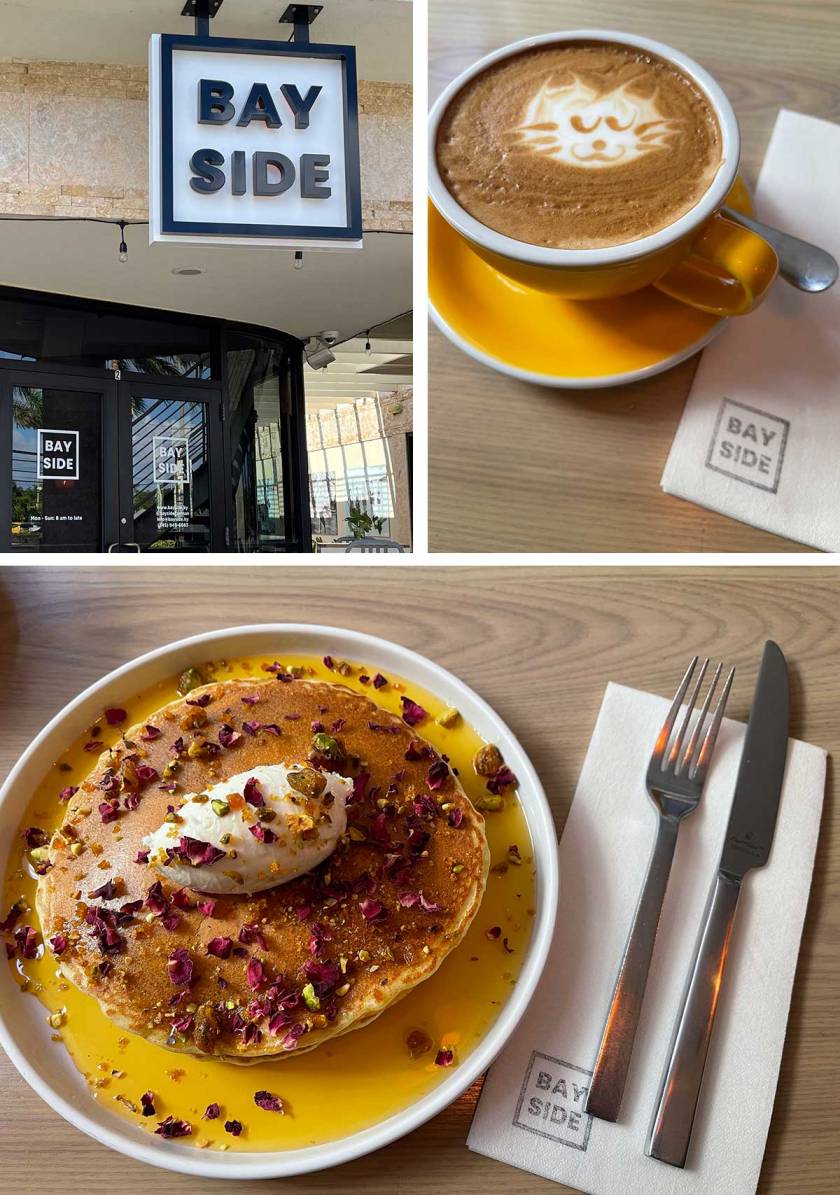 See Barkers National Park by Horse or ATV
For your first activity, choose whether you'd prefer swimming horseback at Barkers Beach or winding through the remote roads of Barkers National Park via an ATV. Pampered Ponies offers horseback rides from their ranch to the National Park that peak with the thrilling experience of riding the horses bareback into the ocean. Their first ride of the day usually leaves around 10 a.m. ATV Cayman offers a 9:30 a.m. departure for those wanting to get in a joy ride through the back roads of the national park. Book your choice activity through the websites linked. If you have little ones not ready for horses or ATV activities, then a morning at the Cayman Turtle Farm is a great alternative.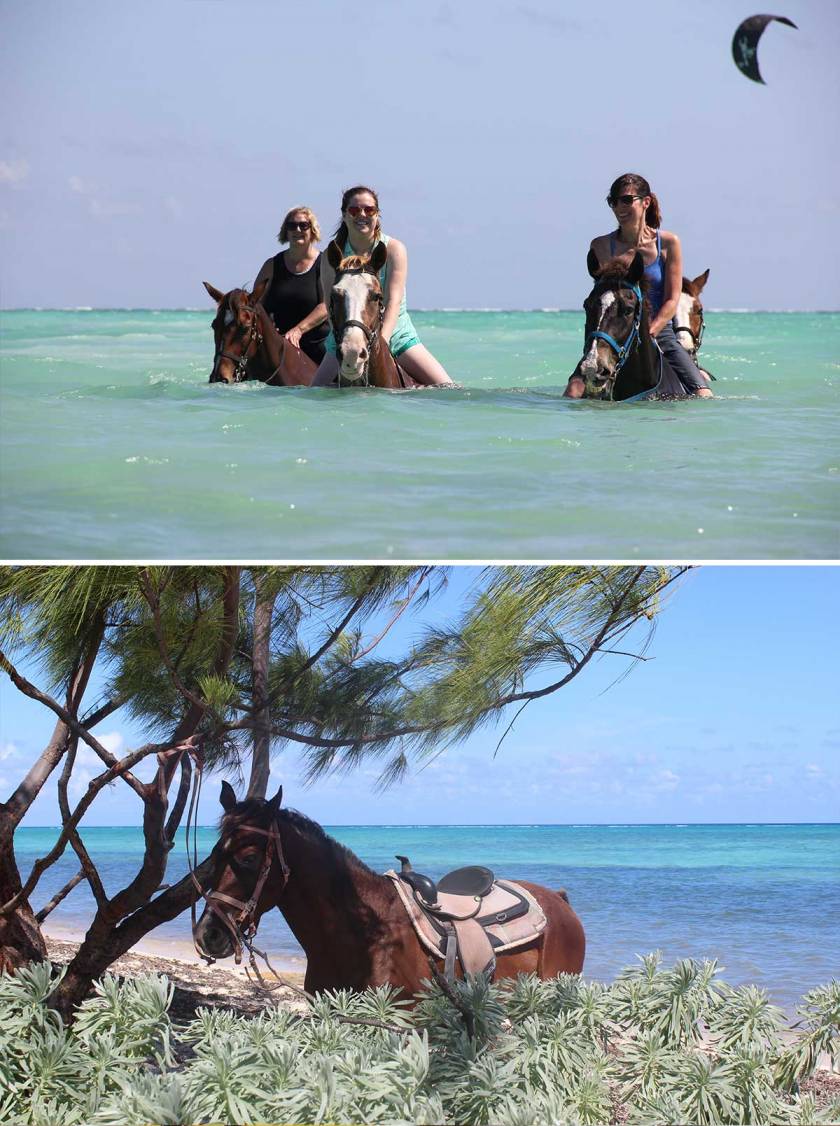 Lunch at Macabuca
For lunch check out the iconic, tiki hut restaurant & bar, Macabuca. Its deck is built right on the ironshore overlooking the Caribbean Sea—you can even watch snorkelers and divers enter a shallow cove directly from a ladder at the restaurant. The food and drinks are great, and the personality of the atmosphere is 100% laid-back island vibes. They serve fresh fish from the sea, local beers on tap, an amazing mudslide, crave worthy fish tacos, a popular homemade ice cream sandwich and much more.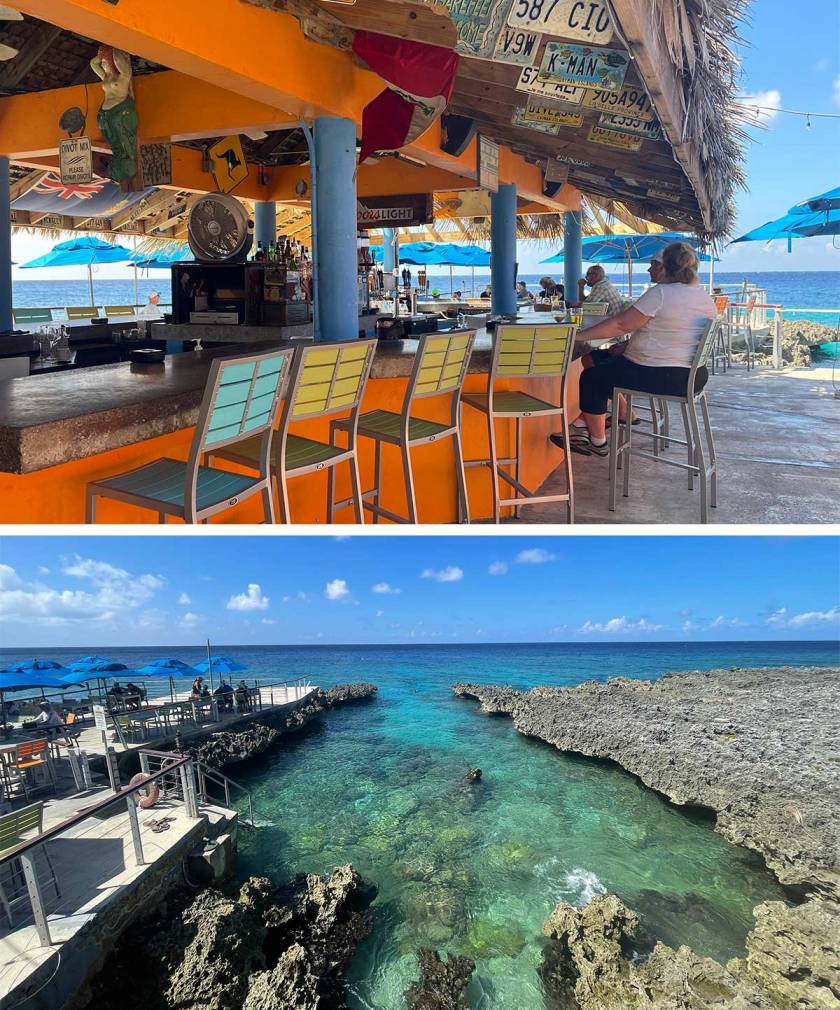 A Quick Stop at Hell
After lunch head over to the quirky West Bay attraction known as Hell. There you'll find a unique geological feature, a couple of shops that provide plenty of humor and a post office from which you can send a postcard home from Hell. Spend half an hour or so at the site and then head to your next stop for snorkeling.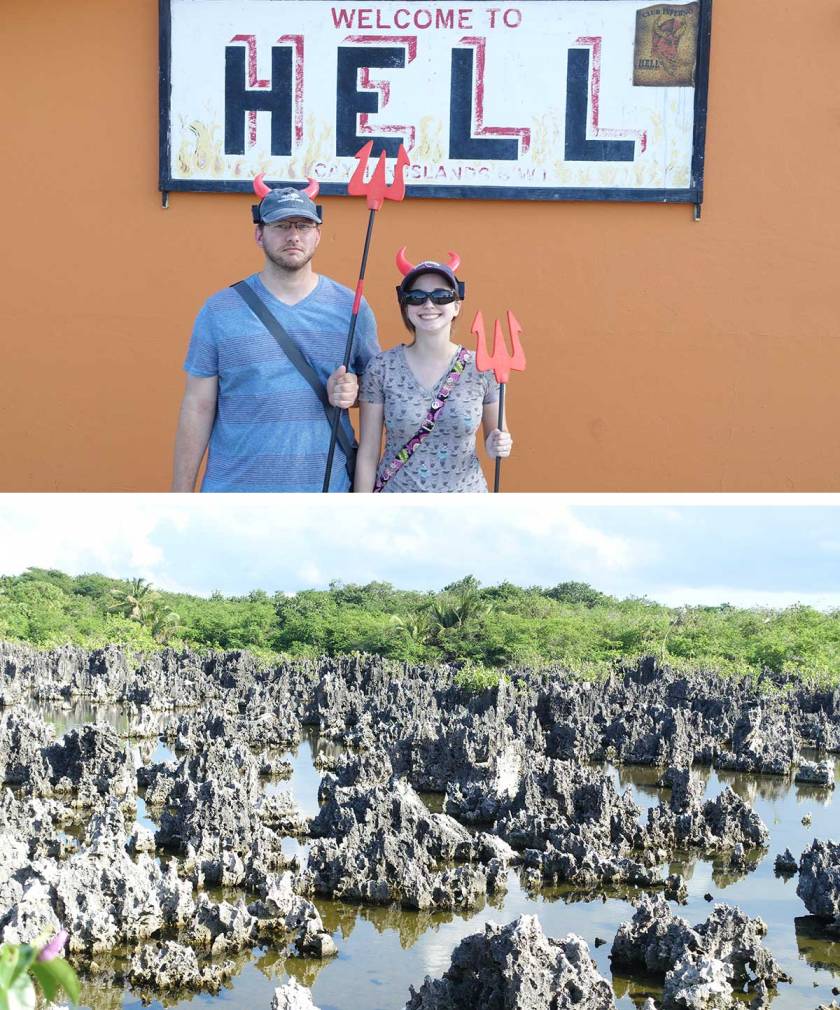 Snorkel at Cemetery Beach
Cemetery Beach is one of the highest rated snorkeling spots on the island. Named for its location, which is adjacent to a cemetery, the setting is very serene. The reef at the beach greets you almost immediately upon entering the ocean, so this is a great place for beginners to try snorkeling. There's so much to see underwater here and one doesn't have to go far to see it. The beach itself is great for relaxing, too (especially if you have youngsters not ready for snorkeling). It's surrounded by many seagrape trees, great for shade seekers.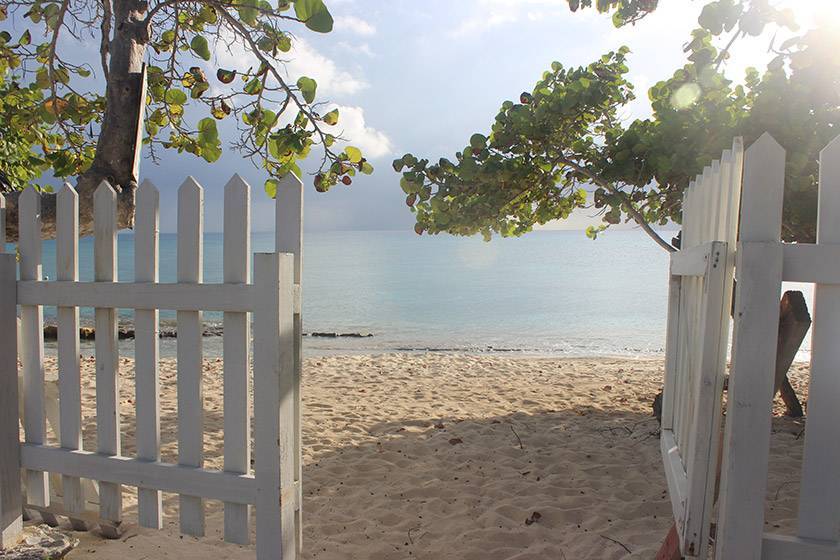 Dinner at a Lovely West Bay Restaurant
After you've got your fill of snorkeling head to the condos and freshen up for a lovely dinner out. We suggest making a reservation at Papagallos, Tukka West or Calypso for 7:00 pm. Savor dinner and then head back to the condos. If you're up for it, when you get back grab a glass of wine or sparkling grape juice and enjoy a night cap on the beach under the stars. Listening to the waves at night is such a peaceful experience and a great way to reflect over the perfect day in West Bay.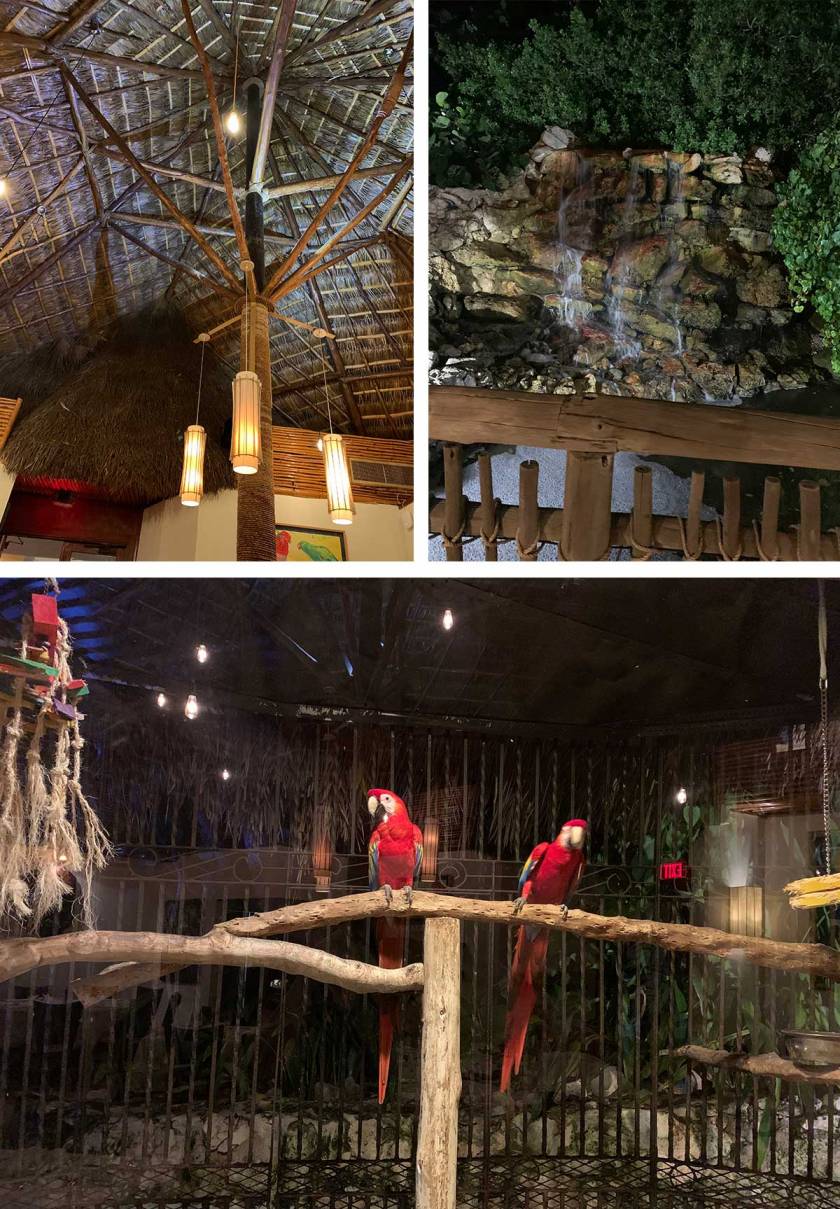 Scenes from the popular restaurant, Papagallos.
Make a Reservation at Our Condos
We hope you've enjoyed these suggestions for things to do in West Bay on a day trip. If you already have a reservation with us, we can't wait to welcome you to Grand Cayman and make additional suggestions for your time here. Just ask our front desk! If you don't have a vacation rental reservation yet, then we'd love to host you. Browse availability of our condos here. See you soon!