Chef Joe's Creative Road to BAYSIDE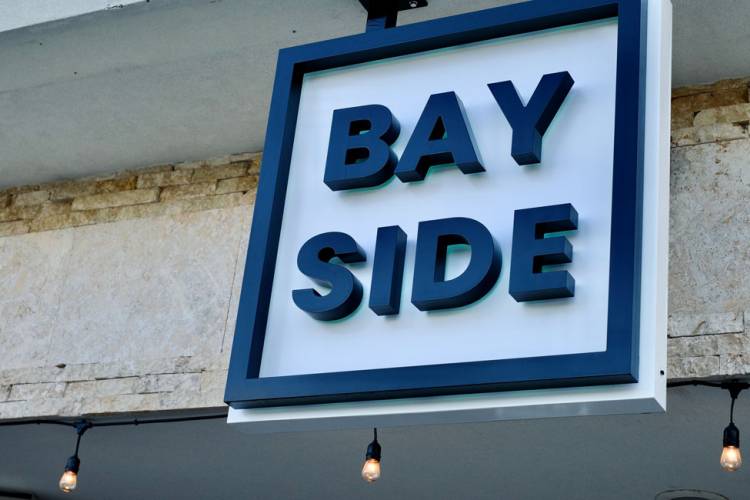 The reviews are in and they KEEP rolling in. BAYSIDE, the new restaurant just up the road from Christopher Columbus Condos, is adored by locals and tourists alike. It's been open just shy of 7 months and already has locals coming in droves, and now tourists are following suit to experience this gem for themselves.
Appropriately situated in the heart of West Bay, this restaurant for breakfast-lunch-and-dinner, coffee shop and cocktail bar is what many are saying West Bay was missing.
With quotes from Google Reviews like "eclectic diverse menu," "outstanding and unique cocktail menu," "island chic," "friendly neighborhood feel", "treated like royalty," "my new favorite place to eat in Cayman," —we had to meet the creative behind this new hit.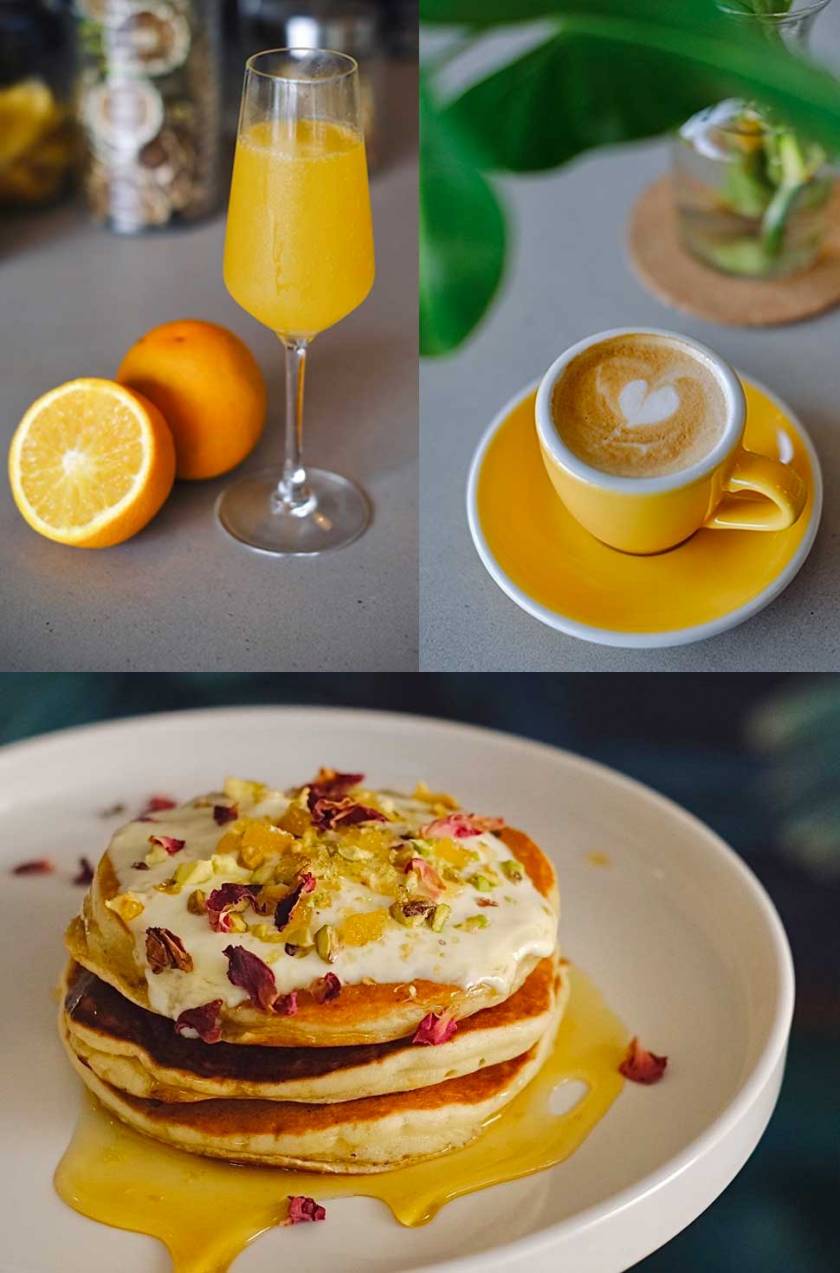 Meet Chef Joe Hughes
Enter Chef Joe Hughes. Joe has been in the hospitality industry since "basically 14" when he first started carrying bags at local hotels in his home county of Devon, England. He got his first taste for professional cooking, working in various restaurants and bars as a line cook and commis chef there in Devon from 2002-2007. Since then he's traveled the world working in and out of kitchens while experiencing snow-filled adventures and sunny ones too.
I was off island at the time of our interview, so I called him up to chat about his vision for BAYSIDE and how life brought him here. As we chatted, Joe's lovely English accent was paired quite endearingly (and humorously) with Cayman roosters making themselves known outside. The life of adventure that led up to his opening of BAYSIDE is one for the books.  
From Snow to Sun
In 2007, Joe left the UK for his first ski season in Australia. He spent 2 and a half years bouncing from Australia to Utah for opposite ski seasons (in total experiencing 4 ski seasons). All the while he worked jobs in hospitality, often as a line cook. In between, the continental boomeranging he stayed a summer in Roche Harbour, Washington and took a front-of-house job as a server. Joe said while he enjoyed cooking, he wanted the opportunity to meet new people. Serving and engaging with locals up front was just the ticket!
By his 4th ski season in Utah, the snow started to get old. A friend that did underwater photography convinced Joe to join him in the Cayman Islands. Being one always up for something new, he decided to trade his skis in for the sand and sun.
When he first arrived, he worked front of house for Agua. And I quickly learned that it didn't take long for Cayman to steal his heart—in more ways than one! He ended up meeting his future wife Sarah his first year on island, while she was home on break from university.
Back to the UK with His Love
Two years into his Cayman stay, Sarah would be the one he actually left Cayman for in 2011 (so he could be with her during her doctoral residency in the UK). They stayed in the UK for five years and returned in 2015, marrying on island in 2016.
During his time back in the UK, Joe took on some very impressive kitchen roles in Bristol. He worked as a CDP (chef de partie), a Stage at a 2 Michelin Star restaurant and a Head Chef.
Home in Cayman for Good
While the experiences were incredible, he was a bit burned out by the time he and Sarah returned to Cayman in 2015. Looking for a change of scenery he took on a front of house role at Ave in the Kimpton Seafire Resort.
Almost immediately, the creativity of the head chef at Avecita, Remy Lefebvre, caught his eye and before he knew it he was back in the kitchen. Joe fondly recalled dreamy selections like oysters from Northern France, black truffles, caviar and much more from the open fire kitchen.
Joe credits Remy with re-igniting his spark and passion for cooking and creating dishes saying that he was, "one of the most inspiring chefs I've ever worked under." His appetite for learning was reborn as he worked as a CDP under Remy, and he hasn't left his calling in the kitchen since.
Soon Come BAYSIDE
After a return to Agua, this time as a CDC (Chef de Cuisine), and a role as Head Chef at The Bird opportunity came knocking. Understandably, as an accomplished chef and driven creative, opportunity actually knocked a couple of times. In 2021, he was approached by a friend and investor, Ross Fortune, with the offer of a lifetime. It was an offer every serious chef dreams of: to open his own restaurant. He grabbed the opportunity and began planning.
Joe established the four fundamentals he would offer at what would become BAYSIDE:
A great, casual atmosphere
Great food (quality of ingredients, quality of cooking and technique)
Great cocktails
Affordable price
What came next was a lot of hard work and incredible creativity. As he formed his menu he brought his love for international cuisine, accessibility and inclusivity to the table. The eclectic menu was inspired by his adoration for Asian cuisine as well as North African dishes and a little bit of Mexican flavor, too. BAYSIDE dishes like the Mezze, the Vietnamese Beef Noodle Salad, the Chicken Tikka and the Bhaji Burger are the result. Keeping in mind the desire to make his place one everyone could enjoy he included everyday favorites like Chicken Wings and delicious dietary options like the Thai Red Curry that's vegan and vegetarian.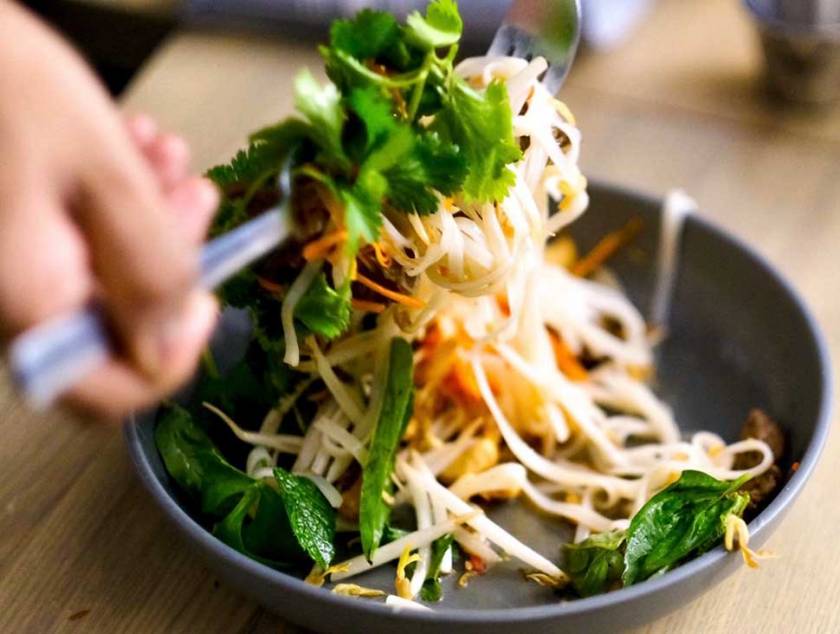 That's only a small slice of the main menu. And we haven't even talked breakfast, pizza or cocktails—which all have their own menus and earned shoutouts in their own right since BAYSIDE officially opened its doors in January. I asked Chelsea Tennent of Island Epicurean why she thought BAYSIDE has become so popular so quick, and she gave kudos to all three, "BAYSIDE has become a hit because it's introduced a globally inspired menu to West Bay in a cozy atmosphere. They tick all the boxes as they serve a fantastic breakfast, reasonable happy hour specials and one-of-a-kind sourdough pizzas."
I personally can't wait to try the lemon ricotta pancakes that one Google reviewer said she'd be "dreaming about … for months to come!!!" And with names like "House of the Rising Sun" and "That's Amore" the cocktails beckon to be ordered.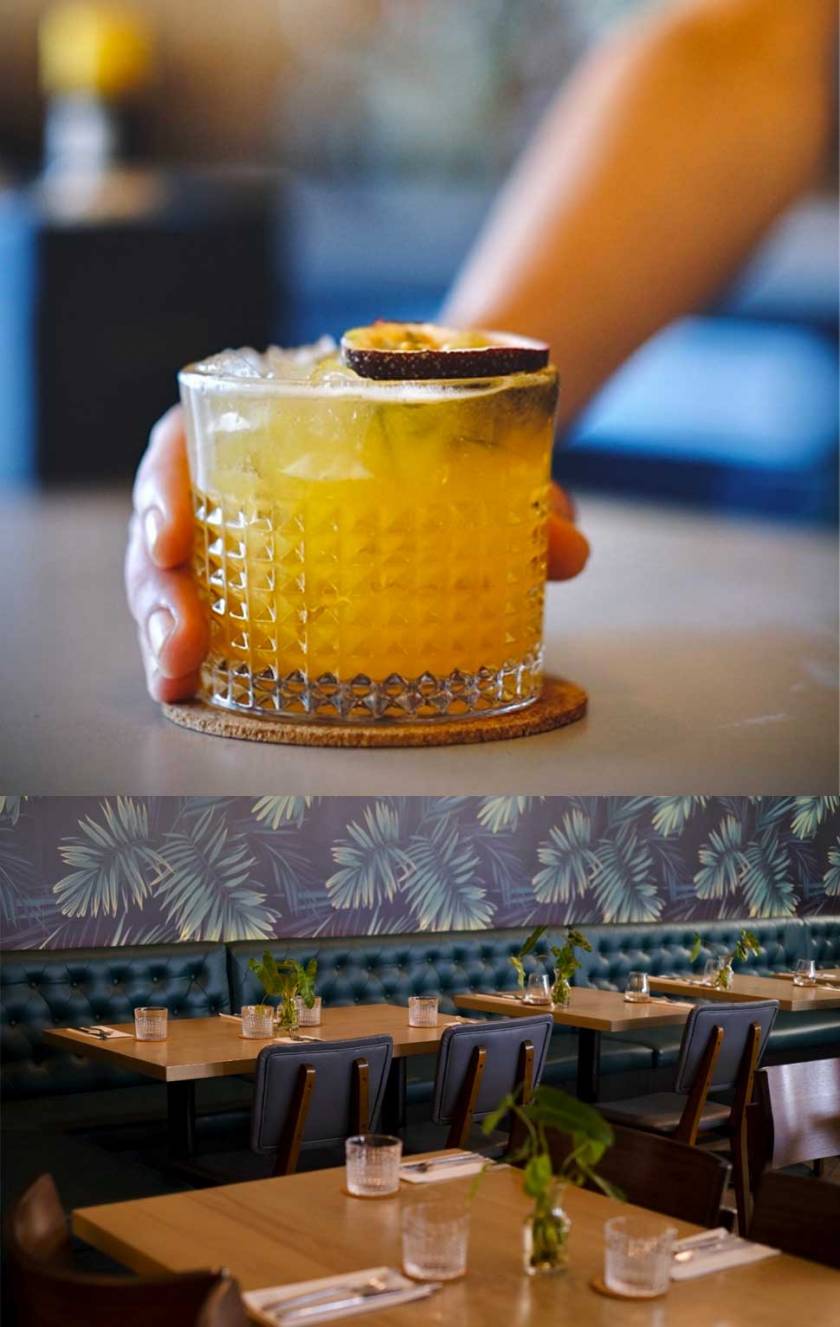 Success and a Happy Life in Cayman BAYSIDE has been riding the waves of great reviews since Joe and Ross opened the doors in January. Joe said he's so grateful for the incredible feedback and support BAYSIDE has received.
With all the success you'd think one might slow down, but not Joe. He's already planning new projects like adding on a patio, introducing new entertainment this fall and adding Beatles 60s pop artwork to the walls (which will complement the "Sgt Pepper" pizza quite well). He also shared that he'll never stop pushing himself in the kitchen, always experimenting, learning and trying new things, so I think we can expect culinary excitement for years to come.
It often feels that the best places are a reflection of the people that created them. BAYSIDE is just that, a reflection of Joe. He's poured his approachable personality, diverse background and taste for adventure into everything at BAYSIDE.
Since their return to Cayman in 2015, Joe and his wife Sarah (who is now a general practitioner) have welcomed two new additions to the family, Olivia and Freddie. Joe loves that his kids are Caymanian, and that he and his wife get to live in paradise together. Who could blame him?
As we wrapped up, I asked Joe a just-for-fun question. If he hadn't chosen the culinary life, what else would he have picked as a runner up to his dream job? He thought for a few seconds, and decided he'd be a soccer star. I'm going to bet if any TV's make it to that new patio coming, that there might be a game or two aired.
It's serendipitous to think back to how much that one "yes" to his friend in Utah has charted his path in life—thankfully for all of us it's led to BAYSIDE, a one-of-a-kind place that I can't wait to experience on my next visit. You should too!