What is an Authentic Thai Massage?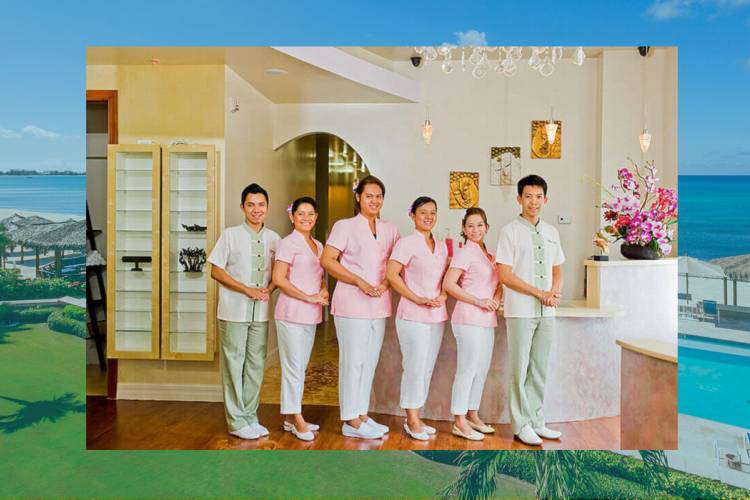 One of the things I love most about vacationing on Grand Cayman is that I get to intentionally leave the stresses of life far behind me, even if it's only for a week or so. It's an opportunity to decompress, let go, and fully detach from my daily routine back home. I certainly do my fair share of snorkeling, SCUBA diving, and other fun activities on the island, but what I really look forward to are the soothing sounds of the rhythmic ocean tide on 7 mile beach, or a breath-taking West Bay sunset from a condo at Christopher Columbus Condos. I have discovered that it's the simple experiences like these that are healing for the mind, body, and soul.
In addition to feeding my senses with the natural beauty of the island, I also make a point during each visit to treat myself to a full body massage at one of the many excellent spa options that GC has to offer. There are many that suggest there is scientific evidence for the healing benefits of massage therapy. I'm not sure if that is true, but I can tell you anecdotally that it definitely works for me.
Up until my recent visit to Grand Cayman, I would typically choose a "deep tissue" treatment over the traditional "Swedish" style massage. However on our last trip to Cayman, I was introduced to my first authentic "Thai massage" at Touch of Thai Day Spa and Salon.
Thai massage, or "Thai yoga massage" is a very ancient form of therapy that was originally practiced over 2,500 years ago. Unlike many other treatments, Thai massage requires you to be fully dressed (in very loose clothing that resemble pajamas) and uses no oils. Instead the practitioner uses intense acupressure, assisted yoga poses, and deep stretching to release the body's tension and achieve maximum relaxation.
At first (and in full disclosure), I found the acupressure to be a bit excruciating, as the practitioner used her elbows, knees and thumbs to pinpoint specific areas of my body. I began to question my judgement and wonder what I had gotten myself into. But as she started combining the acupressure with coordinated stretching positions, my muscles seemed to more fully cooperate, the pain progressively subsided, and I could literally feel the tension leaving my body. For the next 45 minutes, I was able to get into a deep and relaxed state that can only be achieved with a well orchestrated massage. Upon completion, I was offered some fresh herbal tea and allowed to sit and reflect comfortably in a quiet room until I was ready to leave. Overall, I felt a tremendous sense of well-being and clarity, and my body felt fully rejuvenated.
Although this was my first Thai massage, I knew at that moment that it would not be my last. It certainly was not the experience I was anticipating, but the end result was better than any imagined. What I typically tell others is "If you can make it past the first 10 minutes, you are guaranteed one of the greatest relaxation experiences of your life."