Top 20 Things to Do in Grand Cayman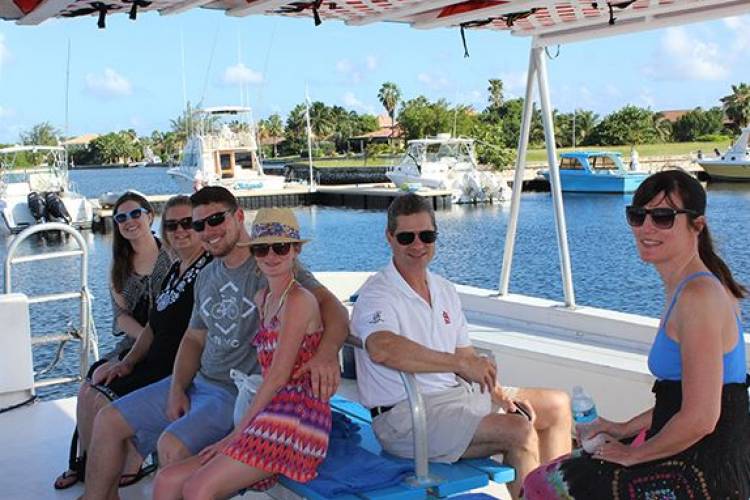 20. Hold a Baby Turtle
The Cayman Turtle Farm is one of the island's most popular tourist sites. While there, you'll see turtles of all sizes, and you can even hold the smaller ones! You'll also have the opportunity to get some great snapshots of the iguanas that roam freely on the farm.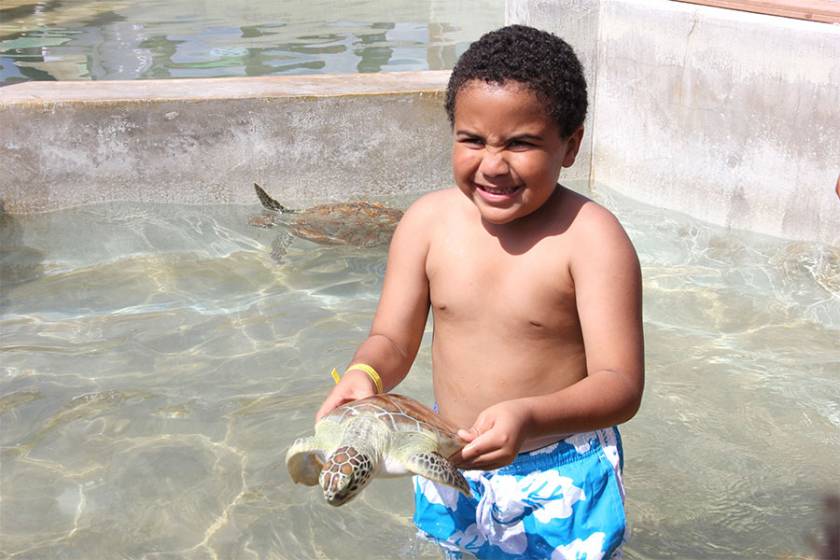 19. Soak up the Sun at Rum Point
Spot people kicking back with "No Problem, Mon" and you've found Rum Point! An atmosphere of pure delight, Rum Point is a beachfront destination located on the north side of Grand Cayman. Walk out on the pier, chill out in a hammock, grab a bite to eat at Rum Point Club, or enjoy a cold one from Wreck Bar. (It is the birthplace of the mudslide after all!) There's also great snorkeling as well as water sports available directly from the beach.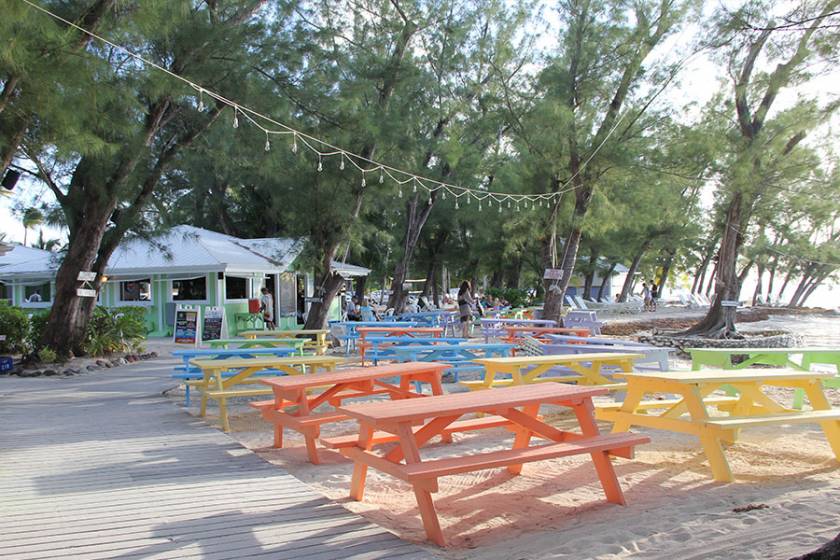 18. Take a Horseback Swim
Experience the wild freedom of a horseback swim, or horse "surfing" as some call it. Ride carefree down the coastline and then prepare yourself for the awesome dip you'll take in the ocean with your new equestrian friend. Get your fix with Pampered Ponies.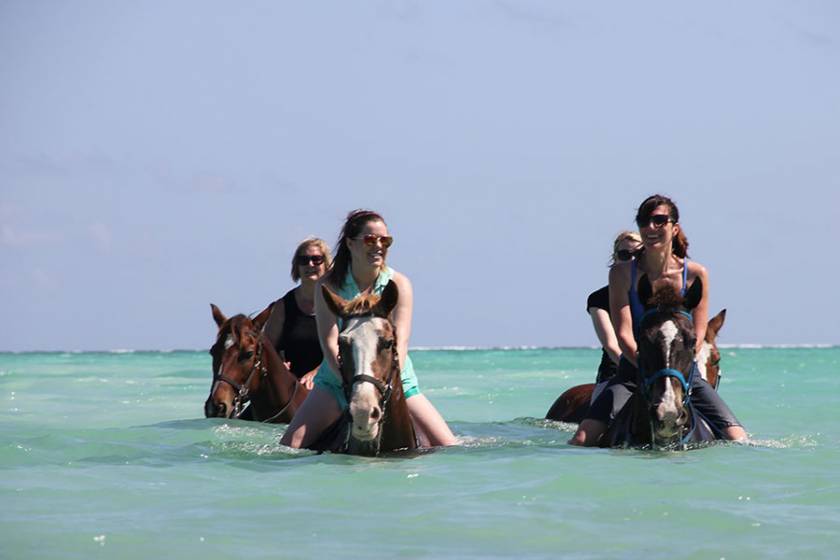 17. Take a Bike Ride
Get in some exercise while enjoying a peaceful ride around the island. Tours of the East End give you uninterrupted ocean views while tours of the West End give you a peek at life on Grand Cayman. Choose your own adventure!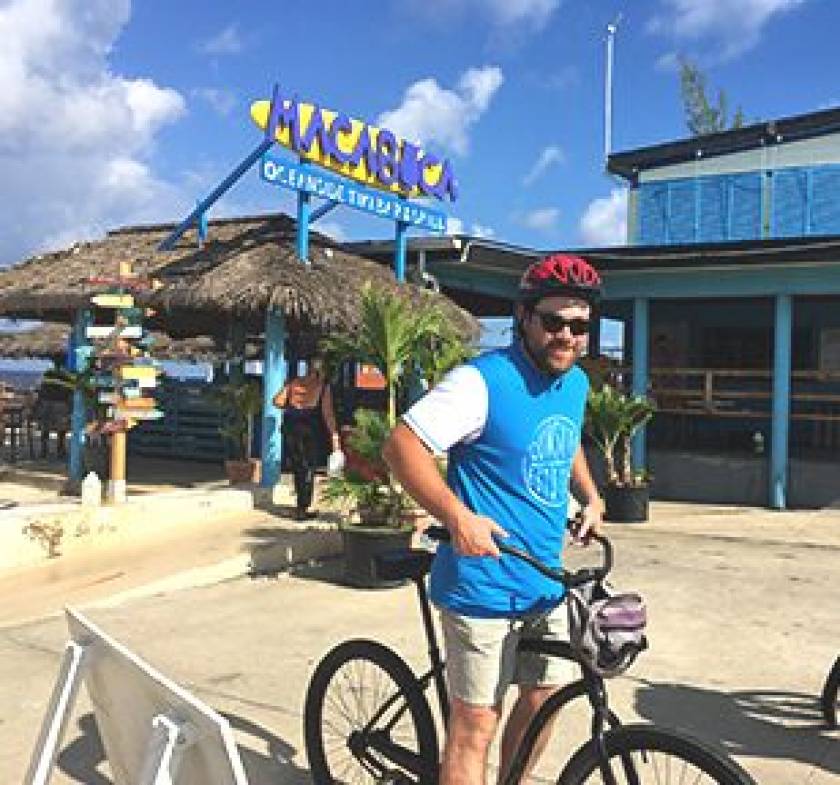 16. Play on the Water
Stand-up paddling, kayaking, wakeboarding, kiteboarding… you name it, Grand Cayman has it when it comes to water sports! See the island from the sea while having fun and getting active. Here are a few businesses that offer water sport rentals and lessons: The Sweet Spot, Cayman StandUp Paddle Co, and White Sand Water Sports.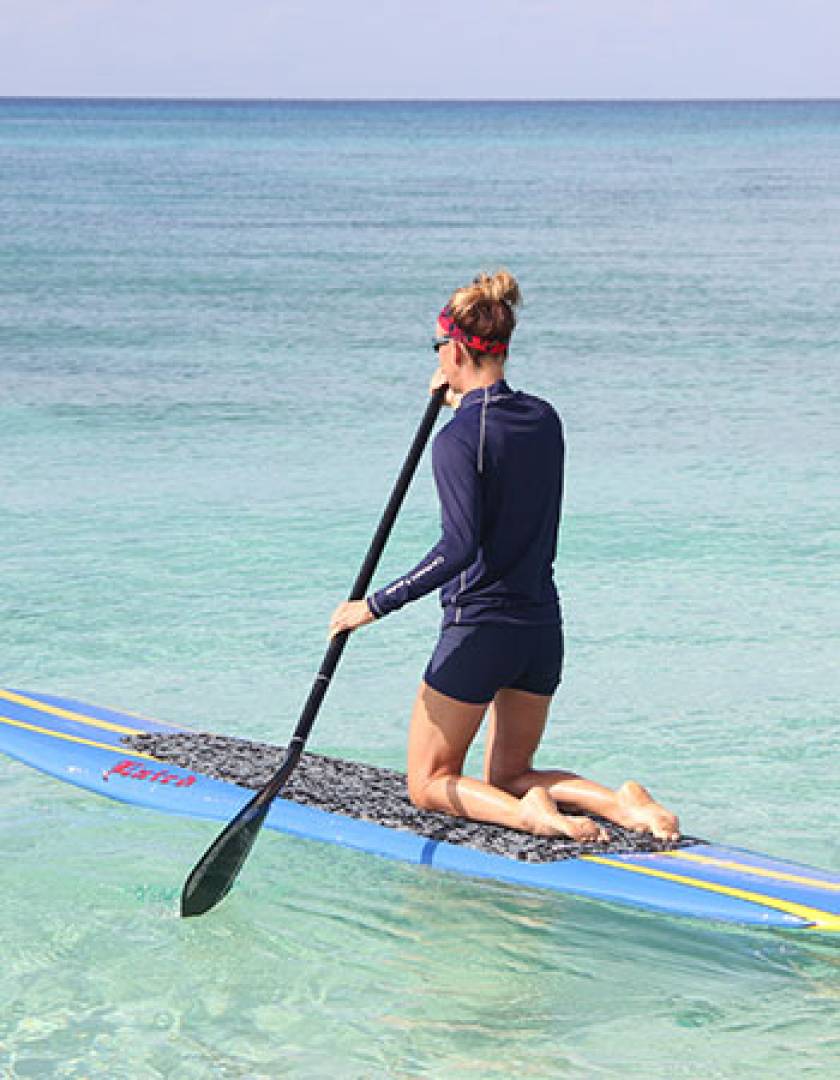 15. Enjoy Island Shopping
Local shops, clothing boutiques, bookstores, and more await you in Camana Bay and Georgetown. Find that treasured souvenir, perfect outfit, or a new book to read on the beach.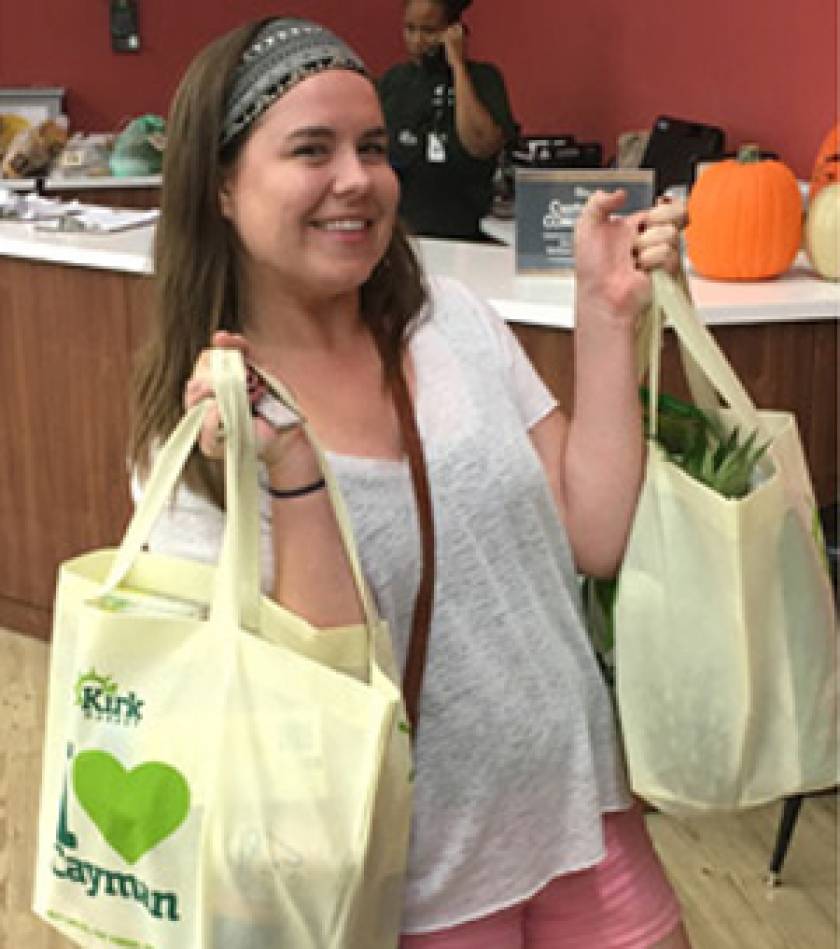 14. Snuggle up with Stingrays
Take a trip out to Stingray City to chill out on the reef and most importantly to hold a stingray. Cayman is well known for Stingray City, and it's one trip that you can't miss! And don't fret—the stingrays at Grand Cayman are as friendly as puppies.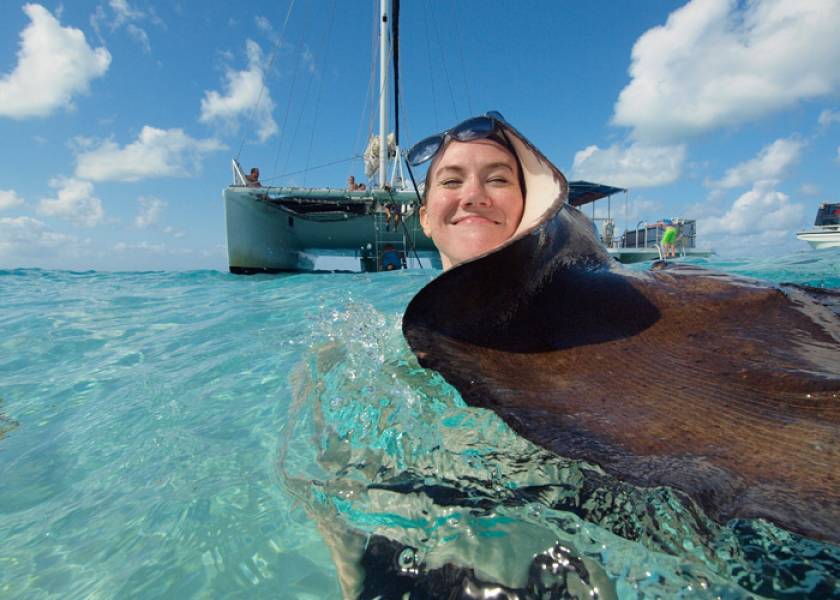 13. Visit the Botanical Garden
The botanic park (Queen Elizabeth II Botanic Park) is an oasis of tropical plant life. Walk the trail in silence for a peaceful experience with nature or amp up the excitement and see who can find the most unique flower or who can get closest to the blue iguanas! Ask the park concierge for the kids activity book—it's free and fun for kids of all ages!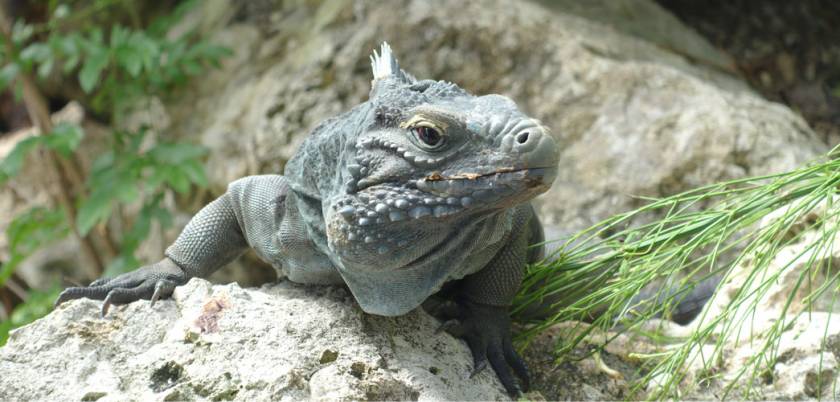 12. Go Underwater
The Cayman Islands offer some of the best diving and snorkeling on Earth. Discover exciting marine life and our beautiful underwater landscape with some of the friendliest guides around. Check out Cemetery Reef, Starfish Point or Wreck of the Cali for snorkeling and get in touch with a dive group to take the full plunge.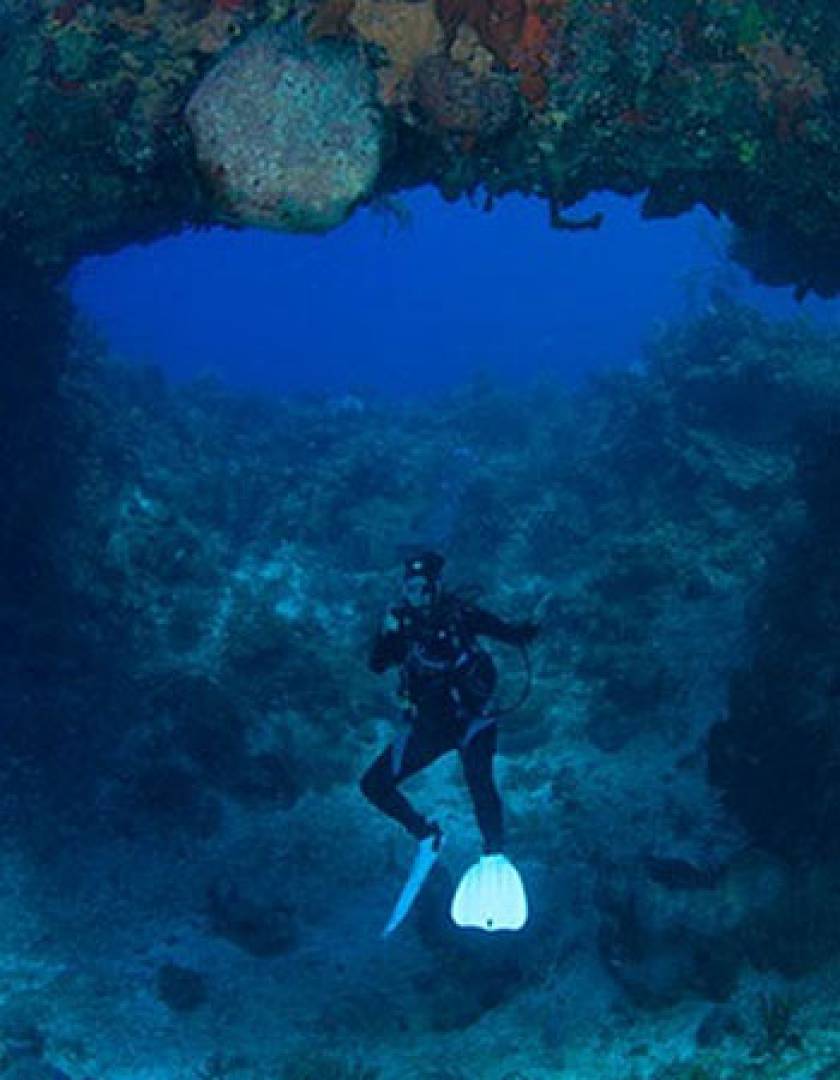 11. Tour the Mangrove Wetlands
Learn all about the amazing ecosystem of the Mangrove Wetlands by boat, kayak, snorkel or dive trip and experience the scenery by day or night. Day time and full moon kayak tours are available as well as night time boat rides to experience the bioluminescent sea life (glowing creatures).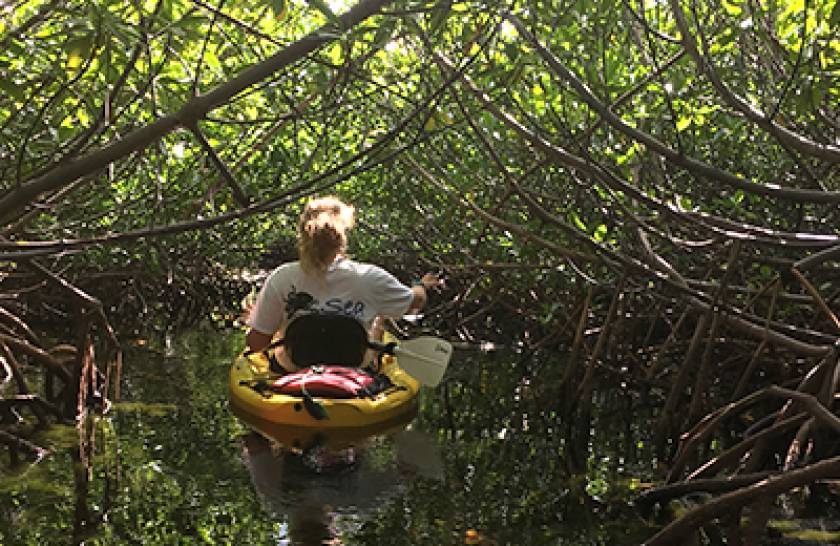 10. Unwind at a Local Spa
You're on vacation! Take some time to treat yourself to a massage or facial at one of many fantastic spas on Grand Cayman. Pamper yourself and recharge before you return to the mainland.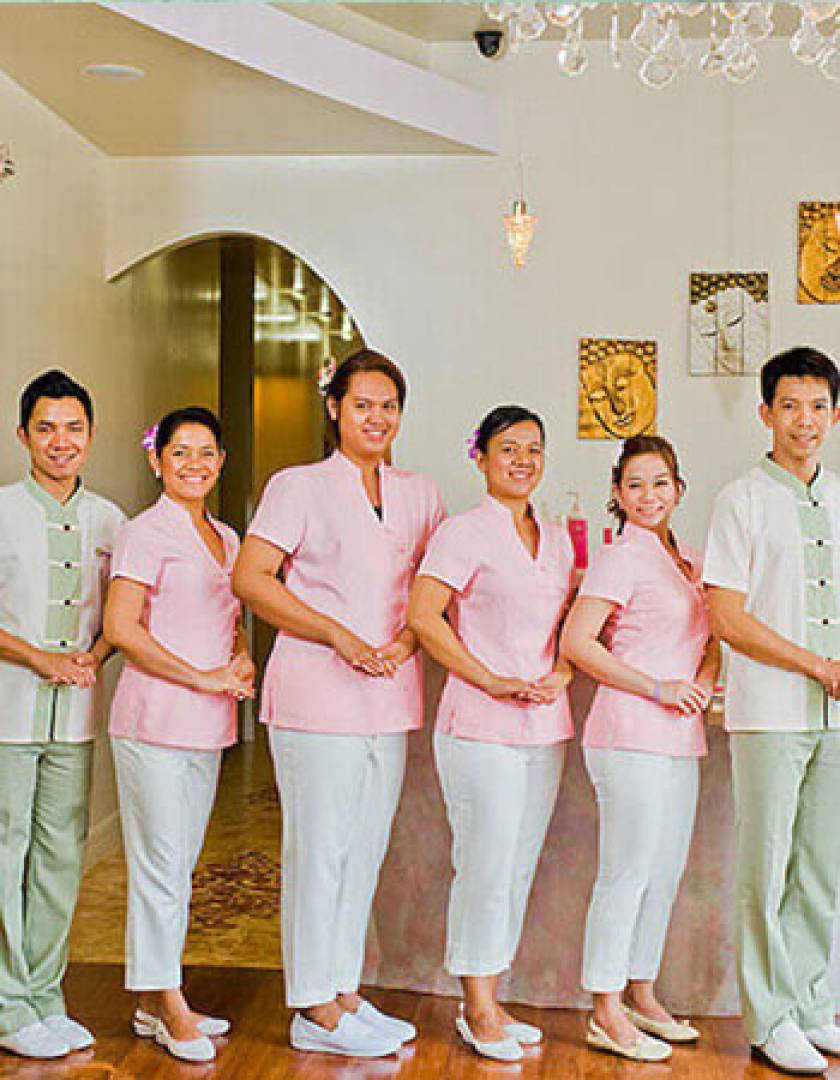 9. Indulge in Cayman Dining
From chill island kitchens to the finest dining, Grand Cayman has the atmosphere and tastes you're craving. Dine in a remote beachfront restaurant, taste test Cayman dishes from local chefs, or pick out fresh fish from the Georgetown market and bring it to a nearby restaurant for preparation. The options go on and on! Ask our concierge for a full guide.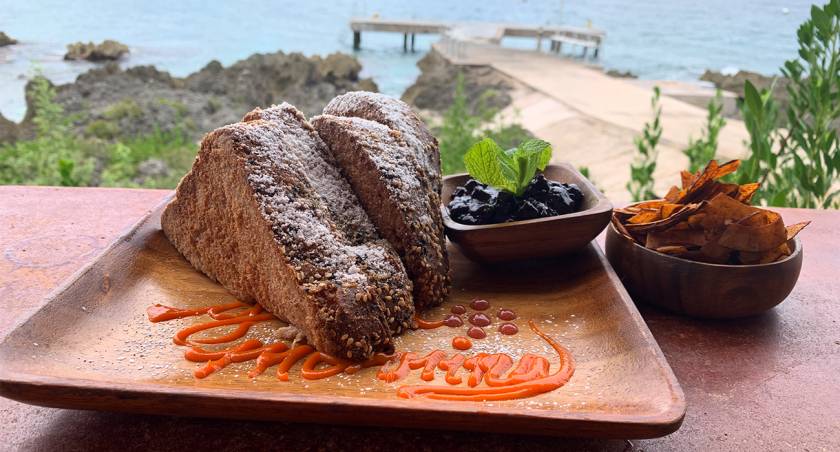 8. Check out Crystal Caves
Take trip underground to see some of Cayman's hidden treasures! From stunning stalagmites to a hidden lake and soaring bats, Crystal Caves is a unique experience you won't want to miss.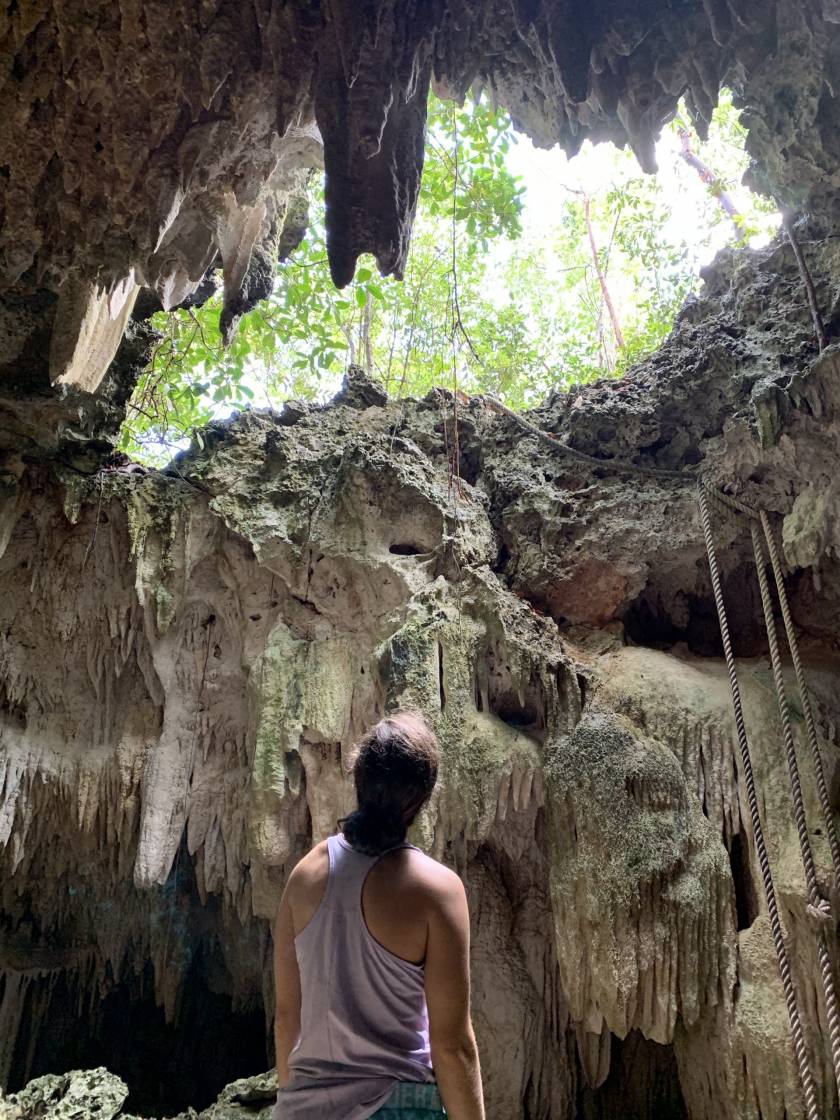 7. Hike the Mastic Trail
Pack your hiking shoes and experience the natural side of the island. This 2.3-mile hike weaves through ancient dry forests and the Black Mangrove wetland gives you a taste of Cayman's beautiful wilderness.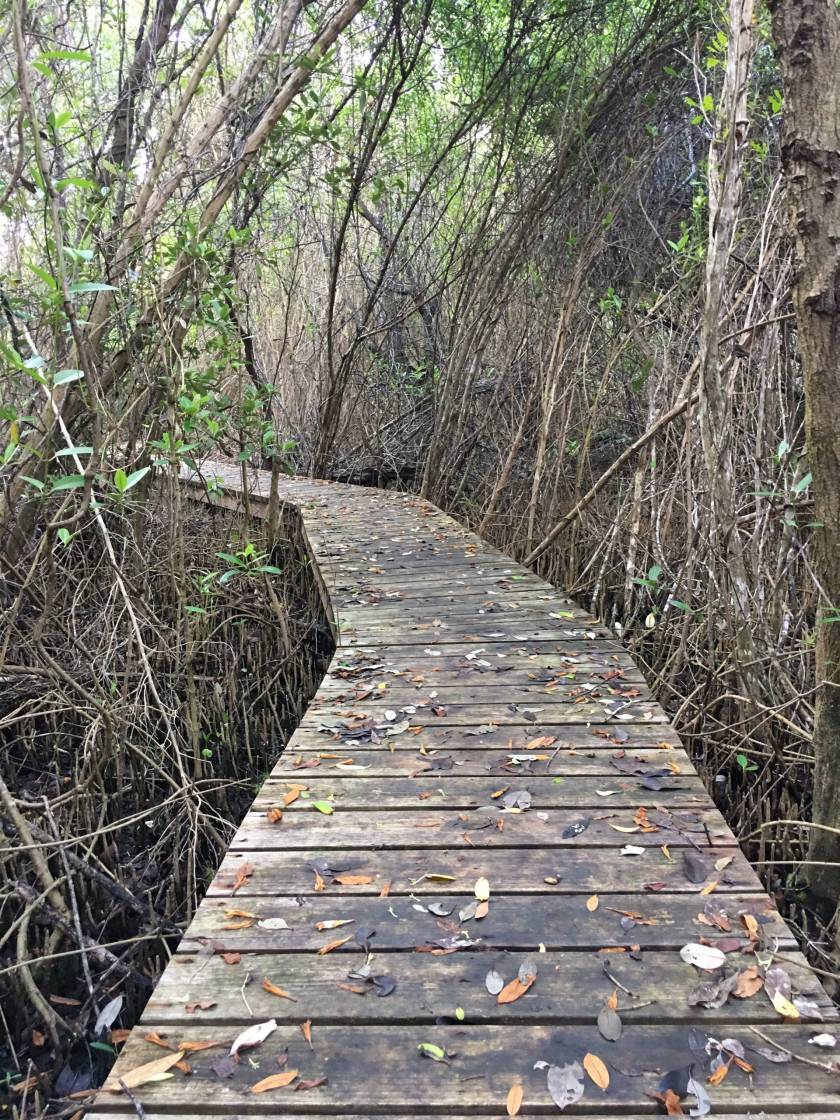 6. Explore Island Neighborhoods
Grand Cayman has many eclectic neighborhoods that can turn a simple drive into an exciting expedition. Have fun admiring upscale homes in the South Sound, find the blow holes in East End, check out the Mission House in Bodden Town, and grab some fresh produce in the Savannah. Whatever you do, get off the beaten path and find your own little piece of Cayman!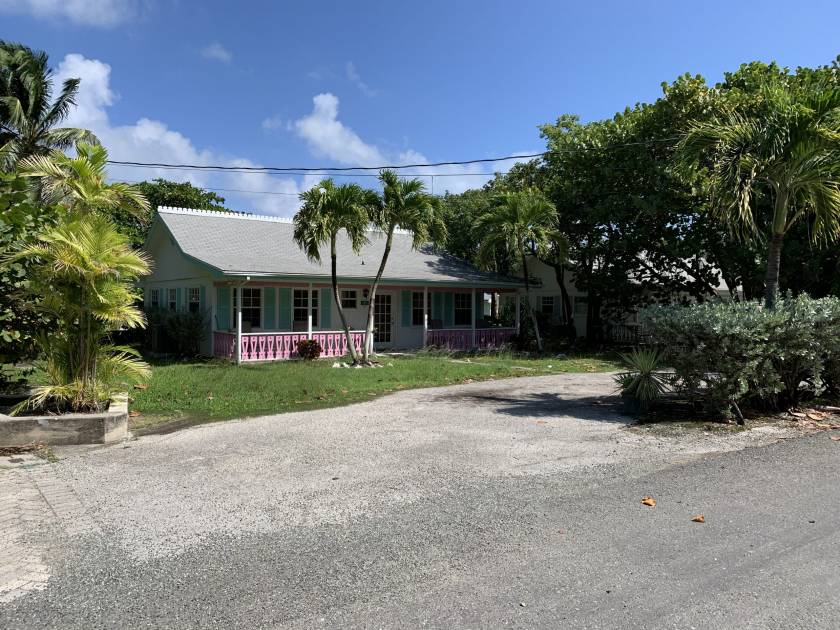 5. Find Starfish Point
Located on the north side of the island, Starfish Point is a shallow bay named for the dozens of brightly colored starfish that dot its waters. Take in these wonderful creatures in their natural habitat and enjoy a picnic on the nearby beach afterwards.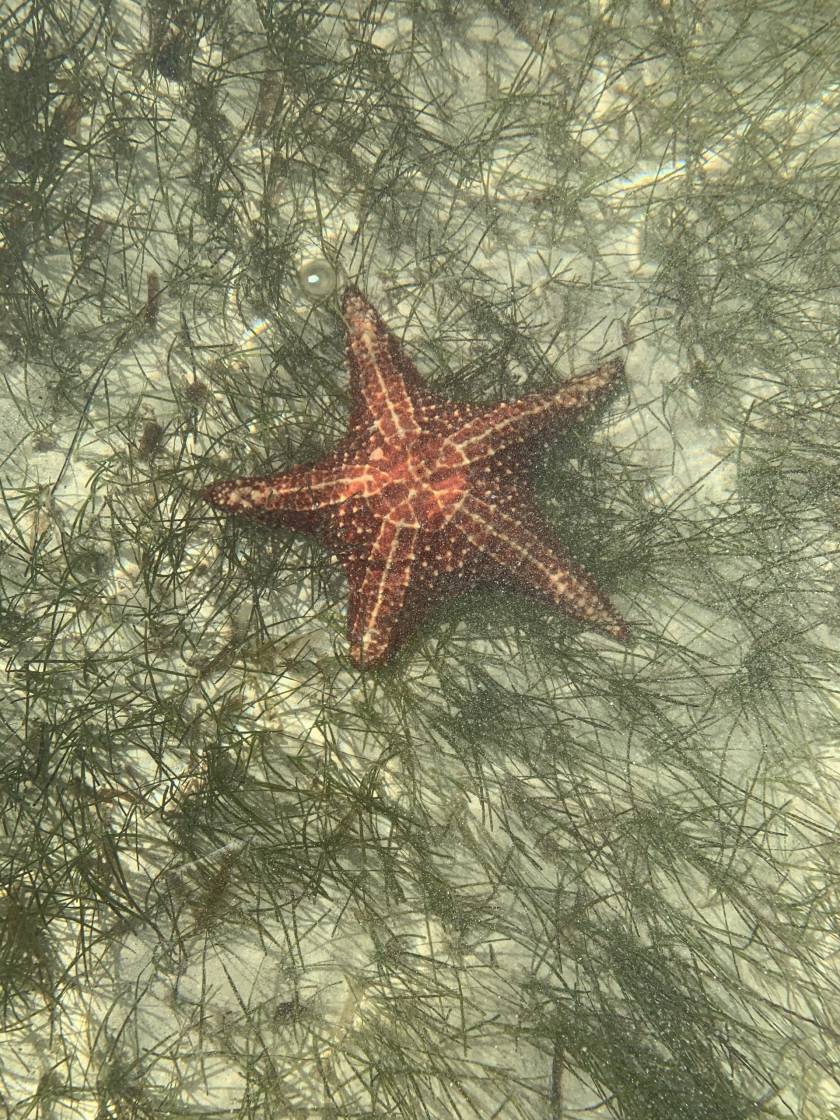 4. Cruise the Caribbean in a Catamaran
Rent a boat and revel in the refreshing sights and sounds of the open waters. Pack a lunch and set sail around the island to appreciate Grand Cayman from a new perspective.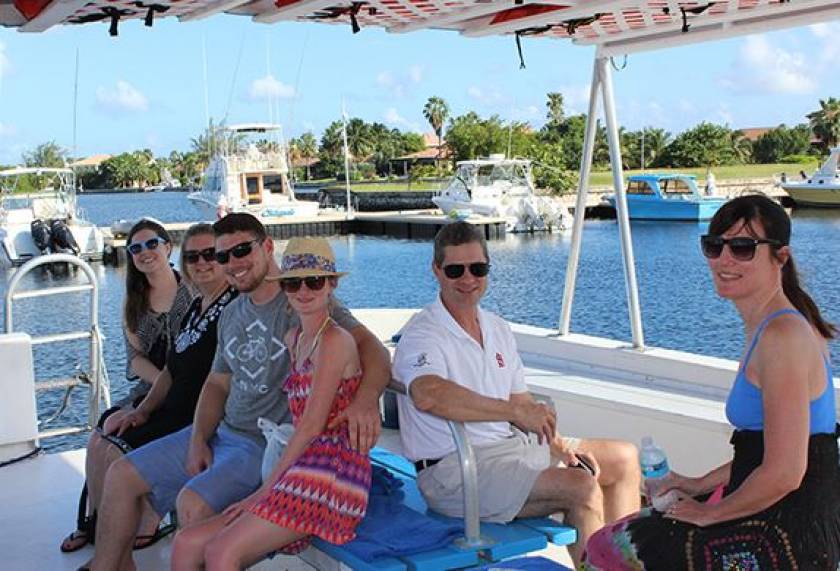 3. Marvel at a Sunset
Cayman sunsets will leave you breathless. Day after day, you will be amazed at the beauty painted across the sky as the sun retires. Set aside at least one night on your trip to pause and simply appreciate this wonder like no other.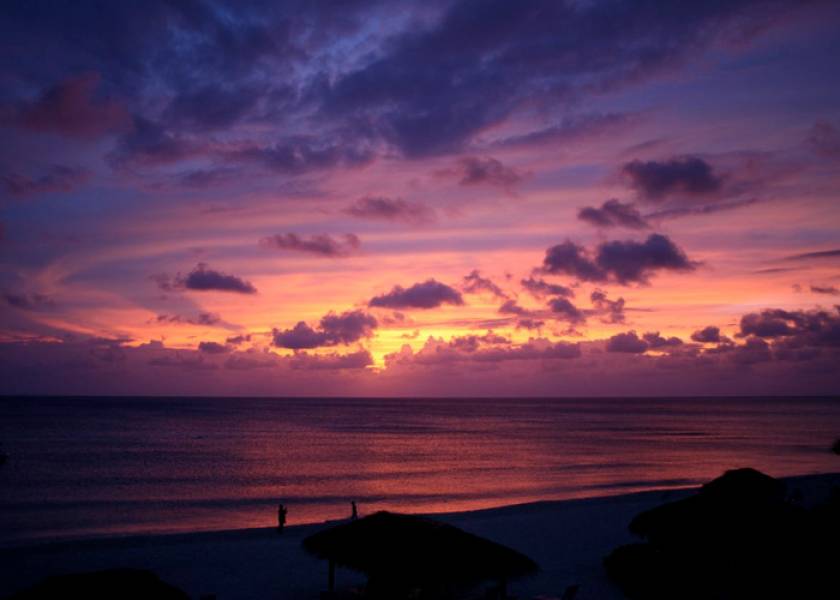 2. Relax on Seven Mile Beach
Everyday on Grand Cayman should include some R&R on Seven Mile Beach. Whether it's your morning coffee or an afternoon of sunning, make time for taking advantage of this world-renowned beach.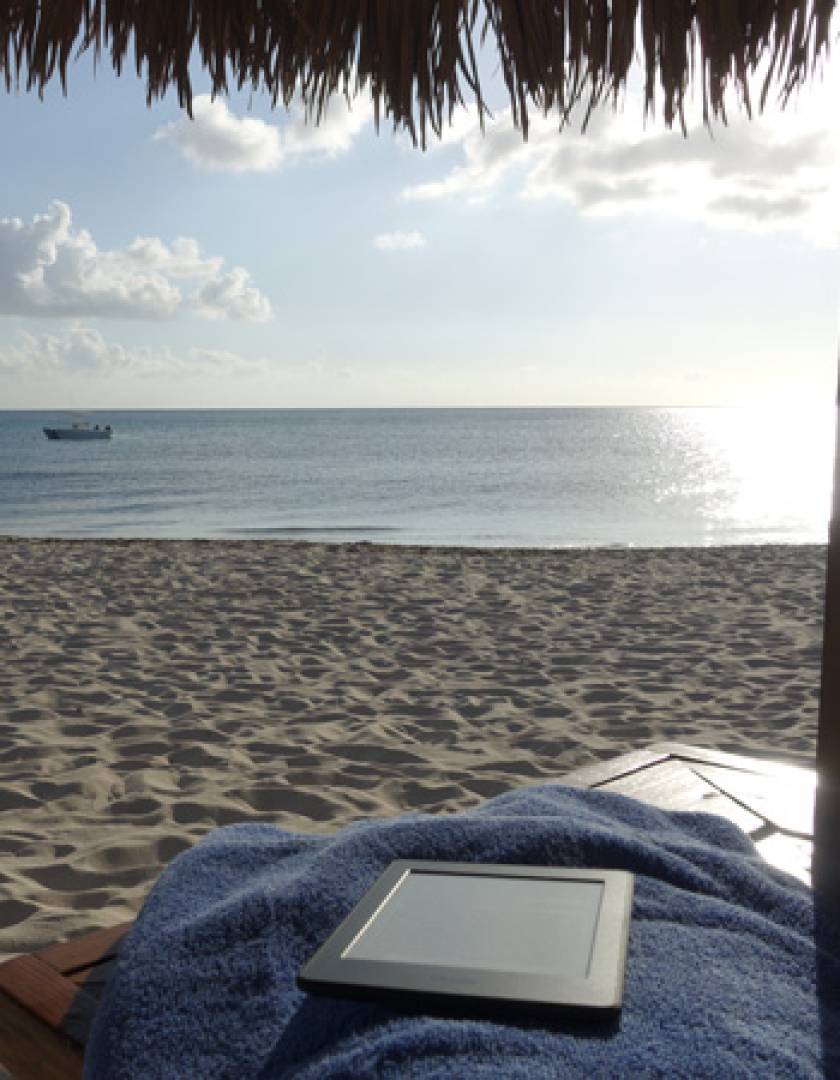 1. Repeat
Enjoy Seven Mile Beach time and time again. Bring a book to read under a hut, or take a dip in the clear blue ocean water. You can even snorkel directly from the beach. So many opportunities await you on Seven Mile beach, and you will quickly understand why this is one activity you have to repeat!