A Perfect Day in North Side: Full Day Itinerary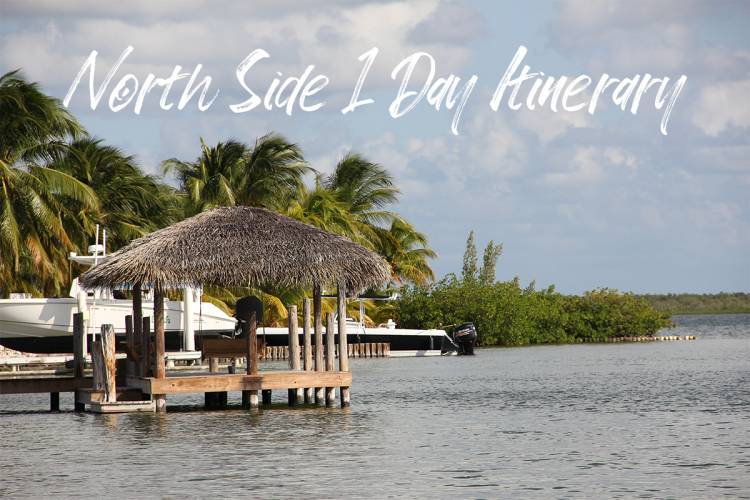 Experience the North Side of Grand Cayman
Chill island vibes, one of a kind nature and delicious food & drink beckon you to the North Side of Grand Cayman. We've put together a 1 day itinerary, so you can make the most out of your time in this lovely Cayman district. We hope you enjoy it! 
What you'll need
We suggest using a car to get to the North Side of the island, so this adventure is best suited for those renting a vehicle for their Grand Cayman vacation. (There are private tour guides that offer trips to the North side, but they'll have their own itineraries prepped for you. This guide is for the free-birds.) Once you've secured some wheels, make sure to wear or pack a swimsuit and cover up. Grab a towel and a fresh change of clothes. Don't forget reef-safe sunscreen and a happy, go-lucky attitude. If you don't have the last item under wraps yet, you're sure to find it on the North Side.
When to go
The kayak tour we recommend later is available upon appointment, so your day of choice may depend on their availability. We suggest booking this ahead of your trip. All other activities highlighted in the itinerary below are offered daily (although you also need to book your tour at Crystal Caves ahead of time as well—this is very easy to do on their website). Now, let's get to the fun part!
Start at Kaibo Espresso Coffee Bar
The Kaibo restaurant property is home to a huge beachfront restaurant, a darling coffee shop and a small marina. It's a beautiful property worth traipsing through and admiring—and it's always a-buzz with activity. The coffee shop makes delicious lattes, espressos, cappuccinos, you name it. If it's a toasty day, an iced latte is a great option. They also offer a nice breakfast menu which includes savory, sweet and healthier options. Start your day here when they open their doors at 8:00. Fuel up with breakfast, then it's off to a kayak adventure!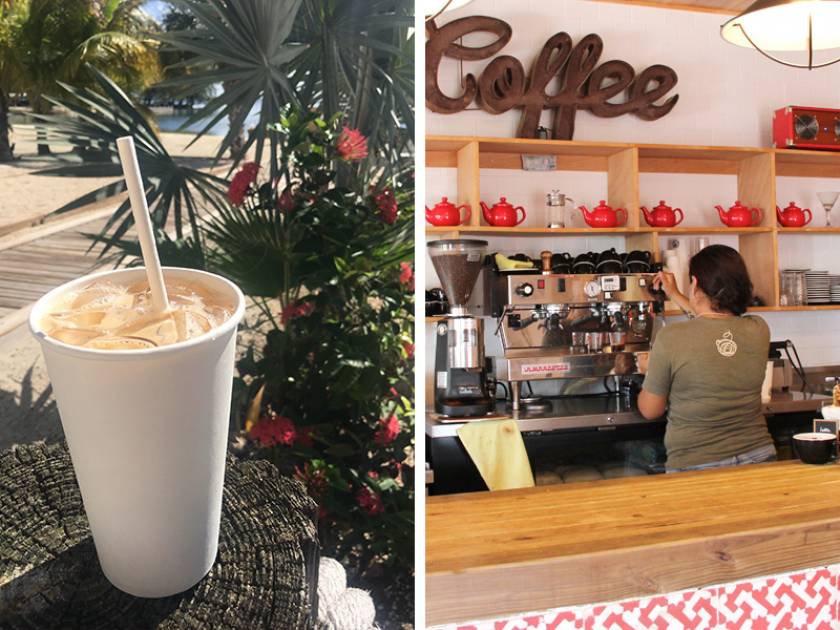 Paddle through a Mangrove Forest with Cayman Kayaks
Kayaking through mangroves is a magical experience—one you have to experience while in Cayman. The North Side is home to the Central Mangrove Wetland, one of the largest mangrove forests in the Caribbean. Cayman Kayaks offers the incredible opportunity to experience this ecological wonder. Reach out to them to schedule a morning tour ahead of your trip. Their morning tours take off from Kaibo Public Beach/Water Cay Public Beach at 9:30 am. After breakfast meet up with Cayman Kayaks at your take off point. They'll take you through the winding mangroves and share their plethora of knowledge on both the mangroves and the amazing creatures that live in them. This will be a highlight of your trip! (They also offer a night tour of the Bioluminescent Bay which is a popular activity worth checking out on another trip to the North Side.)
Discover Starfish Point
After your paddle adventure, head over to Starfish Point. You are sure to see some of these 5 pointed beauties. Just park in the public parking lot, walk to your right up the shoreline and start wading out in the water. Once you've spotted a starfish, do your best to resist picking them up as it's hard on them. But look and watch in awe! You can usually easily spot a few in the shallow water. The water is very clear, so you can snap great photos with a regular camera above water. If you have an underwater camera, you can get even better photos.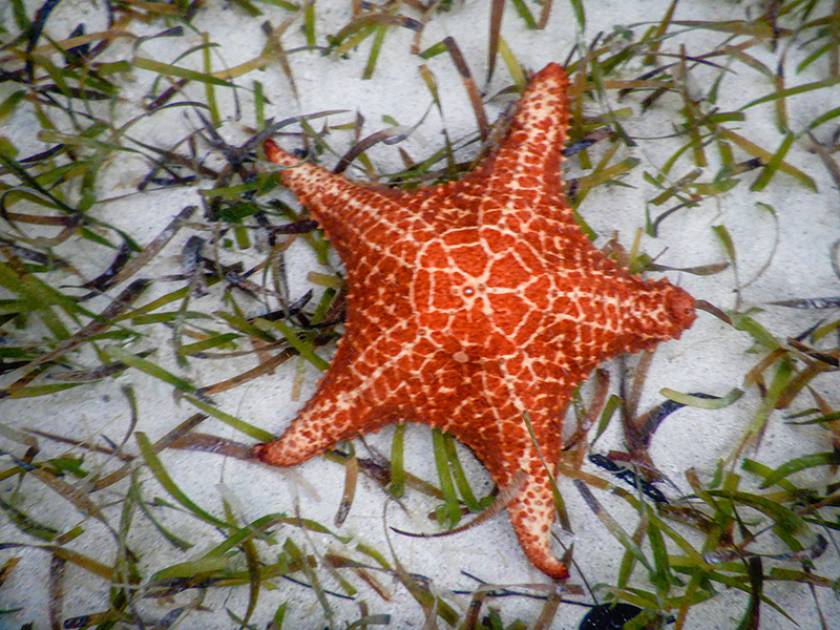 Eat Lunch and Relax at Rum Point
By this time you have likely worked up an appetite for some food and rest. Rum Point is just the ticket for both of these needs. It's a beachfront restaurant and island hangout where you're invited to enjoy food, drinks, swimming, relaxing and more. The property was recently reopened under new ownership (after a three year hiatus) but has been a North Side staple since before the 70s. It's known as being the birthplace of the mudslide…whether the legend is true or not, the mudslides do not disappoint! Grab lunch, take a swim and kick back island style. Take your time here and soak up the laid back life.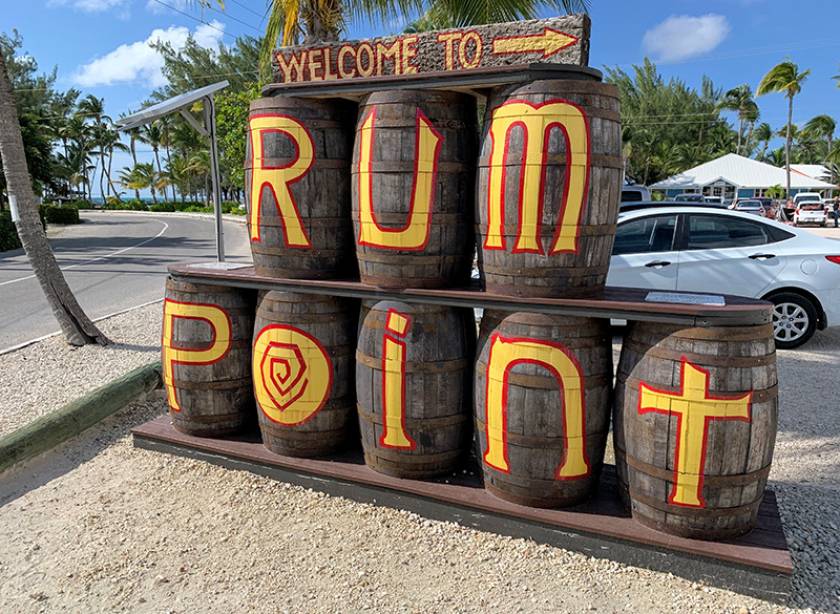 Tour Crystal Caves
Crystal Caves tours do have to be booked in advance, but it's really easy to reserve your time on their website. We suggest reserving a 3:00 pm tour time for this itinerary. That will give you plenty of time to enjoy lunch and some relaxation at Rum Point. Once you're rejuvenated, head to your 3:00 tour at Crystal Caves. The caves are pretty spectacular and unexpected. You'll pull into an unassuming parking area and then once on site a tour guide will lead you into the beautiful caves. The tour itself takes about an hour and a half and ends back at a viewing deck with a snack and gift shop for souvenirs.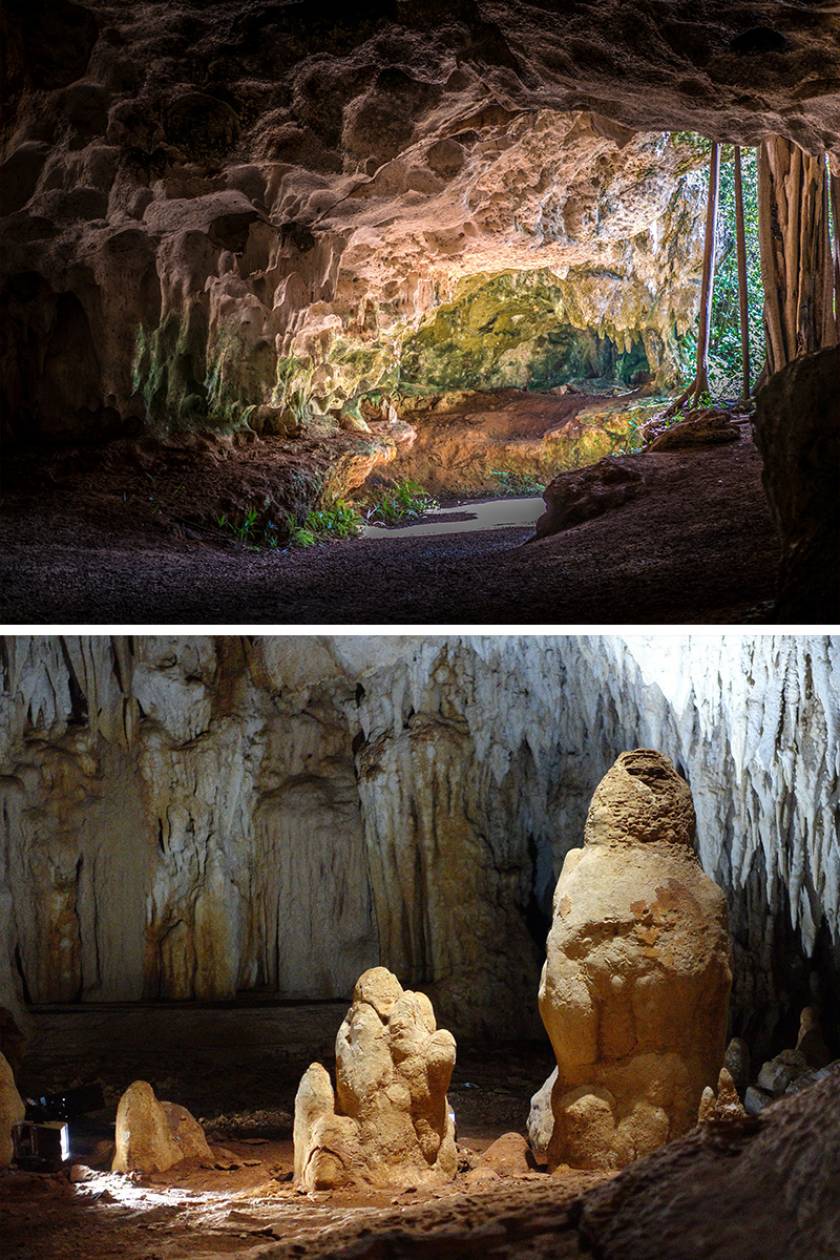 Photo Opp at Good Mood Swing
If you have time after spelunking, head one mile east and stop for a quick photo opp at the fairly new, "Good Mood Swing". Take 5 minutes and enjoy an actual swing session on the beach. You'll love feeling like a kid again, and the salty ocean breeze is a great compliment.
End the Day at Over the Edge for Dinner
Swing from your photo opp for a filling meal at Over the Edge. This restaurant has several local Caymanian dishes on the menu and has a great social atmosphere. It's location right on the beach is the perfect place to end the evening. Get your fill while listening to the waves and reflecting on a day well spent.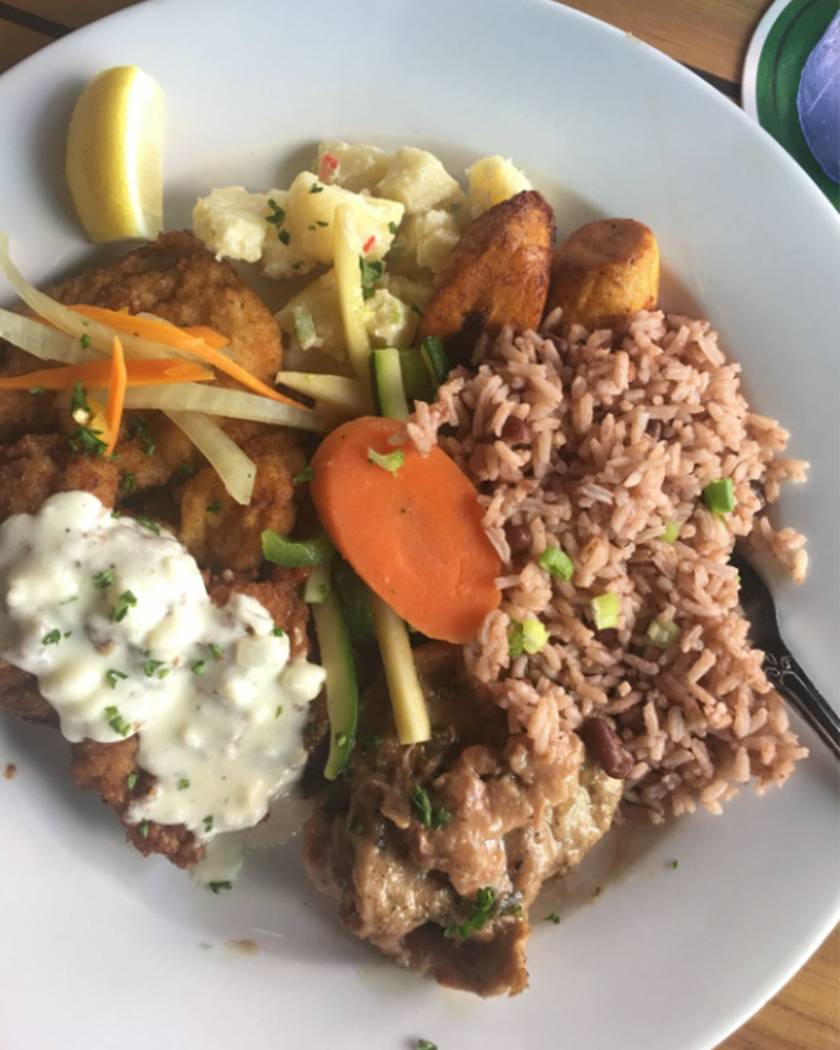 Your Home Away From Home Awaits
When you've finished dinner, head back to Christopher Columbus Condos. Your home away from home on world renowned Seven Mile Beach awaits you. If you still need to book a condo, view our availability here.