Things to Do on a Rainy Day in Cayman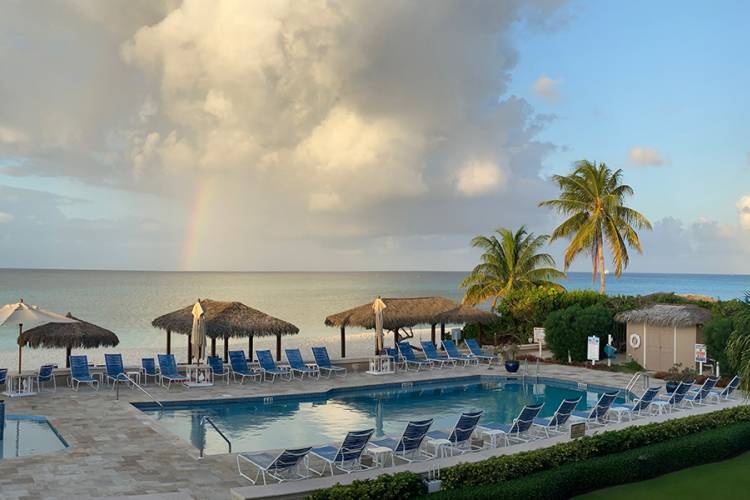 You know what's awesome about Cayman? It's even beautiful when it rains. Most of the time, our rain comes and goes in quick spurts (lasting no more than an hour), but every once in a while, we get a day when the sun doesn't seem to want to shine. For those days we've made a list of things you can do and ways you can enjoy a day in Cayman rain or shine!
Visit the Cinema at Camana Bay.
On a rainy day, there is nothing better than sitting in a dark theater eating a big tub of popcorn. As the only movie theater in Grand Cayman, a trip to the Camana Bay Cinema is a unique experience that features all the latest films, a packed concession menu, and comfortable seating. The state-of-the-art theater offers a cozy place to relax with the family out of the rain.
After the film, take a stroll through Camana Bay. Though the area is mostly outdoors, there are plenty of local shops to duck into such as 3 Girls and A Kiln, Forever Summer, and West Indies Wine Company. Stop by Books & Books to pick up some new reading material or board game for a night in at your condo. There are also plenty of restaurants to stop by for a snack or a full meal.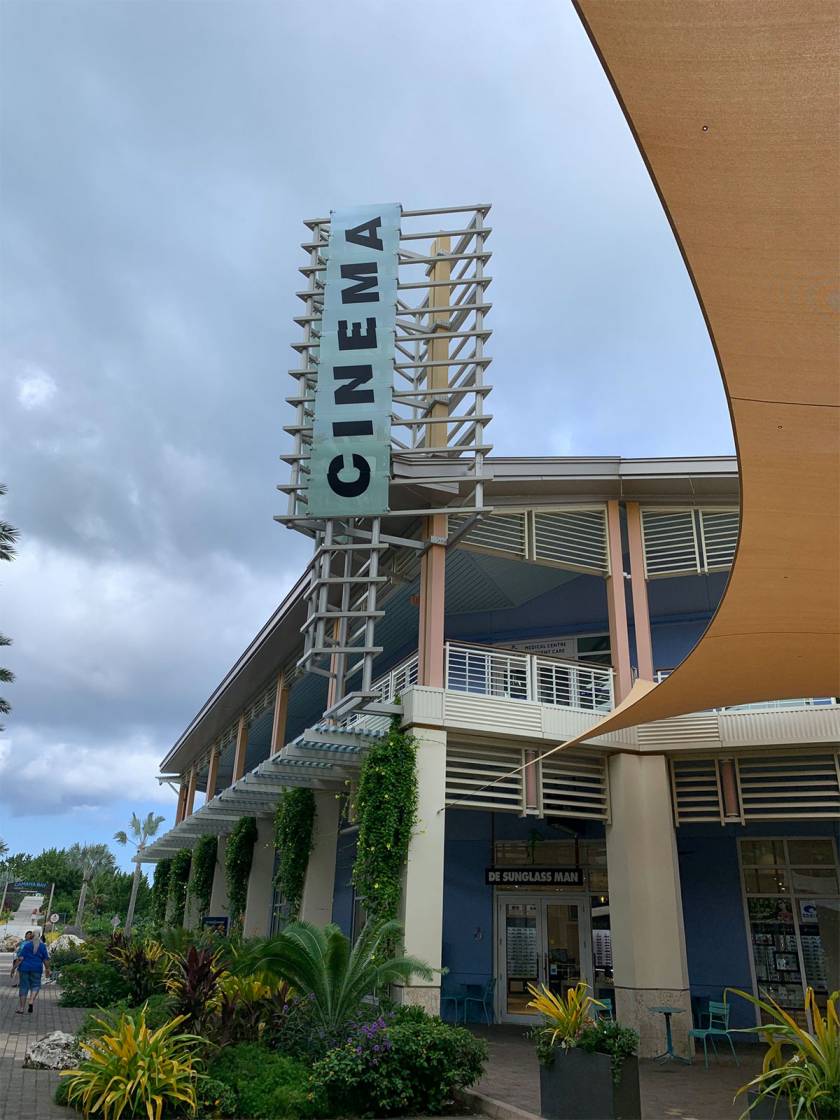 Experience the National Gallery
Stay dry and view some beautiful pieces of art at the National Gallery. This cultural hub features artists from all over the world, showcasing some truly stunning examples of visual art. From traditional Cayman artwork to internationally recognized masterpieces, the National Gallery is sure to amaze. You can easily spend a couple of hours moving from exhibit to exhibit, taking a moment to appreciate each brushstroke and sketched line. You can also check their calendar to see what fun events they have coming up for your family to enjoy.
Tour the Distillery
Have you ever wanted to see how your favorite spirits were made? At the Cayman Spirits Company Distillery Tour, you can! The 30-minute tour of the 5,000 square foot facility will give you a taste of how some of Grand Cayman's favorite rums and vodkas are produced. The best part is you get to taste all of the results at the end of the tour. If you find one you like, you can bring it home for a nice drink on the beach later.
Have a Night In
The best part about staying at Christopher Columbus Condos (besides the views, of course!) is the fact that every unit has a fully stocked kitchen, television, and comfortable furniture making it the perfect place for a relaxing night in. Many of the condos come with fun board games you can enjoy. Head down to Foster's to pick up the ingredients for a delicious home-cooked meal or order delivery pizza from Gino's and then gather round for a movie. There's no better way to spend an evening.
Pamper Yourself
Just because it's dreary outside, doesn't mean you have to be, too. Rainy days are the perfect days to focus on relaxing and getting in some self-care. Consider getting a massage, visiting a salon for a full mani-pedi, or get stretching at one of Grand Cayman's yoga studios. If you'd rather stay in your condo, consider a homemade face mask you can make with simple kitchen ingredients like sugar, coffee, and honey. Let the face mask do its job while you kick back with a book and a cup of tea.
Try Some Place New
With so many restaurants to choose from on Grand Cayman, there's bound to be one you haven't tried yet. Here are some of our places to add to your list:
Yoshi: One of the only places to get authentic Japanese cuisine on Grand Cayman, you can't miss Yoshi if you enjoy sushi, hibachi, or other Japanese favorites.
Boggy Sand Caribbean Kitchen: Located a short drive from Christopher Columbus Condos, Boggy Sand is the perfect place for breakfast, lunch, or dinner. Their diverse menu offers a variety of American favorites, comfort foods, and Cayman dishes. Whether you're in the mood for fish, pizza, a burger or a salad, you're sure to find something that suits your taste buds. They even have vegetarian options!
Every Bloomin' Thing: If you've never attended a traditional afternoon tea service, this could be your chance. The EBT Tea Room features an assortment of teas, sandwiches, and homemade pastries and scones making it the perfect place for lunch. Despite being the spot for a traditional tea, EBT prides itself on being a casual dining experience anyone can enjoy.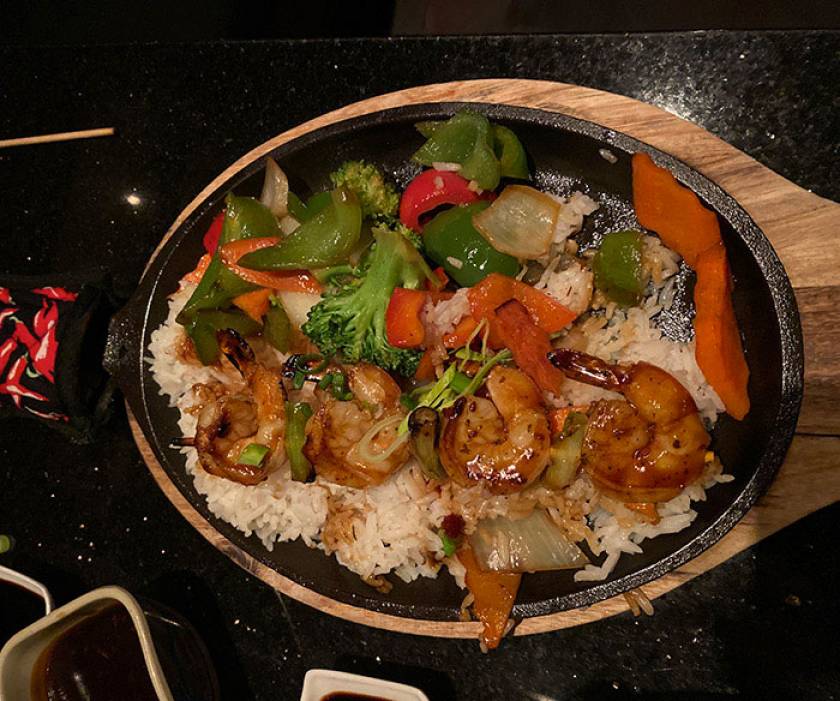 Go to the Beach Anyways
We aren't here to tell you how to live your life, so if you're feeling the beach, go for it! Hey, you'll already be wet so what's a little rain anyway? As any mom would tell you, just make sure swimming conditions are safe and no lightning is present.
The Sun Will Come Out Tomorrow
There's no need to put your vacation on hold because of a little rain. Grand Cayman offers so many activities for visitors it would be impossible not to find something to keep you having fun while staying dry. Just remember to take a look outside after the rain has passed to see if you can spot a rainbow. It makes for the perfect photo.