She Wants to Keep Cayman Unique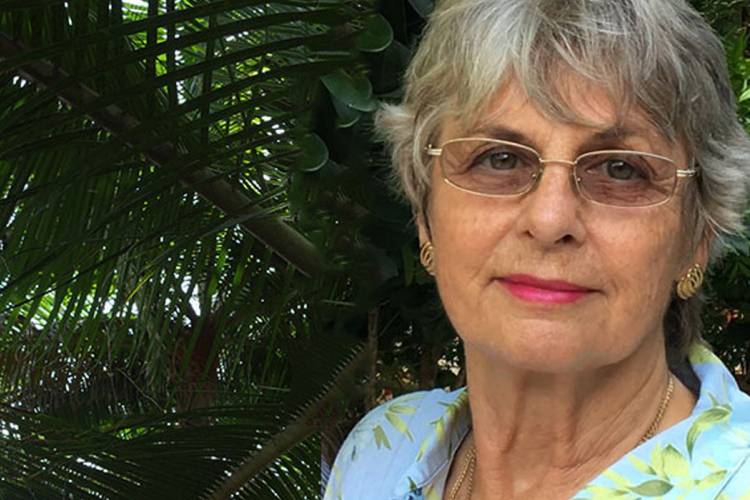 Ann Stafford loves natural history. Fortunately for us, she also loves sharing facts about natural history with others. We first came across Ann when we discovered her blog CaymAN Nature (she is quick to point out her name in the middle of the two words) while researching for another post of our own. We found her blog to be so full of great information that we wanted to learn more about the author behind all of this first-hand Cayman knowledge!
Growing up in the English countryside, Ann's parents taught her to identify plants and animals at a young age, and what they didn't teach her, she learned through countless books. In 1973, Ann and her husband moved to Grand Cayman. She immediately fell in love with the island and began to immerse herself in learning about the native flora and fauna. Around this time, she unfortunately began to witness many native plants being destroyed by invasive species. Ann dedicated herself to conserving the native plant life and educating others on conserving the food chain in Cayman—if the native plants disappear, so will the native animals who depend on them.
In order to educate others, Ann works to spread and publish her findings. In addition to her blog, Ann gained such an in-depth knowledge of Cayman plants and butterflies that she co-wrote the book Butterflies of the Cayman Islands with visiting entomologist Dr. Richard Robinson Askew. Ann is also a photographer and contributed images to the book Flora of the Cayman Islands. For a time she even lead tours of the island for a groups of journalists for the Department of Tourism.
In addition to butterflies and flora, Ann is especially interested in the early settlement of the Cayman Islands, including survival, livelihood, and exports. One livelihood custom in particular stood out and left her with a desire to learn more. This custom just happens to involve gravestones! On the island, you can find many gravestones shaped like small houses instead of the rounded shape the majority of us are familiar with. These gravestones were built in the 1800s and can be found in a variety of locations including Old Man Bay, North Side, and Bodden Town, to name a few.
On her blog, Ann explains in more detail:
"The graves were marked, not by mounds of earth and headstones, or great massive tombs, but by houses in miniature, just large enough each to cover one person; mostly about six feet long, two feet broad, and one and a half high, with a sloping roof and full gable end, in which was inserted a small slab containing containing the name of the occupant, his age, and the day on which he entered his narrow home, 'the house appointed for all living.'"
To learn more about these house-shaped gravestones and the Cayman natives buried there, you can visit the cultural page on Ann's blog.
Today, Ann guides guests around Grand Cayman on Nature and Historic Tours, sharing Cayman's fascinating history with others while she continues to share her countless nature photographs on social media and her blog. If you're looking for a unique tour experience, give Ann a ring next time you're on island!