The Pool of Tranquility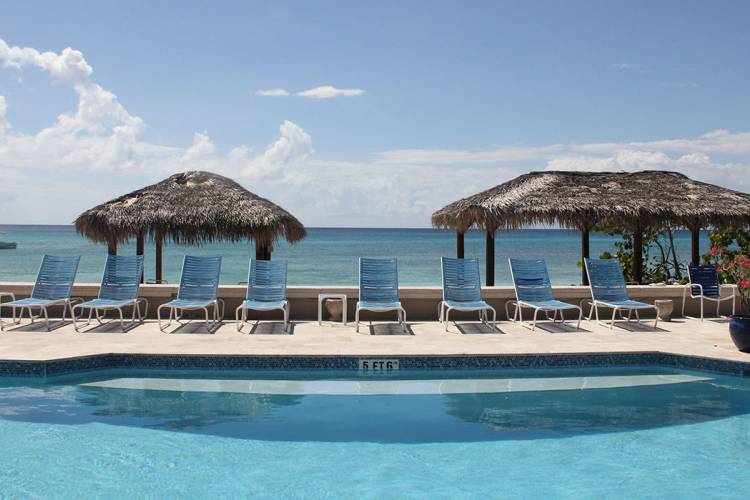 They should call the pool at Christopher Columbus Condos, The Pool of Tranquility. After a morning of island outings I decided to pay it a visit. I loaded up my tote with the usual: sunscreen, reading materials, water and snacks and headed for their gorgeous, recently remodeled pool. I settled in on one of many available lounge chairs and let the relaxing commence.
As I lay there the light breeze, soothing sounds from the water fountain and beautiful view of the Caribbean Ocean welcomed me to a wonderful place of peacefulness. I pulled out my InStyle magazine, but quickly decided to rest my eyes on the skyline of George Town buzzing just a couple miles away. The perfect Cayman sun beat on my face, and I closed my eyes for several minutes filled with feelings of gratitude and joy.
I took a dip in the pool and swam several laps in the refreshing water. The deep end had an underwater seating bench along the side of the pool that was really nice for resting. 30 minutes later I climbed out of the pool and returned to my chair for round two of relaxation. There's something to be said for taking the time to let the island sun dry droplets of water from your skin. It's that awesome feeling of knowing you have all the time in the world – no rush, no worry – and it's something you'll want to repeat time and time again. The relaxing environment and location on Seven Mile Beach poises the pool at Christopher Columbus Condos as one of the best pools in the Cayman Islands.