Pirates Week: The Biggest Thrill in the Seven Sea
Ahoy mateys!
It's almost time for one of our favorite events of the year: Pirates Week. This unique, fun-filled festival is coming back to Grand Cayman November 7-11, and we couldn't be more excited! Get ready to experience a family-friendly tradition full of spectacle, delicious food, and the culture of the Cayman Islands.
What you need to know
Pirates Week is a 42-year tradition of the Cayman Islands that allows visitors to immerse themselves in a little history, a little pageantry, and a whole lot of culture and fun. The highlight of the week is when the pirates invade Pig Sty Bay, riding into George Town harbor on authentic pirate vessels in order to take hostages and cause chaos, all in the spirit of good ol' piratey fun. The pirates celebrate their invasion with a colorful parade of ships and entertainers and a fireworks display.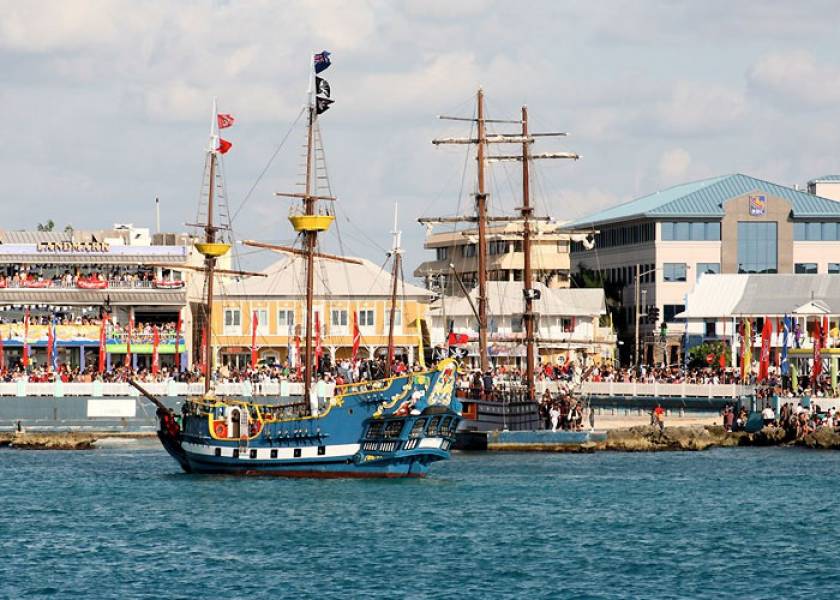 Events to attend
Start Pirates Week off right with a happy hour and beach bash. Local bands will be playing so you can dance the night away. You can wear your normal beach attire, or if you want to go all out, we're sure a faux parrot on your shoulder or an eye patch wouldn't be discouraged! 
Starting November 8, enjoy Caymanian favorites at the Pirates Festival Food Festival. Dozens of vendors are ready to serve up the best grub, offering so many options that you (and your kiddos) are sure to find something you'll love.
The highlight of the week is the Pirates Landing on Pig Sty Bay. Before they land, marvel in street acts, acrobats, and other local performers who are sure to blow you away with their incredible talents. Then witness an event unlike any other as authentic pirate vessels drop local pirate gangs onshore to cause mischief and mayhem aplenty. A battle will ensue and who knows who will claim victory. After they invade, the buccaneers and locals alike will parade through the streets, ready to show off their exquisite floats, costumes, and theatrical performances. You won't want to miss a moment!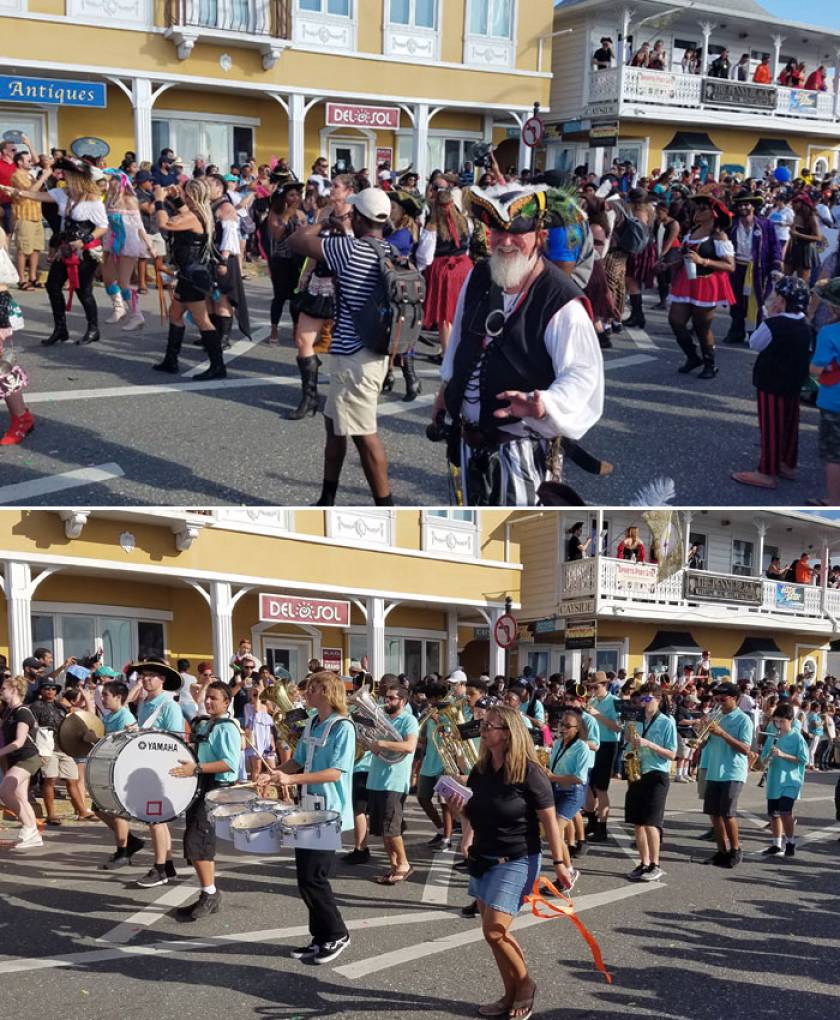 To further celebrate the wonders Cayman has to offer, the Cayman Turtle Centre will release baby and rehabilitated turtles into the wild with the help of a few locals. This is a rare occasion few will get to witness in their lifetime. Since this program began in 1980, 30,000 turtles have been released. This year is set to be another celebration of one of Cayman's most-loved treasures.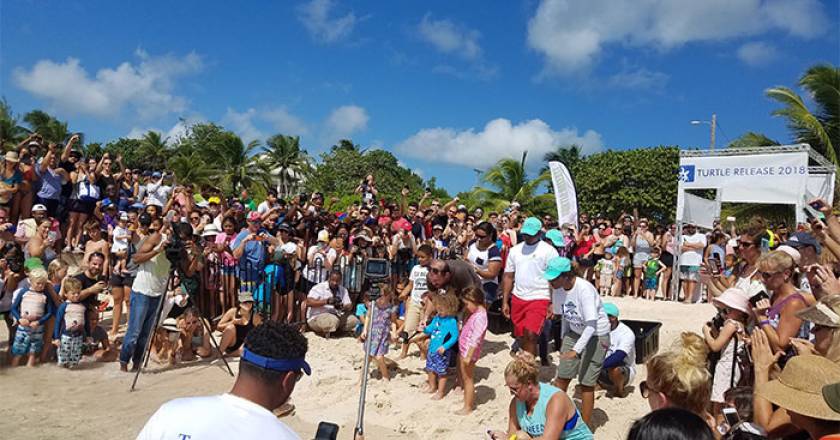 Pirate Week ends with a bang with the nighttime spectacular Illumination parade. Dozens of floats decorated in thousands of lights starring acrobats, pirates, and other performers will travel the streets of George Town ready to impress.
Share Your Tips!
We are counting down the days until Pirates Week and hope you'll be with us to celebrate. If you've been to Pirates Week before, tell us all about your experience and leave some tips we may have forgotten in the comments below!