Our Top Picks For Pizza in Grand Cayman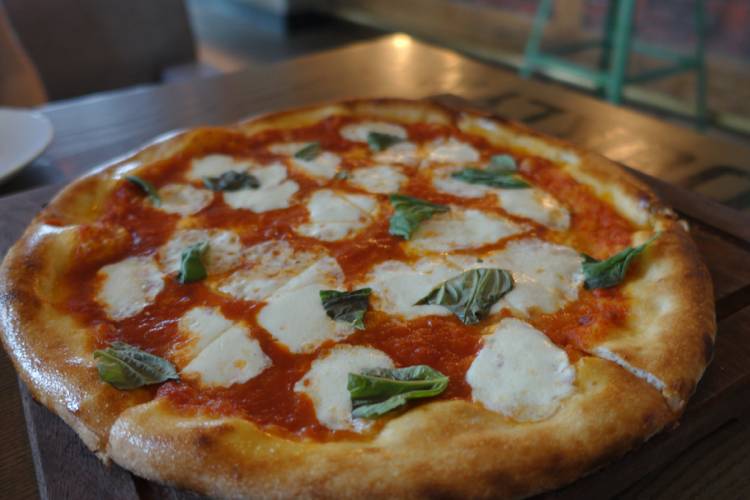 Pizza is one of the ultimate crowd-pleasing meals, and when you're visiting the island you will be spoiled for choice on where to enjoy your next slice. We busted out our foodie journals and tested several pizza places across the island to bring you these recommendations—it was a difficult job, but someone had to do it! 
Cimboco
Best Salad to Go Along With Your Pizza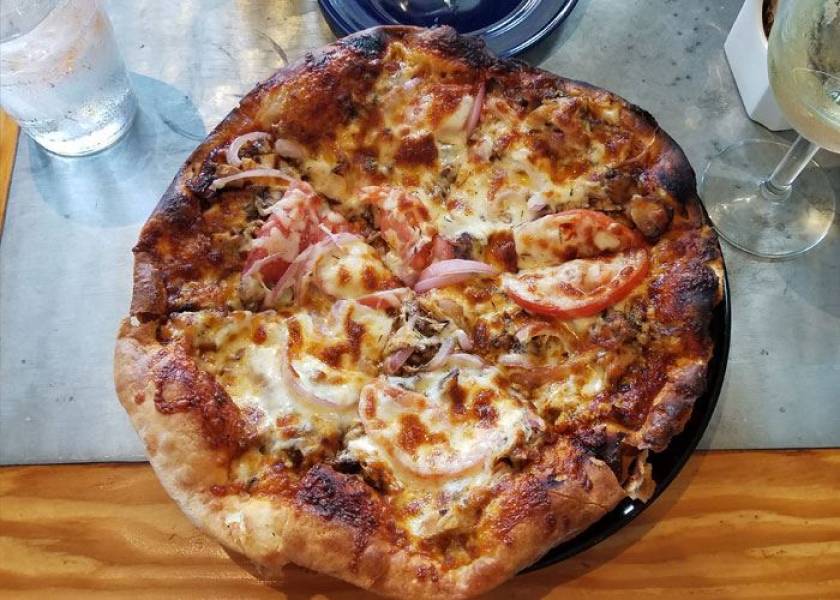 As soon as you walk in the doors of Cimboco, you'll be warmly welcomed by delicious smells of crust being baked in their brick oven. In addition to crisp, Roman-style crusts, they also boast the best Caesar salad on the island, which is served in a chilled bowl and comes with the perfect crouton to lettuce ratio. Be careful, though—you just might be dreaming of Cimboco's for weeks to come!
Recommendation: BBQ Jerk Chicken Pizza
The Brooklyn
Top Post-Shopping Power Up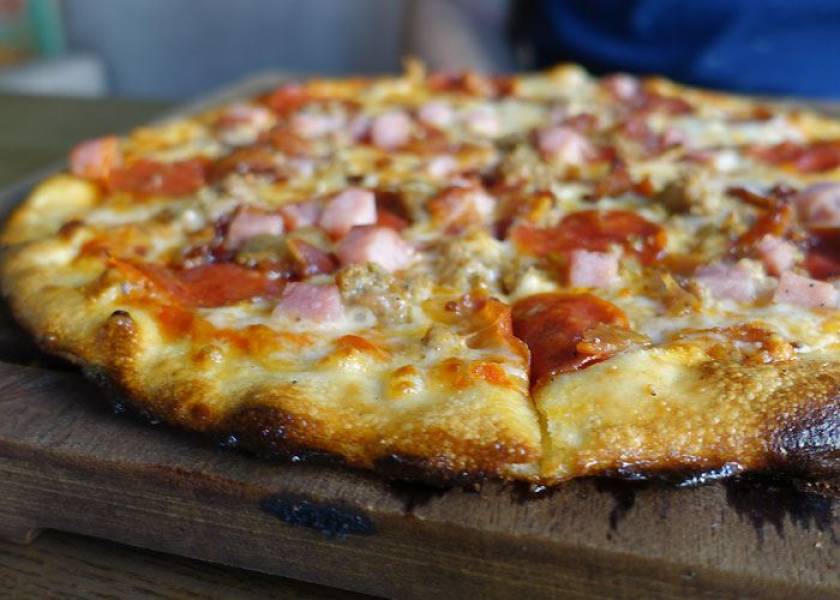 A must-visit when you stop by Camana Bay to shop, The Brooklyn has a huge selection of specialty pizzas, like the nacho, the bacon double cheeseburger, the Hawaiian, and the chicken tikka, in addition to your standard build-your-own options. Their trendy decor is certainly Instagram-worthy, plus you can watch your pizza bake right before your eyes in their brick oven. They also have gluten-free crust available upon request.
Recommendation: The Fun Guy (featuring 3 different mushrooms and truffle oil)
Boggy Sand Caribbean Kitchen
Closest Pizza Fix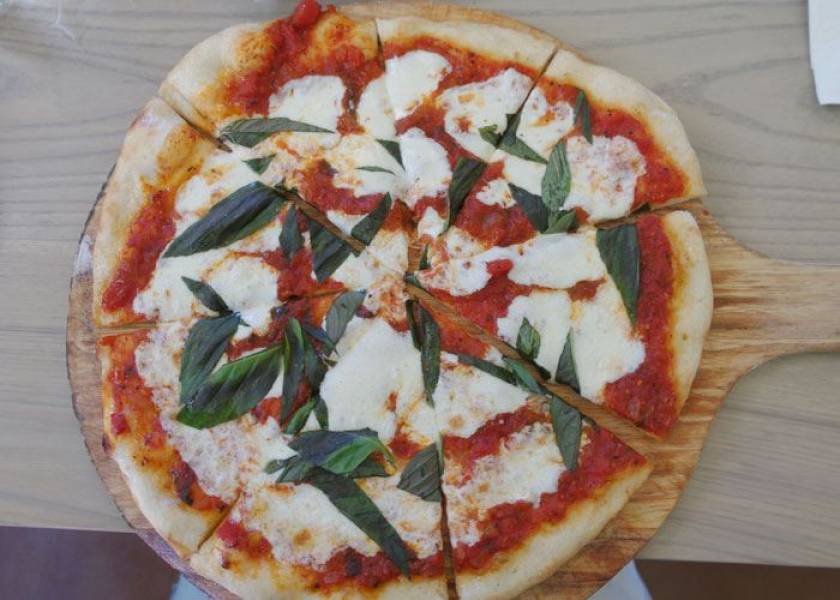 Located just a couple minutes down the road from CCC, you can get your pizza fix the very quickest at Boggy Sand. A TripAdvisor Certificate of Excellence winner, you're certain to love their beautiful decor and cheery service in addition to some top-notch 'za. Served on a pizza board with an olive oil-covered crust, these pizzas are definitely something to write home about.
Recommendation: Margherita (mozzarella and fresh basil)
Casanova Ristorante
Authentic Italian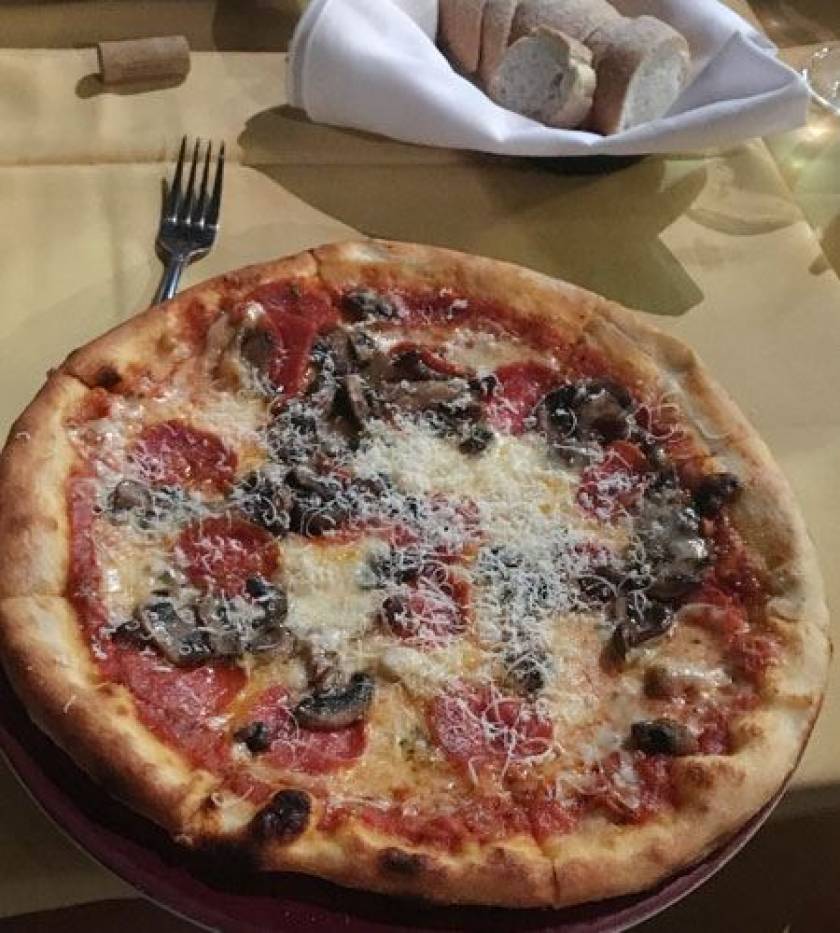 For a wholly authentic Italian dining experience, enjoy your meal on the waterfront in Georgetown at Casanova. Really do it up and order a glass of wine or some Limoncello to go along with your delicious pizza—you won't regret it!
Recommendation: Focaccina (Garlic and Rosemary)
Gino's Pizzeria
Delivery Right To Your Condo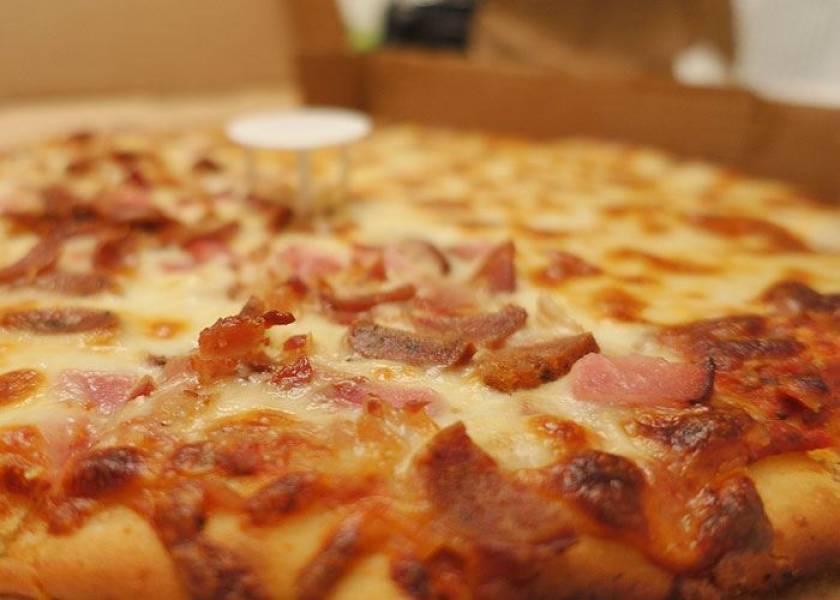 After a long day splashing in the ocean and sightseeing, you might be ready to kick back, relax in your condo, and have the pizza come to you. Gino's Pizzeria will deliver their signature pizza, pastas, salads, and sandwiches right to your door at CCC in West Bay—all with no delivery fee!
Recommendation: Gino's Classic (double pepperoni!)
XQ's
Pizza + Live Music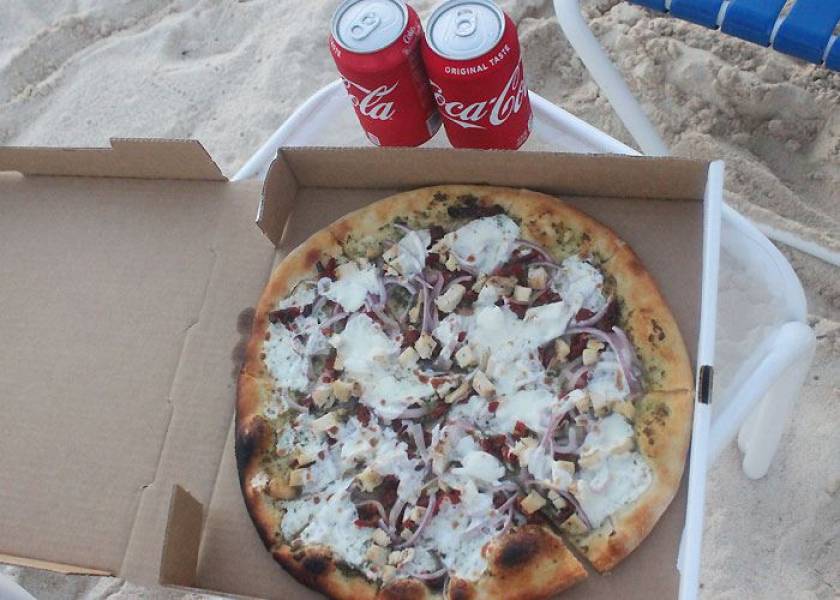 If you're looking for some quality entertainment while you enjoy your next piping hot slice of pizza, XQ's is your place! Every Thursday XQ's is host to live music by Jeff Japal in their piano bar, and they have a huge TV where you can watch live sports or special events like UFC fights. Plus, they also deliver to West Bay.
Recommendation: The Godfather (sausage, pepperoni, black olives, mushrooms, onions, smoked gouda, and tomatoes—oh my!)
Alfresco
Pizza Right on Seven Mile Beach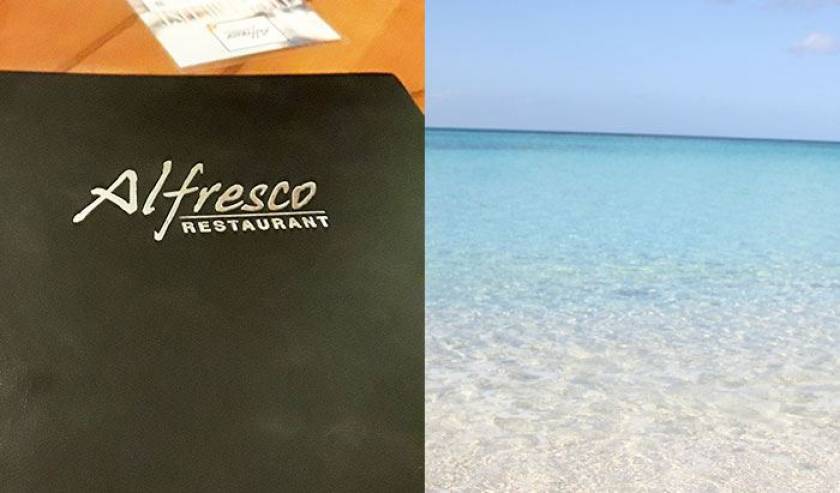 Soak in all the beautiful sights and sounds of Seven Mile Beach at Alfresco's in West Bay. A quick drive from the condos, Alfresco's is famous for their outdoor dining and local fare like turtle stew and oxtail, but we're pretty big fans of their pizzas, too! Build your own pizza by choosing from premium toppings like calamari, Gorgonzola cheese, roasted garlic, and more, or keep it simple with a meat lovers or vegetarian pizza—and whole wheat crust is also available upon request.
Recommendation: Seafood pizza (smoked salmon, shrimp, and lobster)
Hungry Yet?
This just scratches the surface of some of the amazing pizza options you can find in Grand Cayman. Which pizza is your favorite—did we miss your go-to spot? Let us know where we should check out next in the comments below.
**And if you're feeling like a familiar taste of home or have a picky kiddo with you, American staples like Pizza Hut and Dominos are also available for dine-in and delivery.