A Moment Turned into a Memory with LeTher Robinson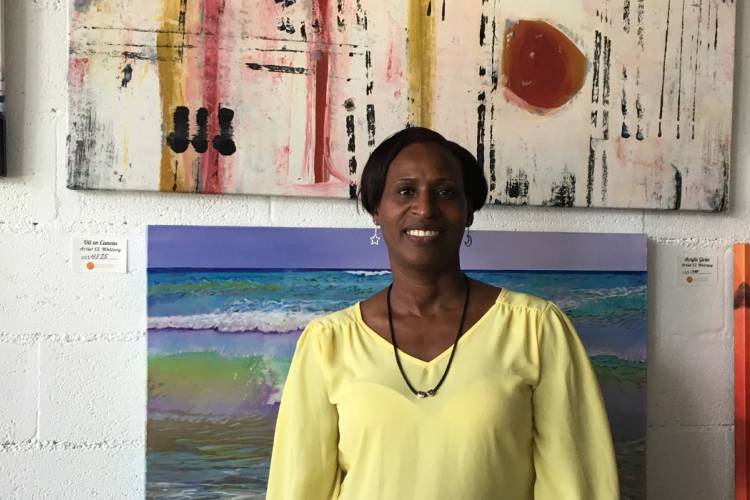 The way I met LeTher Robinson was a bit unconventional, however in our brief interaction, she epitomized what it meant to be CaymanKind and I am so grateful.
Earlier in the week I made a reservation to go underwater with Atlantis Submarines in Georgetown. When the day came for my dive, excitement was quickly replaced with extreme nervousness. I had just driven on the opposite side of the road (and car) for the very first time in my life just days before. To get to Atlantis, I had to drive on the opposite side of the road, by myself with only a screenshot of directions to Georgetown. That's right, no GPS!
Fast forward a bit and I finally made it to Georgetown, although I had missed the submarine's departure time. I was upset, thinking I had just spent money on a missed adventure and frazzled from having gotten lost in an area completely unfamiliar to me and not in my directions. If you're wondering how I eventually found my way all I can say is two words: divine intervention.
Although I missed my ride in the submarine, I still wanted to find my way to the Atlantis to see if I could reserve a spot on their day dive the following day. As I began walking around I noticed a sign for the Sandon Feat Gallery and decided to go in and see if anyone inside could point me in the right direction.
I was immediately greeted by two women (LeTher and her coworker) who were working in the gallery that day and told them my situation. I asked LeTher if she could look up some information for me on the gallery's computer. To be honest I was so stressed out at the time, that I wasn't thinking very clearly. So, when they simply suggested that I tell the workers and Atlantis my situation and see if I could reschedule it was like a weight-lifting lightbulb went off in my head. I know, that's one powerful lightbulb! 
I found out that the Atlantis building was just a short walk down the road. With all that taken care of I began to look around the gallery while talking to LeTher. I found out that she is originally from Jamaica and has lived in Cayman for over 14 years. She and her husband have two kids, a son and a daughter. She went to Cosmetology school and even owned her own salon at one point!
Today, LeTher is often hired for her interior decorating skills and specifically loves paintings. It's clear from these interests that she truly appreciates art and has a creative spirit! What better place to live than Cayman where there is so much beauty to be inspired by. Once I introduced myself as a member of the marketing team for Christopher Columbus she even began inquiring ways she could improve her own marketing skills.
I'm so thankful to LeTher for her Cayman KINDness to me on a stressful day. It just goes to show you that little things you do for others can still make a big difference!