To Hell and Back in Grand Cayman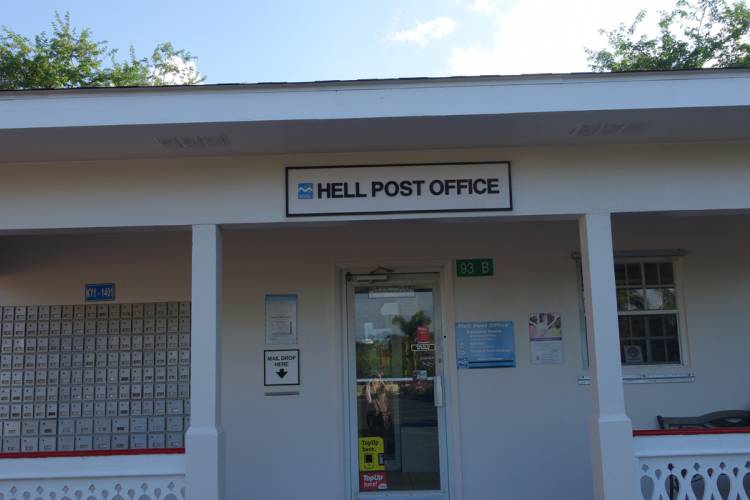 Usually when someone tells you to "go to Hell," they don't mean it kindly, but I promise I have the best of intentions with this recommendation. Hell, Grand Cayman, is a fun, quirky destination (technically a town!) that will leave you spoiled for choice when it comes to silly photo opportunities, unique souvenirs, and puns.
Driving down the highway to Hell takes about six minutes from the condos. When we arrived, it was far from a cold day. We stopped in at a gift shop and were soon greeted by Mr. McDoom (real name!). He gave us very stylish plastic devil horns and pitchforks to wield while he took us around. Originally from Jamaica, Mr. McDoom moved to Cayman as a child, and he and his family have owned the property for over 40 years. They love talking to the hundreds of visitors that come each day, typically large groups on cruise ship excursions. We were lucky enough to arrive at a slow time, so we got a solo tour and greatly enjoyed Mr. McDoom's hospitality and sense of humor. Helluva guy!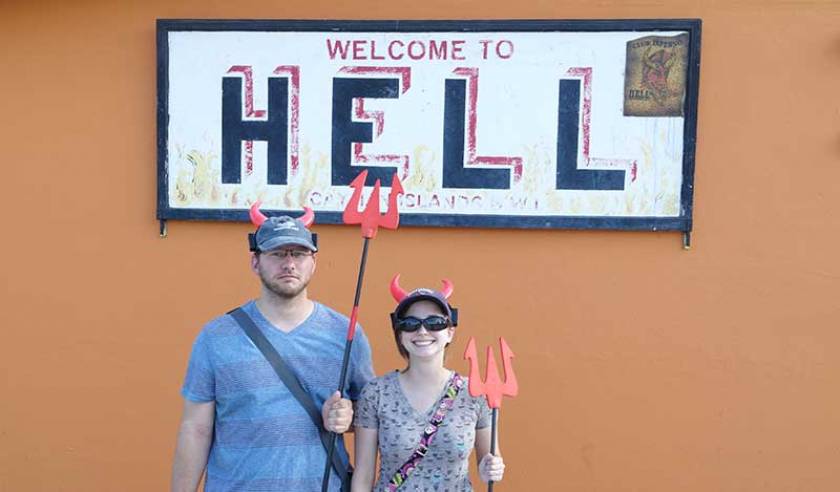 American Gothic, Reimagined—2017
Hell itself is actually a dark, jagged rock formation. Mr. McDoom explained that the formation was likely a reef at one time many, many years ago, but erosion and time wore away bits and pieces, giving it the strange volcanic rock-like appearance it has today. If you're wondering how the attention-grabbing name was decided on in the first place, we owe it all to a British Commissioner who toured Grand Cayman in the early days of settlement. When he saw the bizarre formation, he exclaimed, "My God, this must be what Hell looks like!" Since the experience seemed to shake him quite a bit, my best guess is that shortly thereafter he took off like a bat outta. . . well, you know.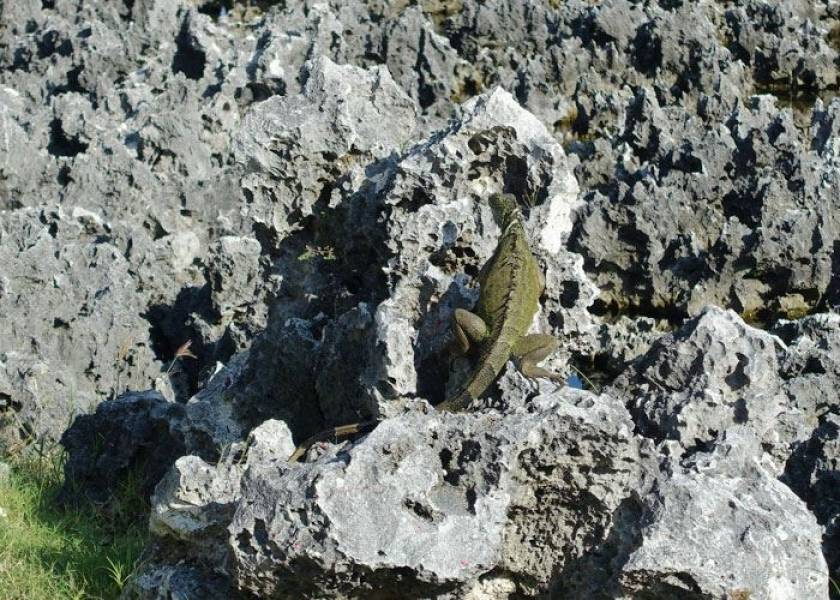 While visitors can't walk on the rocks because of safety concerns, iguanas take full advantage of basking in the sun on the formation.
Hell-bent on finding some one-of-a-kind souvenirs, we made our way inside the McDoom's gift shop. Remember, there might be Hell to pay if you forget a souvenir for your friends after visiting Cayman. Luckily there are tons of options to choose from—shot glasses to t-shirts to fridge magnets to hats. My favorite part was picking out postcards to send back home to my family. Hell even has its own post office, so lucky recipients will receive their greetings with an amusing, Instagram-worthy postmark. Mrs. McDoom met us at the register, and she was wonderfully friendly. We chatted about our trip so far, and she recommended a few of her personal favorite hidden gem restaurants around West Bay.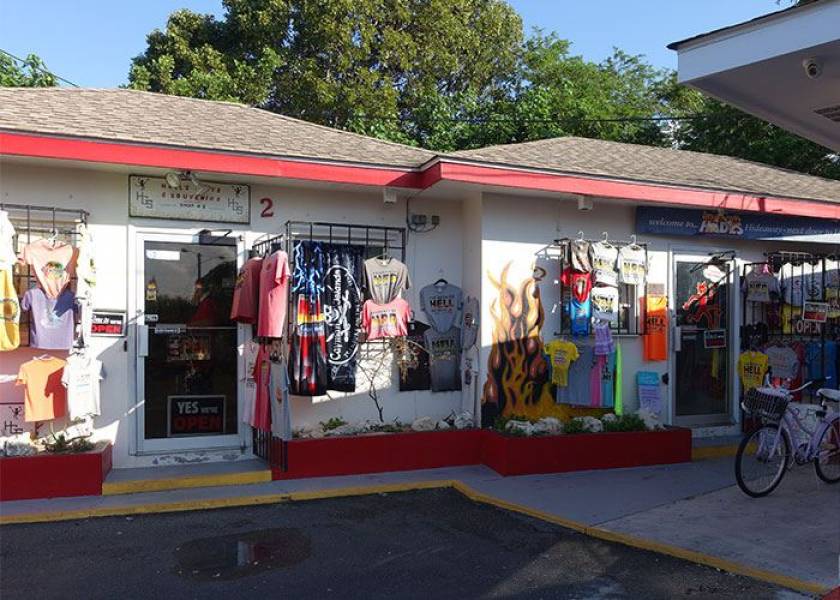 So if you have a little Hell to raise, make the short trip from the condos and visit with the McDooms at Hell, Grand Cayman.
There's another gift shop across the road called The Devil's Hangout, where you may even find the devil himself. The owner Ivan is usually dressed in full devil costume and always ready for a photo opp. All in all we think you'll have a hell of a time!