A Guide to Vegan Eating in Grand Cayman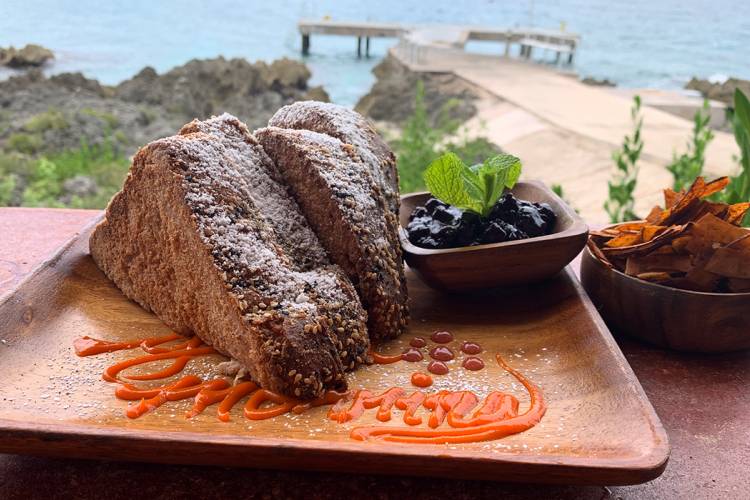 If you're vegan (or even vegetarian), you know how hard it can sometimes be to find restaurants that cater to your needs. At Christopher Columbus Condos, we want your vacation in Grand Cayman to be about relaxing and enjoying the sunshine, not about struggling to find a place to eat. To help you out, we created this guide of some of our favorite restaurants and cafes that offer vegan menu items:
You don't have to go far to enjoy vegan meals at this cafe—it's only five minutes from Christopher Columbus Condos! Vivo offers delicious meals made from locally-grown ingredients and gorgeous views of the sea.
While not everything on the menu is vegan, most dishes can be prepared to accommodate any dietary restrictions. Some of their vegan options include vegan omelets, chick-veg parmigiana, and vegan curry.
I visited for breakfast on my last trip and I am still thinking about the fresh orange juice and French Toast (made from spiced rum-infused coconut milk, cinnamon, and vanilla). To make the experience even more memorable, I was visited by a tiny green gecko who was quite interested in my blackberry compote—it was too good not to share.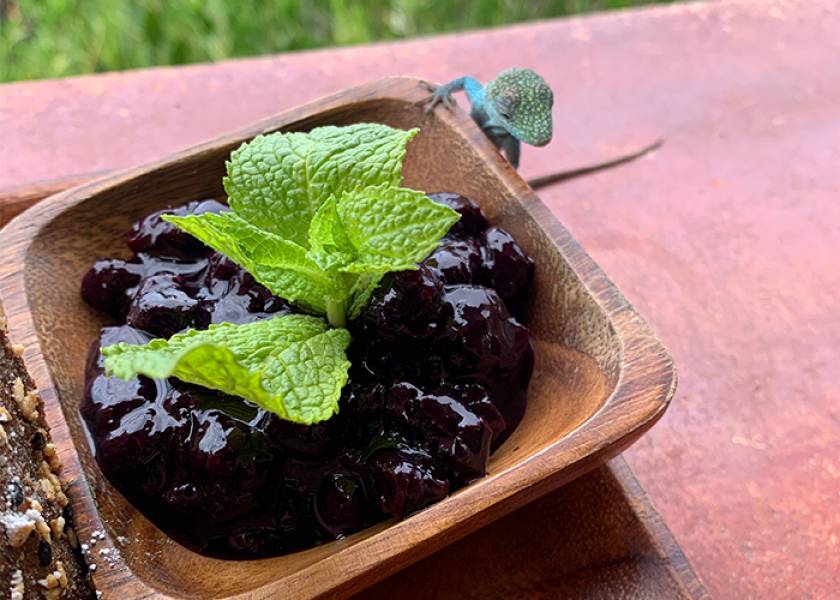 The Greenhouse
Located on Church Street in George Town, The Greenhouse is the perfect place to stop in for a quick pick-me-up. They have an exclusive menu with vegan, vegetarian, and gluten-free options. I suggest trying the strawberry banana smoothie with coconut water—it's one of the best smoothies I've ever had!
Located in the heart of George Town, Bread and Chocolate is 100 percent vegan, 100 percent of the time. Bread and Chocolate is open for breakfast, lunch, and dinner, and, much like Vivo offers a selection of dishes you can feel good about. Some of their menu items include the "Impossible Burger," vegan shepherd's pie, porkless sliders made from barbeque jackfruit, tacos, and waffles. Bread and Chocolate is one of the best places to enjoy a delicious meal that is sure to meet your dietary needs.
Visiting the East End for a day? Tukka is the place for a great vegan meal. This seaside restaurant features Australian cuisine with a Caribbean flair that respects dietary needs. Their vegetarian menu offers a variety of dishes that can be prepared vegan or gluten-free. Enjoy your meal with a side of breathtaking sea views and a specialty drink.
Casa 43 is one of our favorite places to visit. With more than 80 different tequilas at their tequila bar, a friendly staff, and delicious food, it's one of the most happening hidden places on the island. Much like other restaurants we've featured here, you have to ask for the vegan options, but they do have some tasty vegan options nonetheless. Make sure you say hello to our friend Max while you're there 
If you're looking for a truly unique dining experience with vegan dishes, Ristorante Papagallo is the perfect place for you. While their vegan menu is small, they offer a number of vegetarian items that can be made vegan. I had the Fusilli Primavera, a savory pasta dish full of fresh veggies and tossed with a rich vegan sauce that was to die for.
What really makes Papagallo so special is the environment. Situated on a saltwater lagoon at the edge of Barker's National Park, Papagallo's unique structure is constructed of bamboo and other woods and features a stunning thatch roof. When you enter the restaurant you are greeted by its longest-serving team member—Humphrey Bogart, an African Gray Parrot. The main dining room offers dinner and a special attraction, with massive windows looking into the habitats of different parrots, macaws, and cockatoos. It's truly a one-of-a-kind place.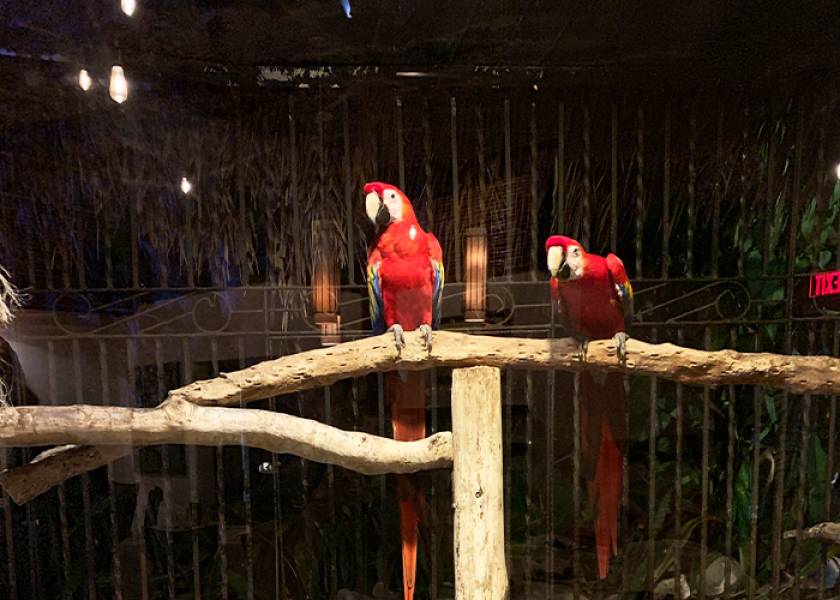 Whether you're vegan, vegetarian, or just looking for something new, you have plenty of opportunities to enjoy delicious cuisine that fits your lifestyle in Grand Cayman. Know of a place with vegetarian or vegan menu items we missed? Let us know in the comments!