From the Ground Up: Andre Gooden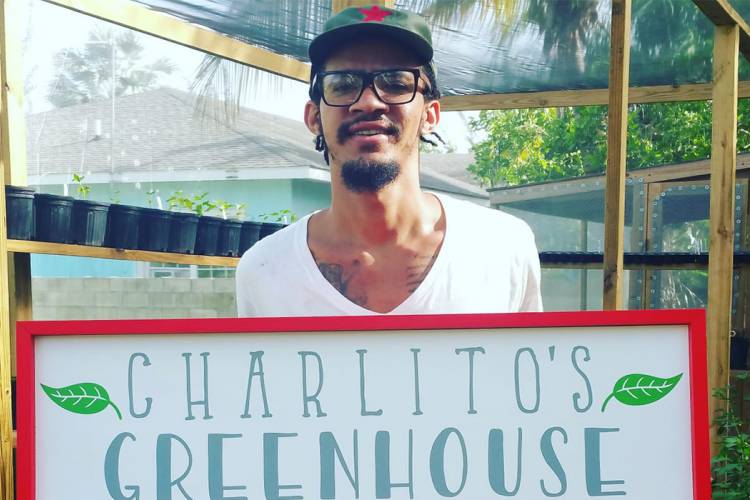 Andre Gooden has spent his whole life in Grand Cayman. In his lifetime, he's watched his island develop from a rural, quiet island to a bustling tourist destination that's visited by millions of people each year.
"It was a good experience because you got the best of both worlds: the simple island life and the fast-paced city life," Andre said.
Growing up, Andre said he never knew how to answer the age-old question "what do you want to be when you grow up?" He went to school, did what he was supposed to do, and found jobs that helped make ends meet. Eventually, he ended up working as an engineer for one of the island's telecom companies. He liked the job for the most part—he made good money and was good at the job.
However, those feelings of not really knowing what he wanted to do lingered. He felt his life was missing that inner peace. After seven years at the telecoms company, he decided it was time to do something new, so he quit his job determined to find his passion.
Andre began dabbling in light subsistence farming by growing an assortment of vegetables like carrots and cabbage in his yard. He liked working with his hands and the satisfaction of watching his crops grow. This was the "new" he'd been looking for—he'd found his peace.
After doing a little bit of internet searching, Andre invested more time and energy into his garden eventually turning it into a small farm. He knew he could turn it into a business and in only six months, after a lot of hard work and social media advertising, Charlito's Greenhouse was born.
At first, Charlito's Greenhouse was only able to provide produce to a few people at a time, but Andre wasn't going to stop there. While he didn't have nearly enough to supply stores, his crop quickly outgrew his space so he moved to West Bay to get more. With more space came more crops like broccoli, peppers, kale, and a variety of fruits (his favorite things to grow).
Over the next couple of years, Charlito's Greenhouse grew and Andre diversified his crop selection. With new crops came new challenges and Andre realized he needed structures to grow and store new plants. Never one to back down from a challenge, he taught himself carpentry and built his own greenhouses. He found a natural talent in woodworking, and his work quickly gained attention.
Today, Andre's custom carpentry is the most popular part of his business (it's what attracted us to him!), and he spends most of his time building custom decks, greenhouses, garden beds, and sheds. While his first love will always be the farm, he says the carpentry gives him a sense of satisfaction different than that of the plants.
"Plants will do exactly what they're supposed to do and you know exactly what you'll get," Andre said. "With the carpentry and woodwork you can create something no one has ever seen, something new…it comes from your own experiences."
In many ways, Andre is changing the landscape of food production on Grand Cayman. When he came on the scene a few years ago, commercial farming in Grand Cayman was virtually non-existent and many locals hadn't adopted their own farming practices. For years, Caymanians have relied on imports from South America or the United States for food, but Andre wants to change that.
Almost as soon as his business was blooming, Andre was in the local schools teaching children about farming. He teaches the basics, giving the kids a chance to dig in the dirt, plant their seeds, and watch the fruits of their labor grow. He hopes this will help kids realize just how easy farming on their island is and eventually help the island become less dependent on outside imports.
"It's about showing people what we can do on our own," Andre said.
If you're interested in learning more about Andre and Charlito's Greenhouse, you can visit him on Facebook or check out his Instagram.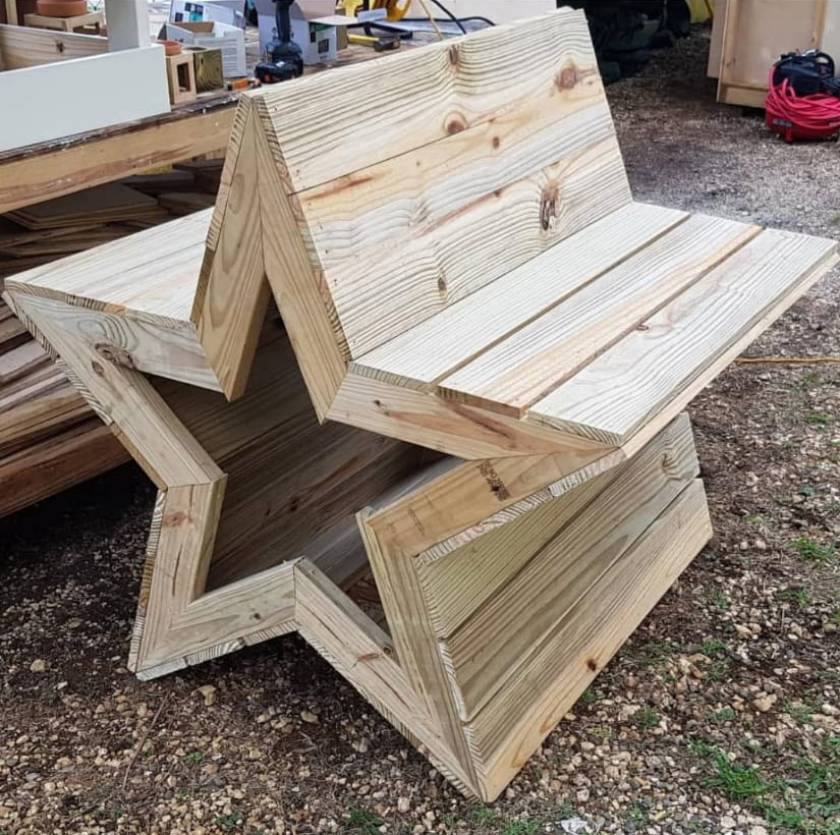 Star shaped bench designed by Andre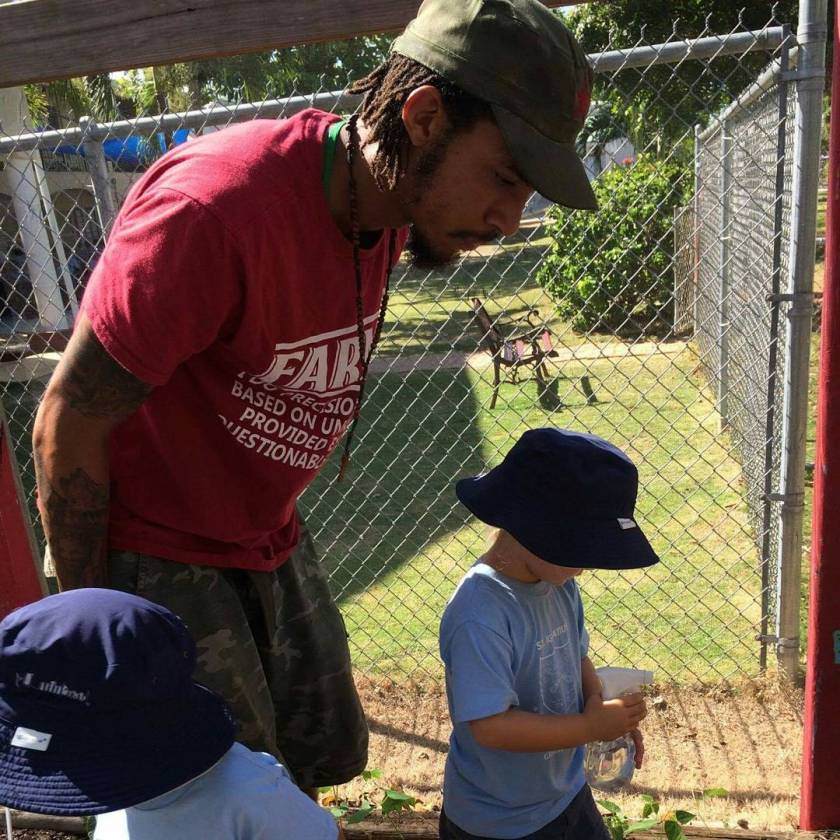 Andre teaches children how to farm.