Get to know the Christopher Columbus staff— Brian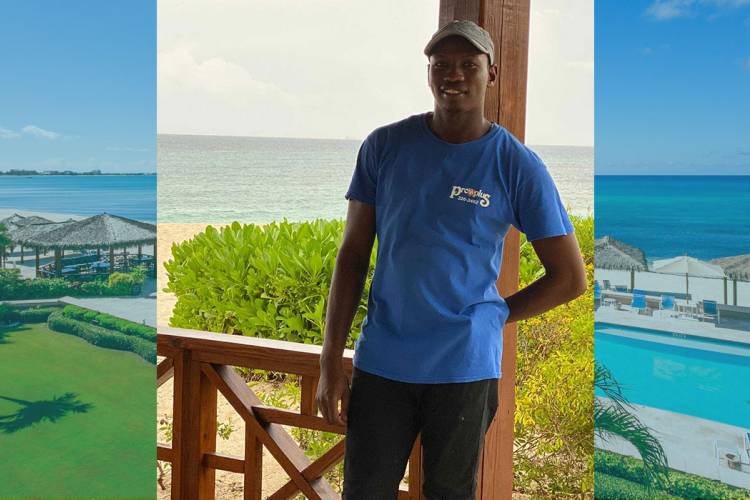 If you've ever enjoyed the beautiful flora and fauna around Christopher Columbus Condos, you have our gardener, Brian, to thank! Brian is dedicated to keeping CCC beautiful by maintaining our trees, flower beds, and hedges. You may recognize him if you've done any early morning walks on our beach; he checks in on our stretch every day, raking the sand to make sure it's in tip-top shape for visitors.
Originally from Jamaica, Brian moved to Grand Cayman two years ago to make a better life for himself and his family. He has worked at CCC for those two years and says his favorite part about coming to work is meeting the guests and feeling welcomed by his coworkers every day.
When he's not working, Brian enjoys going to the beach (who can blame him?) and playing football. He recommends guests make a trip to Stingray City to see the beautiful ocean and amazing animals.
Next time you're visiting, take a moment to appreciate Brian's hard work while taking a stroll on our property!