Get the Inside Scoop on Rum Point from General Manager, John Buckley
Rum Point is a destination that is known for its ultimate island atmosphere. I recently had the opportunity to get the inside scoop on this popular destination from General Manager John Buckley, someone who's been coming to the blissful north side of Cayman since the late 70's. See for yourself what makes this island retreat so unique!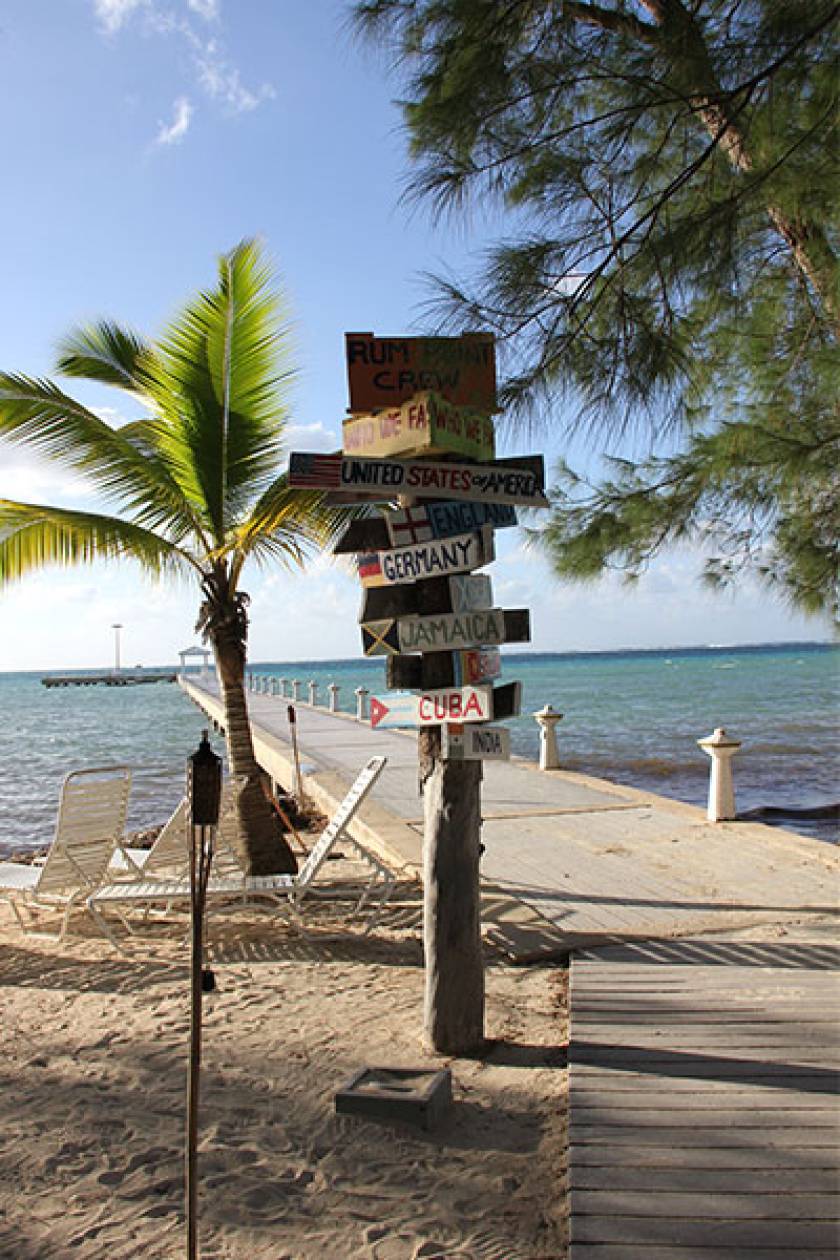 Question: How did you first get involved with Rum Point and how long have you been working at the destination?
John Buckley: My first visit to Rum Point was in the late 70's, before the road was even paved. There was not much going on; the original Wreck Bar was on site, and there were a couple of small boats with people sitting both inside and outside. I first worked at Rum Point in the winter of '85-'86, when a dive operation I was working for opened a shop at the location. We kept a boat at the old Kaibo and did North Wall dives.
The property was sold in the early 90's to its current owners. The current buildings were built, the dock was constructed and the property opened in 1995, pretty much the way it stands today. The food & beverage was managed by the Hyatt and the Rum Pointer used to ferry staff and guests to and from the Hyatt and Rum Point.
After Ivan, the Hyatt team got the beach property up and operational but left soon after, so the owners formed a new company, keeping the staff, and ran it themselves. Some things were doing well, but not everything, so in discussions with them, I had suggested they might want to consider hiring a GM to tie up everything.
I started with the company in December of 2010 as the General Manager of the food & beverage operation. I also run the PM Restaurant, while Carol Boulton is our Day Manager and Events Coordinator. She has been there since 2003, with a year off after Hurricane Ivan.
Q: How would you describe Rum Point to someone who's never been?
JB: I would describe Rum Point as a little slice of paradise. It features shallow, clear water, access to a variety of water sports activities, as well as great drinks and tasty food, both during the day on the beach and at night in the restaurant. We are the "Home of the Mudslide." We also often refer to ourselves as the "Island side of the Island," because even though we host a busy commercial operation, we still maintain a "chill" attitude and are lacking the traffic congestion and big buildings now all too common on beautiful Seven Mile Beach. It's really a beautiful and scenic place to visit.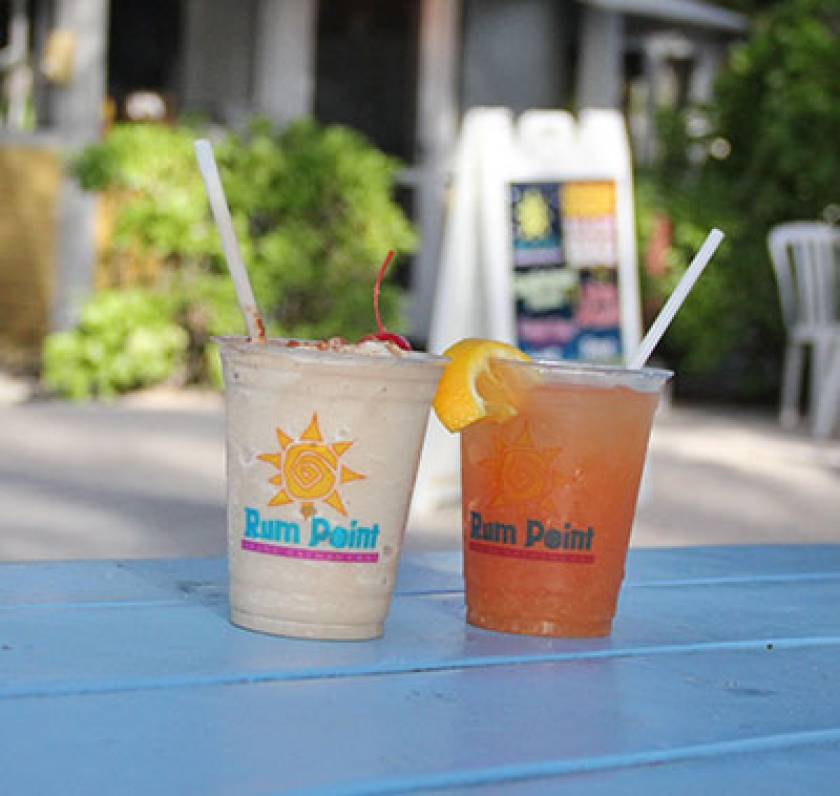 Q: What is something special or unique about Rum Point that most people don't know?
JB: How it came by its name would be something that many people don't know.
Reportedly, a ship crashed onto the reef, and numerous barrels of rum washed ashore. The locals referred to the location as "that RUM point" and the name stuck, first appearing on a map in 1773.
Q: What would you recommend trying while at Rum Point?
JB: I would recommend that you have a Mudslide! There are many other choices, too. We have a variety of lunch items from burgers, wraps and sandwiches to full plates, like fish 'n' chips, jerk pork and jerk chicken or the catch of the day, served with rice and beans & corn on the cob.
Red Sail Sports operates the Treasure Chest gift shop, where many Rum Point-specific items can be found. They also have a dive shop and water sports center on the property, featuring wave runners and non-motorized items like kayaks and stand up paddle boards. They also operate a glass bottom boat for snorkel trips and visits to the Sting Ray Sandbar. There is plenty to choose from, and if doing nothing is your choice, we have numerous beach loungers and hammocks available at no charge on a first-come, first-serve basis.
Q: If you were to recommend the ultimate day at Rum Point what would that involve?
JB: The ultimate day at Rum Point can easily consist of relaxing in a hammock in the shade and sipping on an ice tea, or a day full of activities, lunch, Mudslides and then staying for dinner. Red Sail Sports also offers Sunset Cruises that dock at Rum Point for dinner at the restaurant. The PM restaurant has a full (delicious) menu. The options are there, the combinations are limitless, so give it a try!