Farah—Serving Up CaymanKindness With a Smile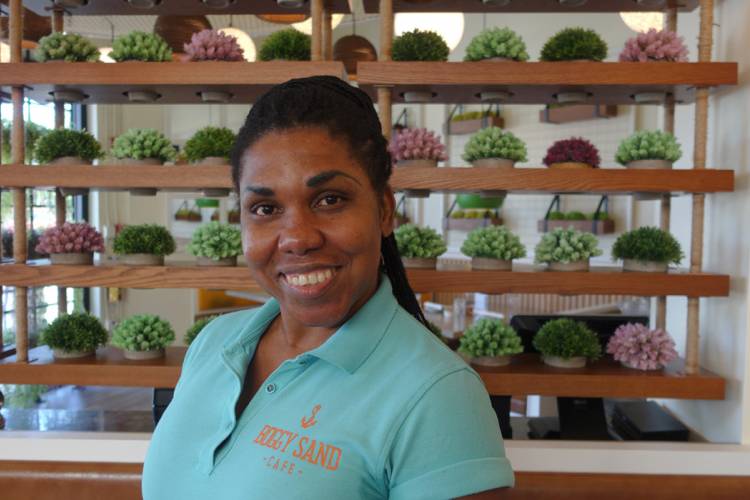 One of the best questions you get to ask while visiting Cayman is "where are we going to eat next?" Boggy Sand Cafe is a Caribbean-inspired restaurant, located in the Jacques Scott Market Place, just 1 km from Christopher Columbus and next to the West Bay Foster's Food Fair. In addition to knock-your-socks off food, the best part of my Boggy Sand experience was getting to meet Farah.
Upon first arriving at Boggy Sand Cafe, we were greeted with a huge smile by Farah, who would be our server. She seated us among an array of cheerful purple and green flower arrangements and joked we could take photos for the restaurant's TripAdvisor page. Her warmth and humor were magnetic, and before long we were chatting.
Farah is from Jamaica originally, and she came to Cayman in the 1990s to work. When it comes to the island, she "loves everything about it," from the peaceful atmosphere to all the friendly people, locals and tourists alike. "It's a very nice place to work." Farah has been at Boggy Sand as a food and beverage server since the restaurant opened, around one year ago. She said she's big fan of the restaurant's Caribbean menu and it's bright and modern decor. In her down time, you can find Farah at the gym, where she likes to keep fit and active by doing little bit of everything—weightlifting, cardio, you name it.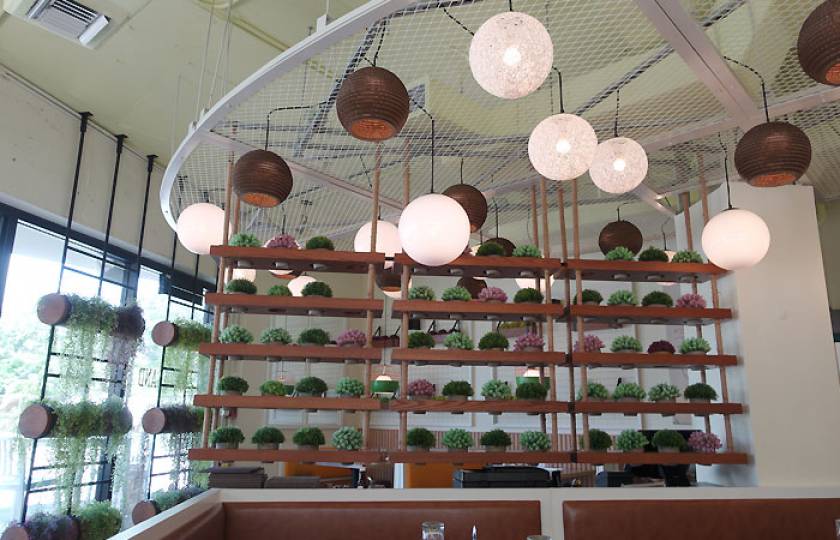 While we waited for our food, I noticed that Farah checked on the other guests often, happily making conversation and asking questions with her dynamite smile. Since she seemed to enjoy the aspects of her job so much, I asked her what drew her to serving. "I have a passion for food and service. I love it, so I'm doing it!" she said with a laugh. Making people feel at home and comfortable is one of her great joys, and she loves to be around lots of people. Plus getting to meet so many new and different people at the restaurant is a big perk.
When it comes to the menu at Boggy Sand, you will be spoiled for choice. They offer breakfast, lunch, and dinner, as well as daily specials featuring extra Caribbean flair. Farah said her personal favorite dish is the jerk chicken, which she says is little spicy, but not overwhelming. Jerk chicken made its way to Cayman from Jamaica, so it also serves as a reminder of her home.
If you're looking to really shake up your next meal, Farah recommends the turtle stew, an authentic Cayman dish, adding "you have to be adventurous!" when you're choosing your vacation eats. My personal recommendation is to start off with some spinach dip, which is served with fantastically seasoned sweet potato chips, and then check out their pizza menu. I had the margherita and I still dream of it now that I'm home—there's no skimping on basil at Boggy Sand!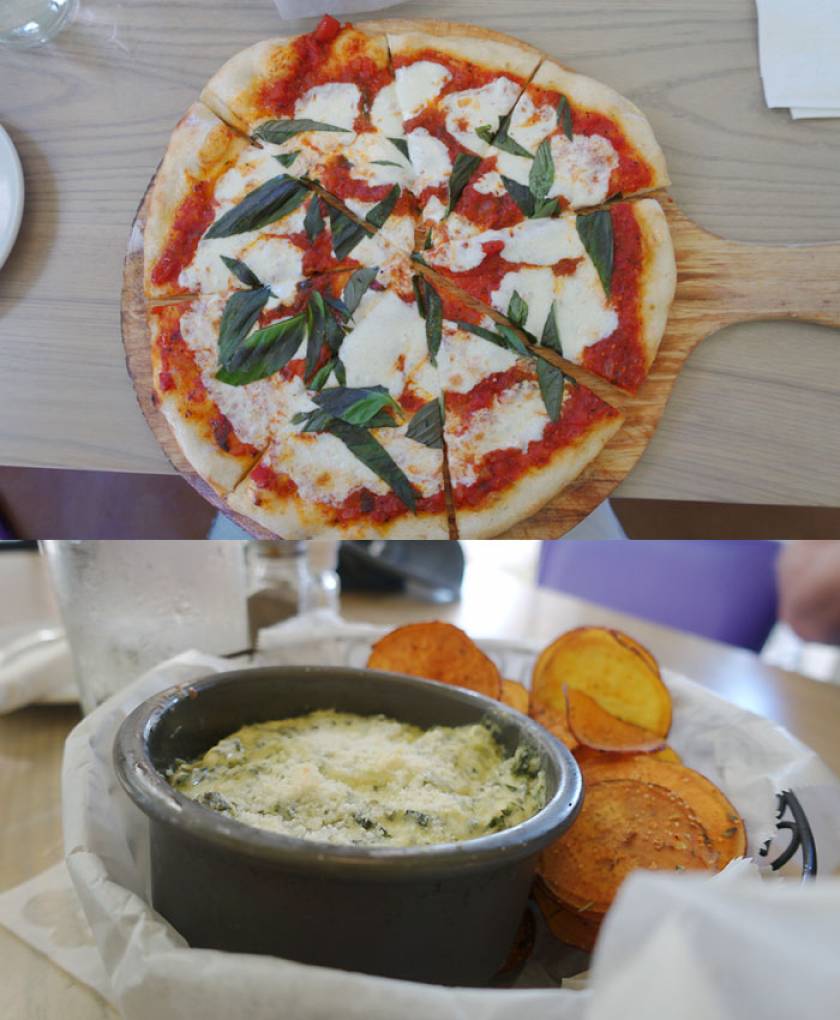 Farah made us feel so welcome and taken care of during our visit that we didn't want to leave! Though Caymankindess radiates from all around the island, Farah's warmth and cheer was above and beyond. Next time you visit CCC, take the short trip down the road to Boggy Sands for breakfast, lunch, or dinner—or maybe even all three! Be sure to say hello to Farah and ask for her menu recommendations for the day.