Exploring the Shops, Restaurants and Townscape of Camana Bay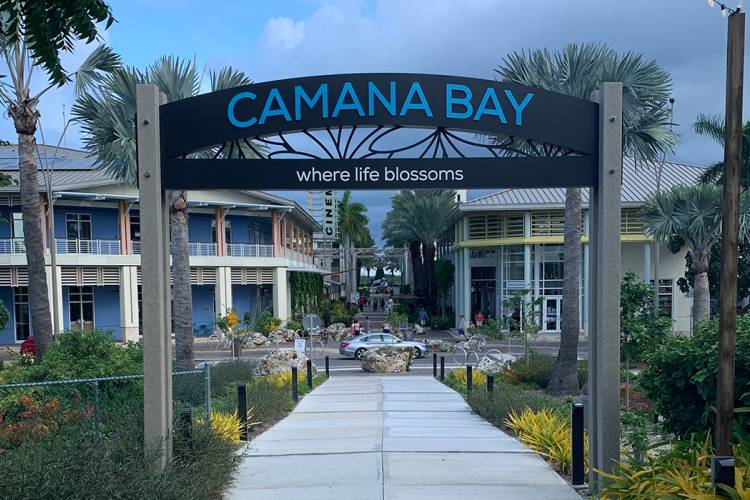 Camana Bay is a modern, walkable community with lots of shops, restaurants, recreational areas and even some residential opportunities. The newly developed island town (on the west side of Grand Cayman island near Seven Mile Beach) has been in the works for approximately 8 years and shows no signs of slowing down.
The beautiful Caribbean inspired architecture and urban townscape are worth a visit alone. The commercial corridors are decorated with multi-color lighting, lavish island landscaping, welcoming patios and courtyards, benches and water features. My favorite features, though, are the canvas tarps that are artistically stretched above the community in many shapes and colors and the exquisite main corridor that ends at the mouth of the bay.
When you visit the community you should come hungry and allow time for a meal, shopping and exploring. First, I suggest walking down the main corridor and appreciating the street view, then you'll want to make the 75-foot climb to the top of the seriously amazing Observation Tower. The views of Camana Bay and beyond are incredible, but the climb up is just as impressive as there is a mosaic mural (one of the largest of its kind in the world) that covers one of the walls for the entire climb up. If stairs aren't your thing, they also have an elevator that stops at each floor so that you can still enjoy the mosaic on the way up.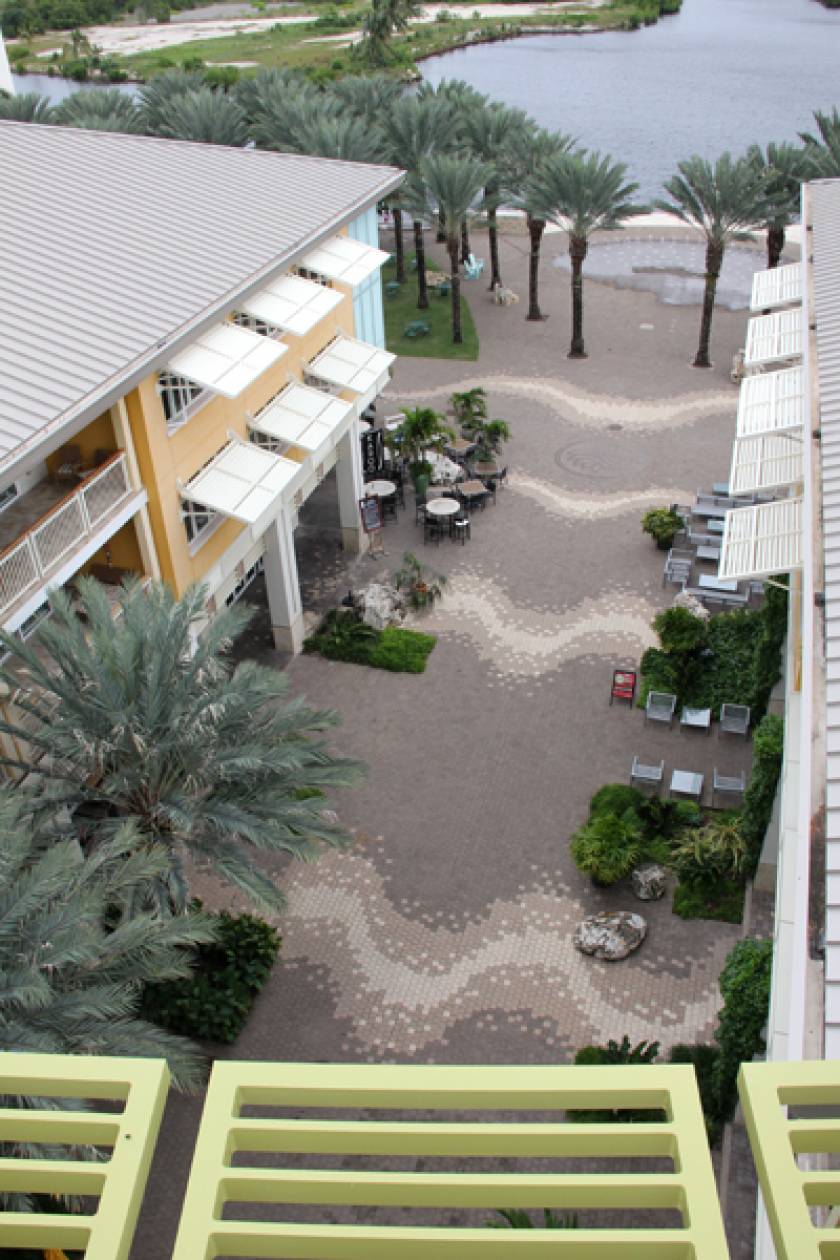 After a climb like that, it's time to reward yourself by indulging in some delicious cuisine. I suggest Waterfront for brunch. As its name implies it has awesome seating right on the waterfront. We went on a cheery Sunday morning and enjoyed ahhhmazing breakfast food and perfect mid-morning cocktails (extra-spicy bloody Mary and a mimosa made with grapefruit juice). Jesse's Juice Bar and Mizu are perfect lunch options. Really, the group I travel with has made several trips to Camana Bay just for Jesse's Juice Bar. They make healthy smoothies and can be conveniently accessed from one of the parking lots for quick "swing by's." Mizu has great sushi in a swanky little atmosphere.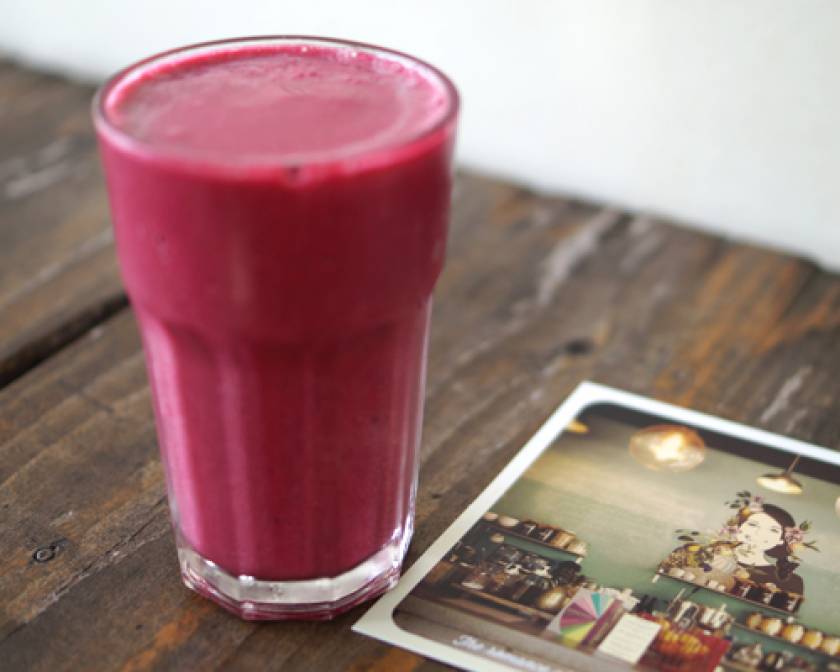 For dinner, try Karoo or Ortanique. Karoo has a Brie Burger that is to die for, but fair warning: It is huge! I also had a lemonade ginger cocktail that was made with fresh lemonade. Ortanique is also a culinary joy with desserts that are too good to be true including home made ice cream and warm bread pudding.
After you've had your fill of food you can walk it off by visiting the local retail shops or strolling through the community. There's a cool independent bookstore appropriately called, Books & Books that is great for browsing. They also have regular events including a weekly children's story time. There's also a coffee shop that is conveniently joined to the shop.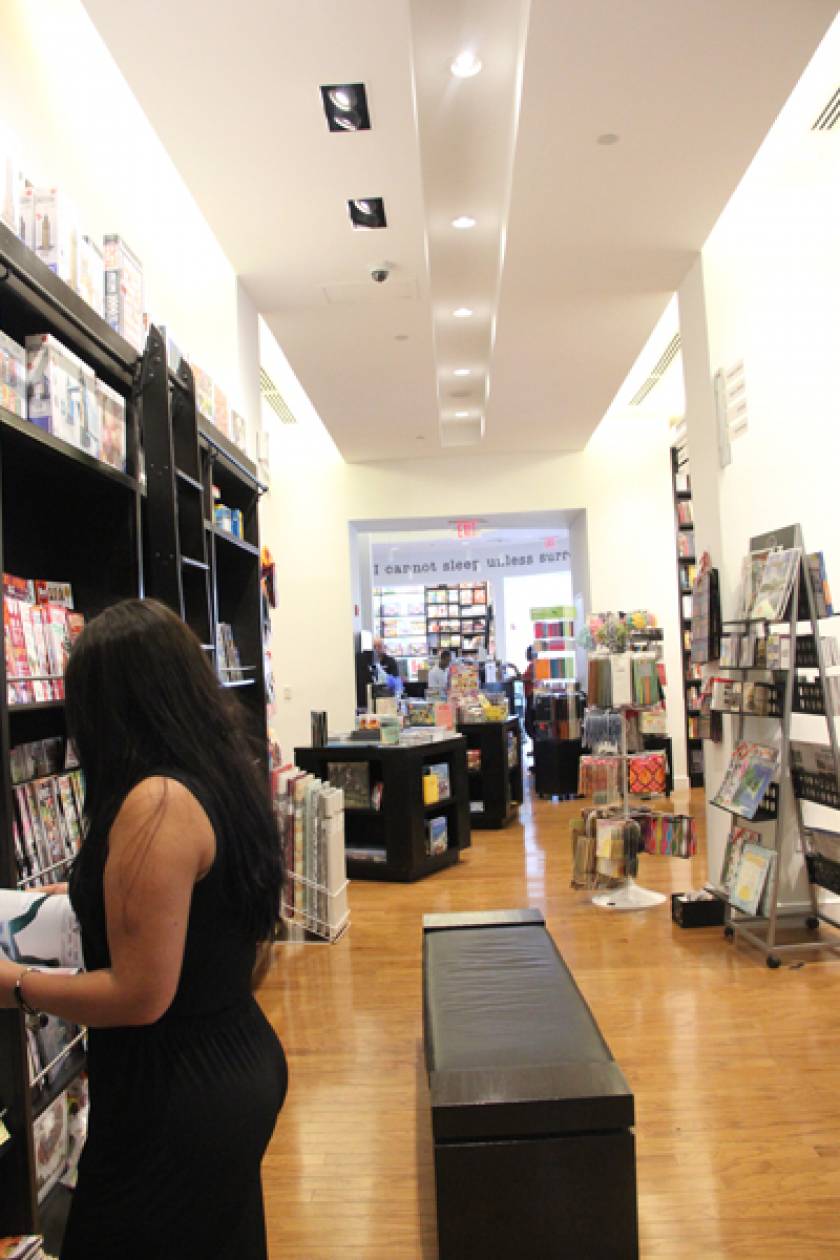 If you're in the mood for clothes shopping, there are a couple of luxury shops – NKY Collection stores for men and women and The Jean Bar with premium denim. There are also several retailers that sell swimwear and resort-wear as well as several accessory shops and jewelers.
If you're looking to chill out, there is a movie theater with regular showings as well as a multitude of special events to choose from on an ongoing basis. For example, every Wednesday night there's an event called Open Canvas where artists set up canvases and paint at will. It's fun to stroll by and see what they're creating. If you have kiddos with you, be sure to check out the water spouts which are popular play areas. With the holidays coming up you'll also want to make repeat visits to see the area transformed into one of the best-decorated locations on the island. If you'd like more information about Camana Bay, they have a lively website that's updated daily:
www.camanabay.com.