Exercising at World Gym while Vacationing in Grand Cayman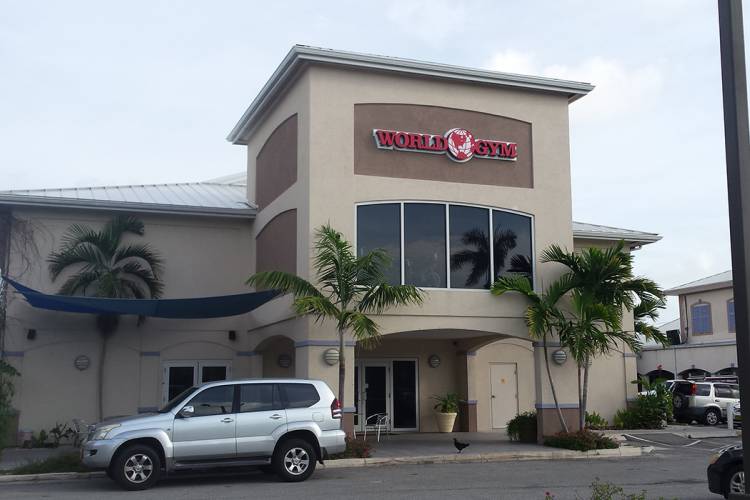 Grand Cayman is one of the most relaxing, enjoyable places you can visit, but taking a vacation here doesn't mean your daily workout routine has to be put on hold.
In fact, part of my travel planning includes scoping out all of the local gym options, so that I can continue to get in energy-boosting workouts.
Prior to my first trip to Christopher Columbus Condos in Grand Cayman, I did a quick search for local gyms and weight rooms. I found several options which included an Anytime Fitness, Life Extension Sports and Fitness, and a World Gym.
As a powerlifting hobbyist training for my local gym's 1,250lb. club, I chose to go with the World Gym, a sister gym of the famous Gold's Gym – a gym known for major strength building. My friend Chris, who was traveling with me, didn't want to miss a workout either, so he joined me at World Gym.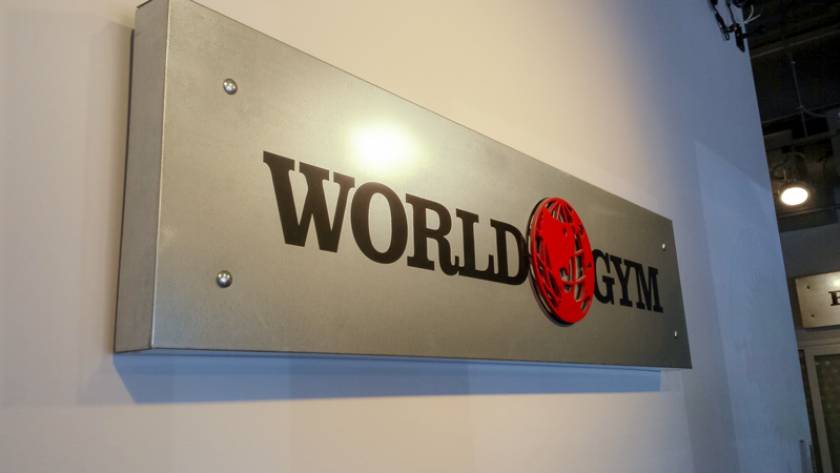 I knew I made the right choice when I heard the hard rock pounding from the speakers as soon as I walked in. As I bought my day pass, I noticed the music switched to an upbeat techno track, and I decided to stow the earbuds for the day.
This place was rocking, and I couldn't help but get pumped up.
As I walked into the primary, first-floor weight room, it was apparent: this was a place for serious bodybuilders and CrossFitters alike.
The personal trainers looked as though they lived and breathed fitness every day and everyone in the gym was hard at work. It's hard to explain, but this gym had a contagious and exciting vibe to it that just makes you want to work out.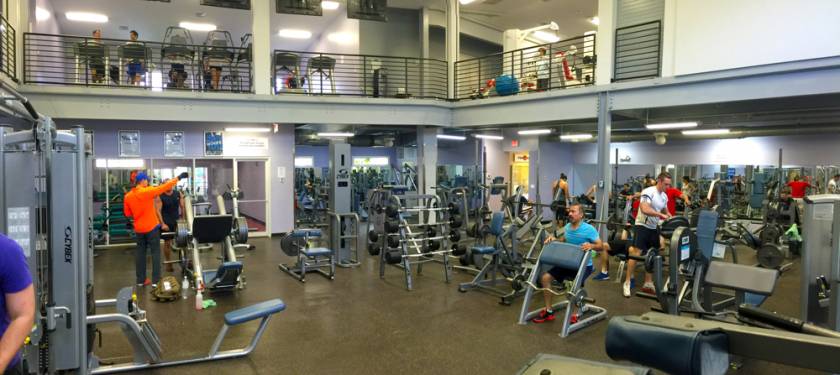 I made my way over to the squat rack to start on my routine. The equipment was in great shape, but I could tell that it had seen some hard, heavy days. I wanted to make sure I lived up to the "Gold Standard" so I racked on some heavy weight and went to work while Chris explored the various rooms and levels of the gym.
Later, Chris and I met at the bench press to crank out some reps together. As I laid on the bench, I noticed that the gym seemed to go on for ages in every direction.
There was an outdoor CrossFit arena and an upstairs level as well. Chris and I checked out the CrossFit area, "CrossFit Muscle Beach", and decided it looked far too serious for us, but if CrossFit is your game, this is the place to be.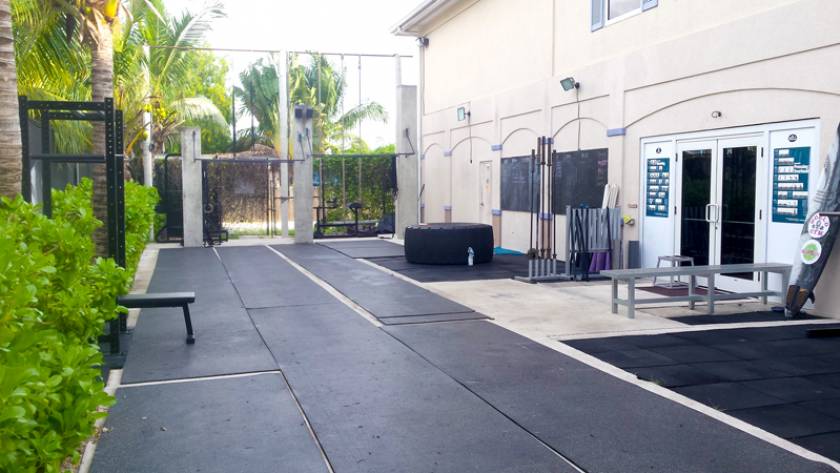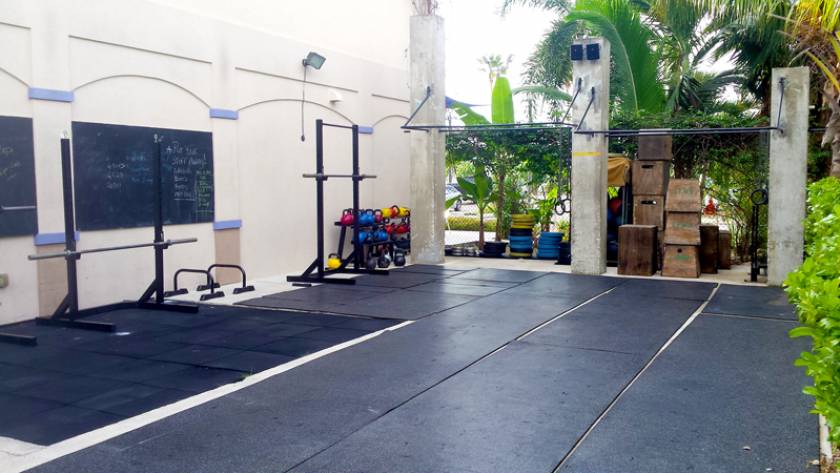 Next, we visited the upstairs where we found cardio equipment of all kinds and even more weight machines. While walking on the treadmills, I thought it was really neat that I had a bird's eye view of the lower level.
If you enjoy people watching or learning new workout techniques, you can see dedicated people doing some pretty challenging workouts from up there. They also had plenty of big screens, so you can watch the news or a TV show while you exercise, too.
After Chris and I finished our cool down on the treadmills, we made our way back to the lobby where we met Herman, the owner of the Barbell Cafe.
The Barbell Cafe is located inside World Gym and offers the most nutritious (and absolutely delicious) juice creations on Grand Cayman. All of the recipes have been personally crafted by Herman himself and are the result of years of research and study.
You can read all about Herman and his wonderful concoctions here.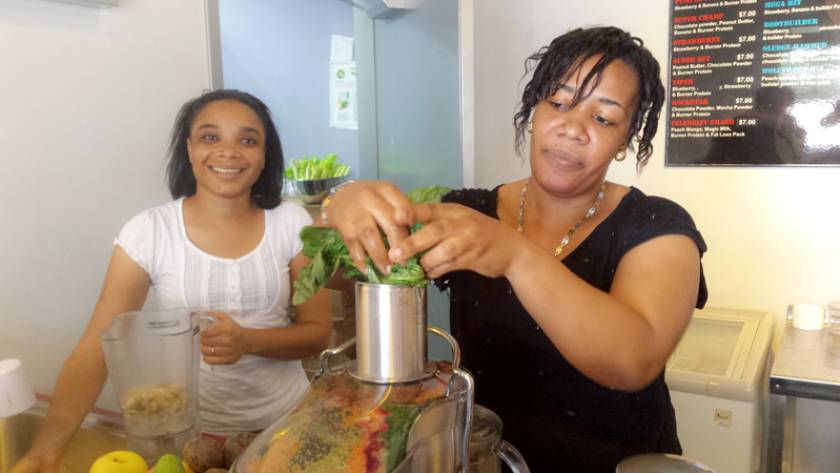 We decided right then that we had to come back each day of our trip, if not for a lift, definitely for a protein-packed smoothie.
So, whether you've just started a workout routine or have been working out faithfully for years just know that there are plenty of great options on the island to stay healthy while you're visiting. It's also really cool to have the opportunity to do something more "everyday" and local to get a feel for what life is really like on the island.