Christmas Dinner Cayman Style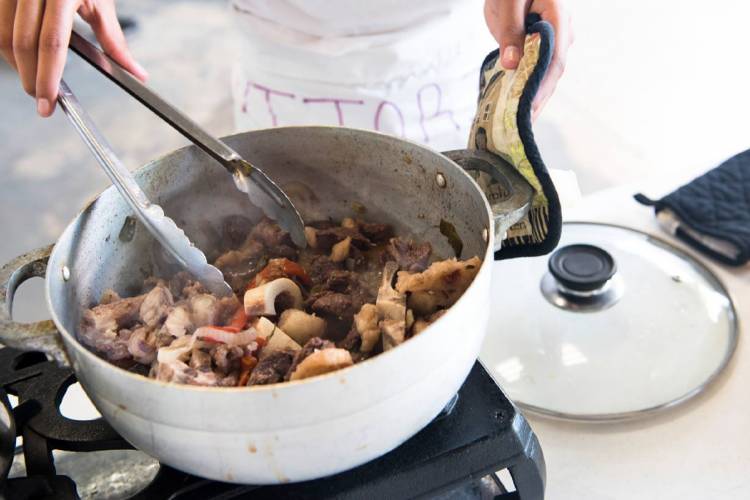 The holidays are a big deal on the Cayman Islands full of Christmas bus tours, big family gatherings, delicious meals, and a lot of fun. Caymanians spend months preparing for Christmas (and sometimes even months preparing dishes for the big day—Christmas Cake we're looking at you). It's truly a magical time of year, but if you aren't able to celebrate in Grand Cayman, don't worry—we've gathered up some traditional Caymanian recipes that will give you a little taste of Cayman while at home.
Main Course
Cayman Style Beef
One of the best ways to bring Cayman to your Christmas dinner is with Cayman Style Beef. This tradition holds a special place in Cayman culture, reminding us of a time beef and other foods weren't easily accessible on island. Each family had their own recipe, adding different ingredients that fit their tastes. Even today, the beef takes all day to cook.
Making Cayman Style Beef takes patience, so if you're up for the challenge, follow this recipe and don't be afraid to add your own ingredients too!
Cayman Fish Rundown
Traditionally, Caymanians had little choice but to get most of their food from the sea. A popular dish was fish rundown. Rundown, a thick stew or sauce, has been popular on the island for a very long time but is most commonly referred to in tradition as Fish Stew or Fish Dinner. This simple yet hearty meal could be made in large batches and, again, could have a variety of ingredients based on available fish and preferred spices. Typically, the meal includes the gravy or sauce, fish, and starchy dumplings.
If you're wanting to celebrate the holidays with a truly beachy flavor, try Fish Rundown for your Caymanian Christmas meal.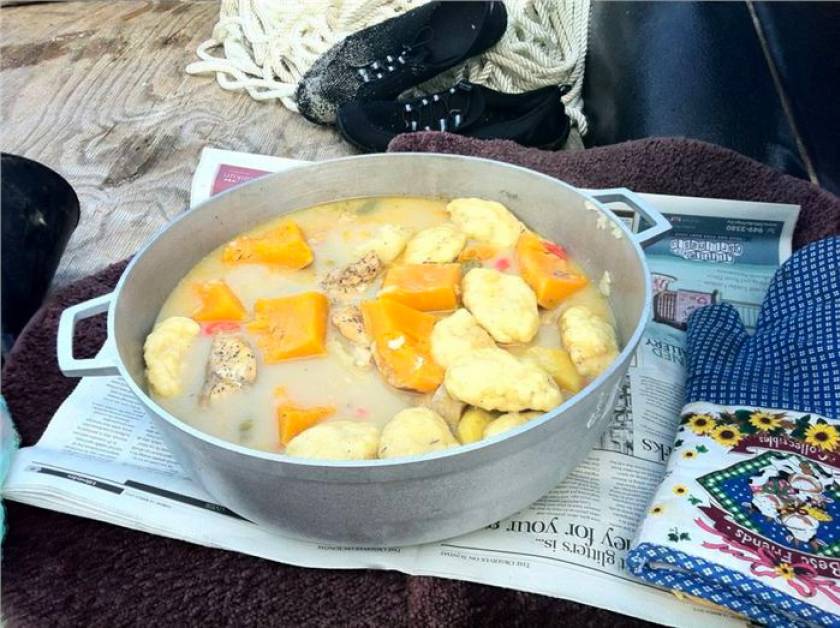 Photo of Fish Rundown courtesy of National Trust.
Sides
Rice and Peas
Don't let the name scare you away. Caymanian "rice and peas" are actually just a special twist on black beans and rice. Made with coconut milk, this side dish has a taste of the Caribbean you won't find in other versions of rice and beans. It makes the perfect side for your holiday supper.
Cayman Style Potato Salad
Just like in the states, potato salad is a staple at Cayman events. Potato salad is served at Easter, casual weekend get-togethers, and, of course, Christmas. Cayman potato salad is similar to potato salad made in the states, but a distinct difference on the ingredient list are beets which add unique flavor and color.
Dessert
Macaroni Pudding
I know what you're thinking: "macaroni for dessert?" It sounds crazy, but Macaroni Pudding is one of Cayman's most popular desserts. Much like bread pudding, this pudding meal combines a delicious combination of sweet spices, raisins, and, yes, elbow macaroni. Trust us when we say it tastes great!
Christmas Cake
Christmas cake reportedly originated in England and eventually made its way to the Cayman Islands where it has remained a popular holiday staple. Comparable to a fruit cake, this dessert includes a variety of fruits, spices, and, of course, rum. Christmas cake can take anywhere from 48 hours to a year to prepare and is very customizable. Every family has a different way of making their Christmas Cake and the tradition is taken seriously. We found this basic recipe for you to follow and modify as you wish.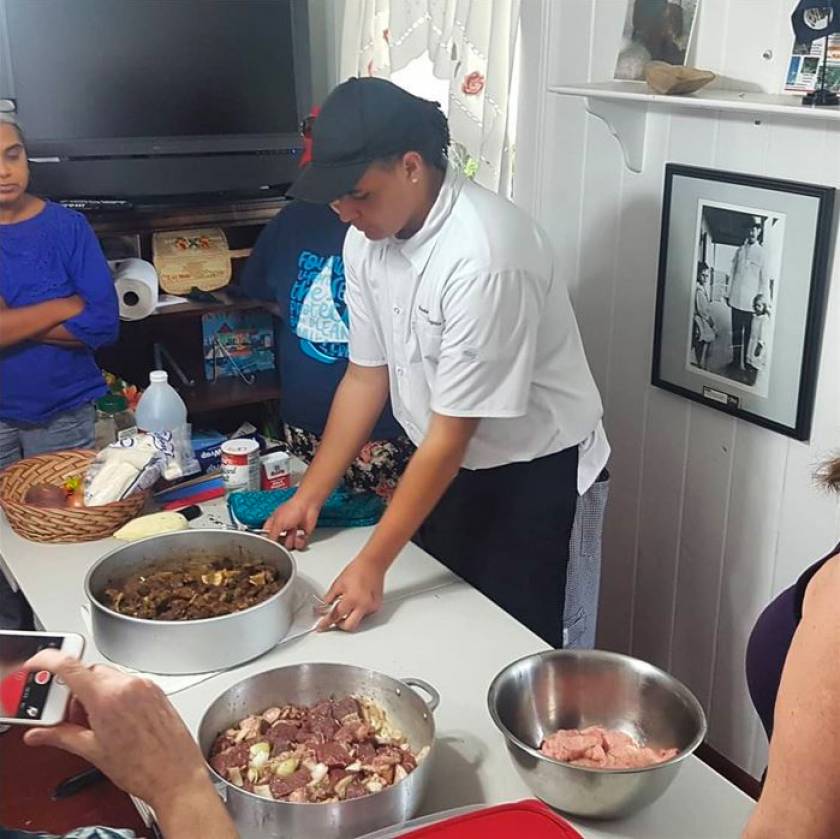 If you're interested in learning more about Caymanian style cooking, check out one of the National Trust's Traditional Cooking classes next time you're on island.
Caymanians love the holidays, and love sharing these traditions with others. By incorporating some of these traditional dishes into your holiday celebration, you can have a little bit of the islands in your own home.
If this taste of Cayman wanting more, then call Lisa or Josephine in our office at 345-945-4354 to book your stay with us in Cayman or you can book right now online.
Thank you to the National Trust for allowing us to use their photos in this article. If you're interested in learning more about the National Trust and their Traditional Cooking Classes, visit their website.