Cayman is for the KIDS!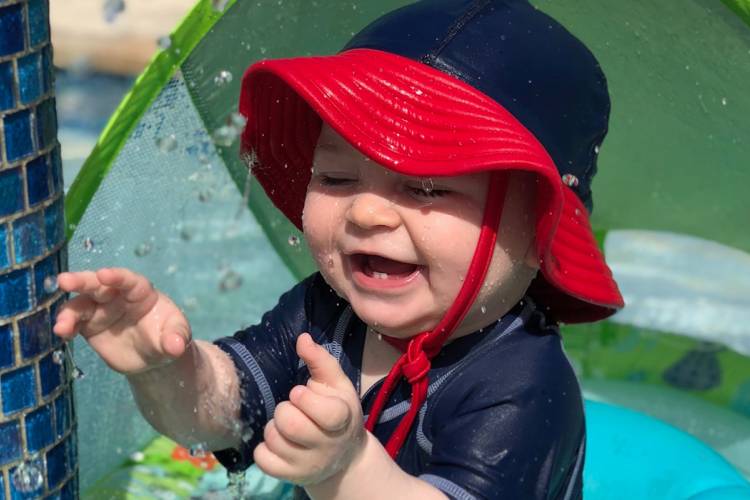 I think it's fair to say that most adults who get even a small glimpse of Cayman's magnificent views and vast ocean want to immediately book their next vacation here.
The big question: is it a good destination for both the adults AND the kids? You better believe it.
If you need more convincing than just me saying so, (I'm not sure why you would ;)) here are 5 reasons your kids will love vacationing in Cayman just as much as you.
1. Christopher Columbus Condos Kiddie Pool
Let's start real close to home, shall we? With our zero-entry kiddie pool even your littlest ones can take a safe dip in the water. The small pool is conveniently located between the gazebo and larger pool, not to mention in a prime location right next to the toy chest we like to keep stocked for our pint-sized friends.
2. Cayman Turtle Centre
If the kids in your family love animals, the Cayman Turtle Centre is a must-visit attraction! This centre is both entertaining as well as informative with the Education Centre teaching about turtles and their history in Grand Cayman. Even better, if you happen to visit during breeding season (May-October) you just might witness a new hatchling coming up through the sand of their incubation boxes!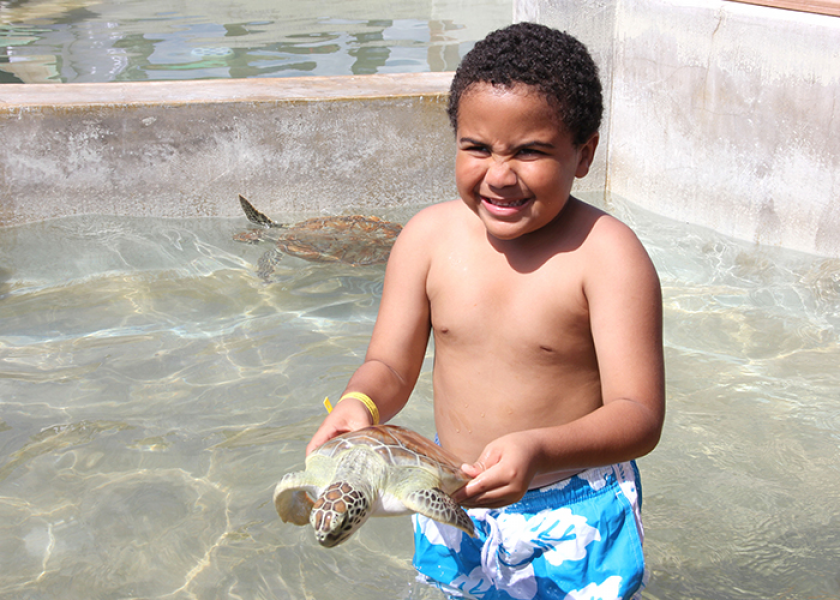 Of course, the most popular experience for kids at the Turtle Centre is the Touch Tank Wading Pools. In these special pools, your kids can get in the shallow tank with the turtles and briefly pick them up! Talk about a perfect photo opp.
3. Atlantis Submarine Dive
Most activities in Cayman will include water for obvious reasons, and although this example is no exception, you will stay completely dry! Speaking from personal experience, the Atlantis Submarine Dive is a great way to explore all the mystery and beauty that lives underwater. The Atlantis tour is also a great alternative to scuba diving if you have children that are too young or apprehensive. The submarine is pressurized so there is no discomfort and the crew follows a list of safety procedures. Submarine dives are also offered both day and night.
Read more about Atlantis Submarines Tours
4. ​Stingray City
Don't let the name scare you. These Stingrays are incredibly friendly and love visitors. Especially visitors that bring food! Arguably the most popular attraction on the island, Stingray City is a one-of-a-kind way for you and your kids to get up close with Stingrays in their natural habitat. You can reach down to pet their soft skin as they swim by and feed them. Many catamaran tours visit Stingray City and take your picture with one of the local stingrays!
5. Paddle boarding
Another activity that can be enjoyed on the CCC beachfront is Stand Up paddle boarding, a.k.a SUP. This activity could take a little trial and error for those who struggle with staying balanced, but still provides a ton of fun. Many SUP rentals in Grand Cayman will also deliver the boards to Christopher Columbus and pick them up when you're done.
If you imagined your kids taking part in any or all of these island activities then your family vacation planning is already halfway complete. Oh, and if you need a place to stay we've got you covered there too!