Botanic Park's John Lawrus Encourages Us to Take a Break and Enjoy Nature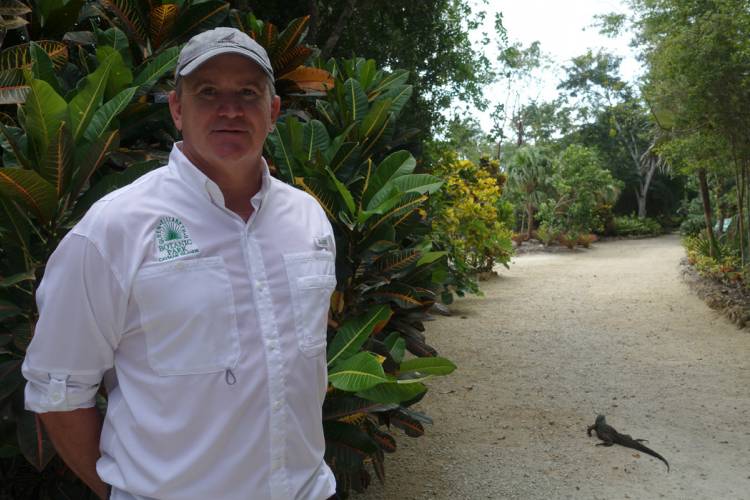 Queen Elizabeth II Botanic Park, located on the island's north side, combines two of our very favorite things about Cayman—incredible natural beauty and rich history! John Lawrus is the General Manager of Botanic Park, and we recently had the honor of taking a tour of this incredible park with him.
John shared with us that Botanic Park, owned jointly by the Cayman Islands Government and The National Trust, is celebrating its 25th anniversary this year. The park was opened by its namesake, Queen Elizabeth herself, in 1994. (John had the honor of meeting the Queen at the 2008 Chelsea Flower Show, where the park took home a Silver Medal!) When it first opened, the only completed attraction was the Woodland Trail. Since then, the park has grown by leaps and bounds, encompassing 65 acres in total and boasting beautiful features like the Floral Colour Garden, the fascinating Heritage Garden, and award-winning orchids, plus it's home to the Blue Iguana Recovery Program through the National Trust. You can even spot some blues roaming throughout the park!
Originally from Canada, John moved to Cayman around 18 years ago to work in Botanic Park. He's always had a passion for plants since childhood. Though he initially studied finance in school, the pull towards working with nature proved stronger than the pull towards numbers. He went back to school, attending the Niagara Parks Commission School of Horticulture, which is one of the most highly regarded educational tracks in the horticulture field. The coursework was intense, and John said that the students even had room inspections! But he knew the program provided unparalleled job opportunities in the field, so it was all worth it. After graduating, John worked at the UBC Botanical Garden in Vancouver before seeing a job opening in Cayman. From there, he's worked his way up from Garden Supervisor to Deputy General Manager to his current position as General Manager today.
John's passion for preservation and his enthusiasm for the calming power of nature is contagious. As a bit of an "indoor girl" myself, I'm not usually drawn to learning about plant life on my own. But hearing John talk about the origin of certain trees, flowers, and uses for medicinal plants made me realize I've been missing out. I really enjoyed learning about which herbs can be used in teas to help with various ailments. John also told us the story of a particular tree that was knocked over by hurricane winds. The tree was able to withstand the damage and has continued growing, just in a new direction.
My personal favorite part of the park was the Heritage Garden, which pays homage to native plants that have played a huge role in Cayman's history. (It's also the winner of the Silver Medal from the 2008 Chelsea Flower Show in London!) In addition to highlighting important species like the Silver Thatch Palm, it also includes fruit trees, a medicinal garden, plus an original Caymanian house, owned by the Rankine family circa 1900. John told us that eight members of the Rankine family lived in the cozy iron-wood home—it's a little hard to imagine today! Instead of having a lawn with grass, the home was surrounded by a sand yard, which has been replicated down to the white conch shells lining the pathway to the front door. There's even a "caboose" kitchen, which is separate from the main house.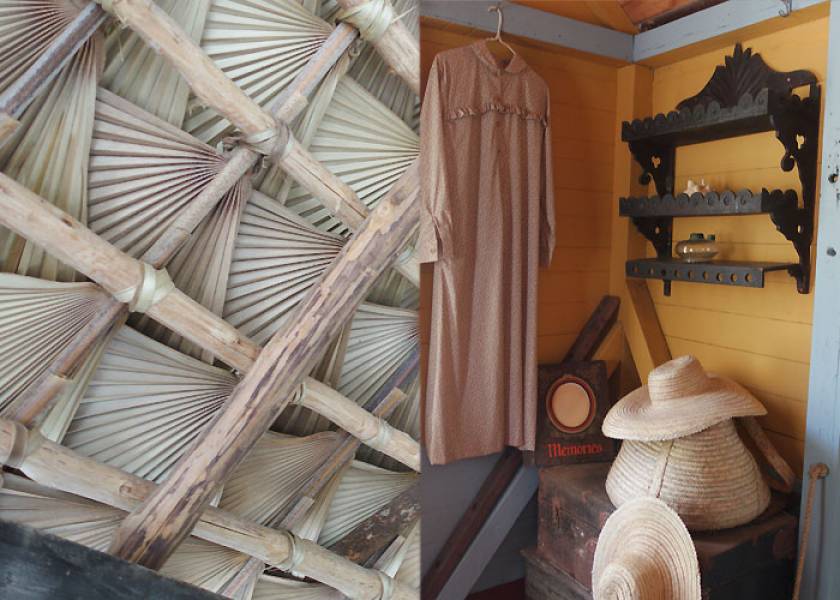 As we walked through the park, John shared his favorite aspects of his job—getting to spend time in nature and the ability to provide a beautiful place for others to come and enjoy. He loves being able to work in a place that provides peace and relaxation for others. John says he especially loves the diversity of plant life in the park— beautifully landscaped areas located next to spots with a more "rugged" feel where the plants grow a little more freely.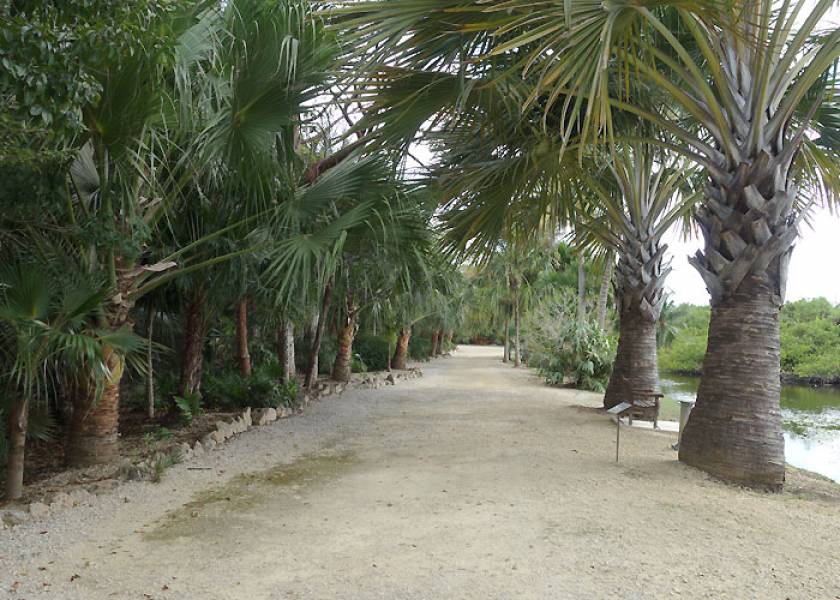 John is also incredibly proud of the work being done on the new Children's Garden within the park. With much-appreciated support from all the Rotary Clubs across the island, construction on phase one began in December 2018, and the Garden Grow Zone was just recently completed. Once it's finished, the Children's Garden will include awesome features like a sensory garden, splash pad, maze, observation tower, and more. As a father to a young daughter, John said he was very excited to help provide a place where kids can be kids—to play in the dirt, get a little sweaty, and just enjoy spending time outside. He said the design for the park kept children of all personalities in mind—from those who prefer to run around and crawl through tunnels to those who would rather take in their surroundings a little more quietly from a comfy seat. (If you're interested in keeping up with the Children's Park, follow Botanic Park on Facebook for more info!).
When he isn't taking care of the park, John enjoys spending time with his wife and daughter. He likes to relax by going fishing or spending any time around water (which, as we know, Cayman offers the best of all water-related activities!) He also lives on the north side of the island, and gave us a few hints on the best place to grab a bite in the area—he recommends Over the Edge Cafe and Kurt's Corner in Old Man Bay, which is "the truest pub on the island." He recommends even more highly that you get your lunch to-go and come eat it in the park.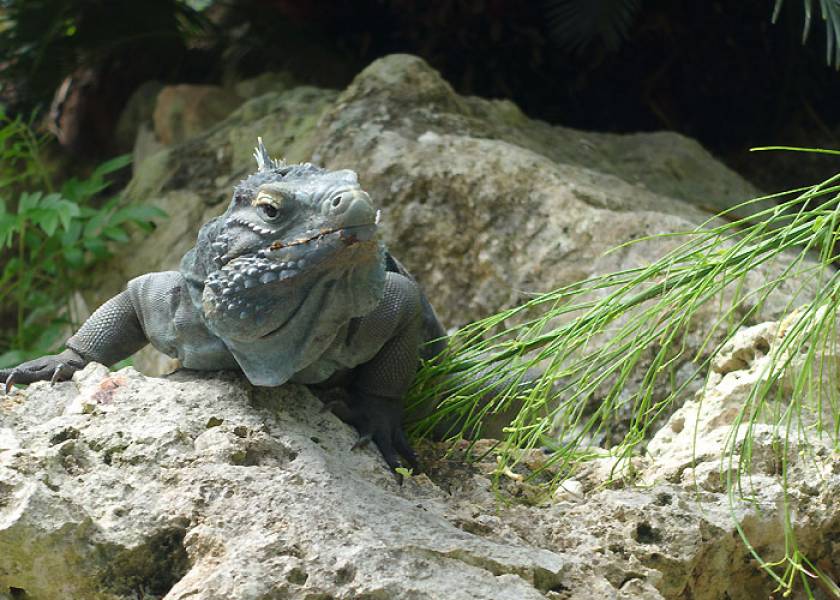 Next time you're on island, we can't recommend a visit to Botanic Park enough. John even says, it's "the most peaceful place on island," especially to take a walk, and who are we to argue with him? So pack yourself a picnic and come take it all in. And if you see John, be sure to ask him to show you his favorite plant in the park!