5 Spots to Try Out Local Cayman Dishes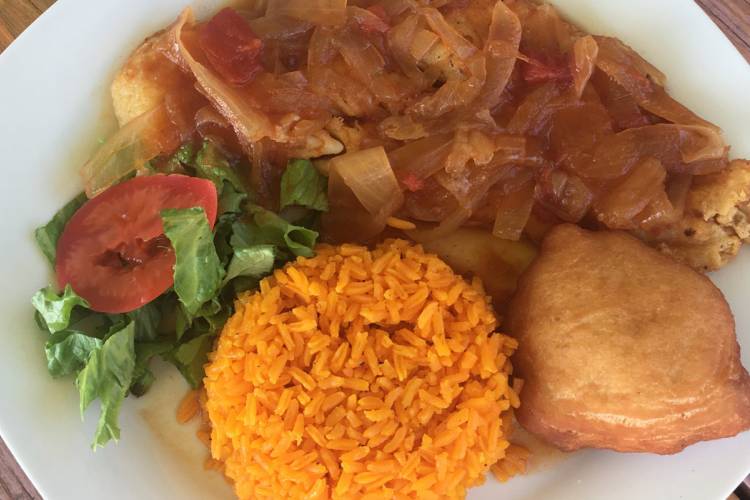 Native Cayman dishes are an outstanding combination of island cuisine meets home-style cooking—deliciousness that you have to experience. Admittedly, it took a few trips for us to discover what dishes were unique to the island and where to find them. Once you sample the local food, though, you'll find yourself craving trips to Cayman not only for it's beauty, but also for dishes you can only get on island! Here are a few places you can "taste" Cayman culture for yourself.
1. Champion House II
If you want to try local cuisine, Champion House II is a must-stop. The down-to-earth feel of the restaurant matches the seriously amazing home-style food. Sample Cayman-style fish, jerk chicken, turtle stew, conch stew, callaloo & ackee. Tip: Try several dishes by hitting up one of the daily buffets or best of all the Sunday brunch!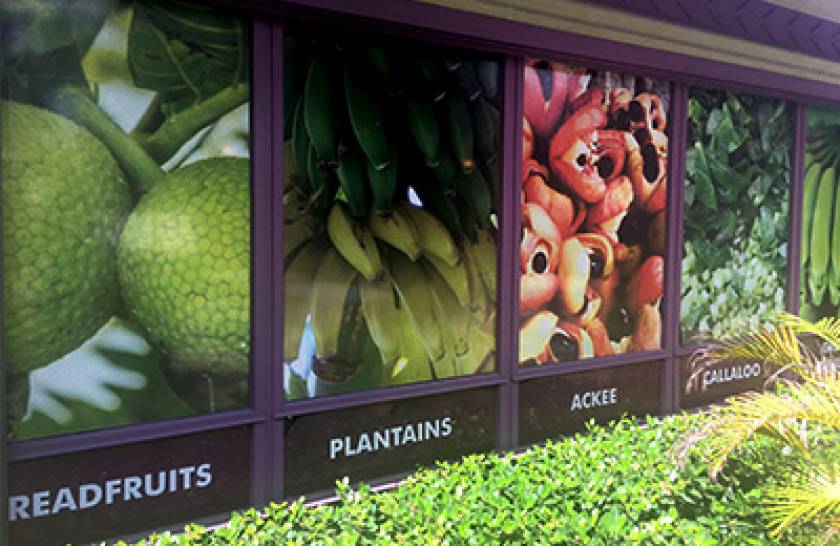 2. Rankin's Jerk Centre
Grab some of the best jerk chicken on island at Rankin's Jerk Centre. Offering takeout and located in Bodden Town, this is the perfect pit stop for lunch or dinner on your way to or from the East End. It's also crazy affordable. Probably the least we've spent on a meal in Cayman!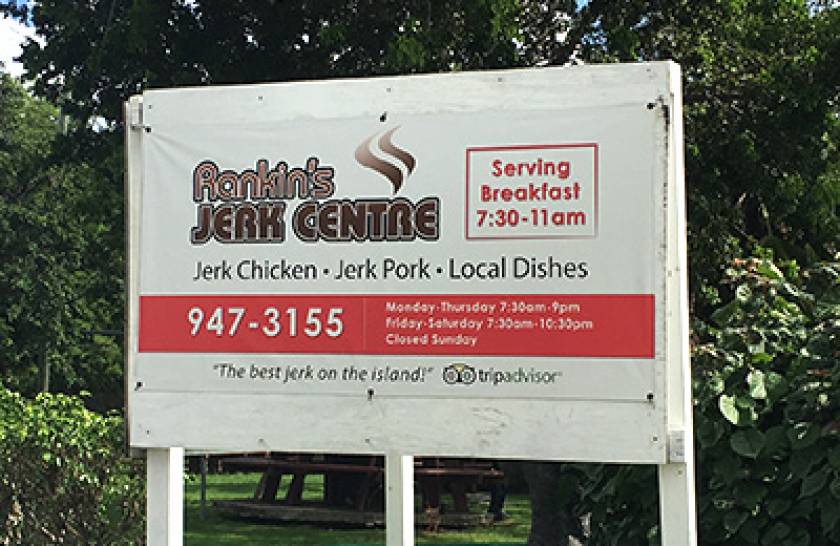 3. Vivine's Kitchen
Vivine's Kitchen is an island staple located on the East End. It's off the beaten path and as local as you can get, serving dishes such as salt beef & beans and Cayman-style fish. Enjoy dining in the tiny, unassuming interior or sit at a picnic table outside overlooking the sea. Hop on one of two resident hammocks after you chow down. Tip: It's cash only, so come prepared.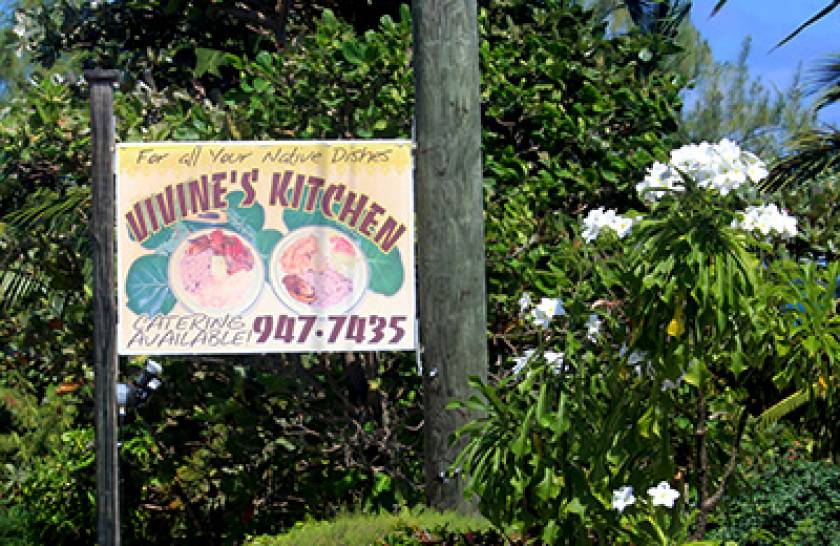 4. Heritage Kitchen
Boasting "All Local Food," Heritage Kitchen is a great place for native seafood dishes and a chill island vibe. The Cayman-Style Grouper is absolutely delicious. So delicious, we went back twice in one trip for it! Also, don't miss the fish tea. (Hint: It's actually soup!) P.S. Heritage Kitchen is also cash only.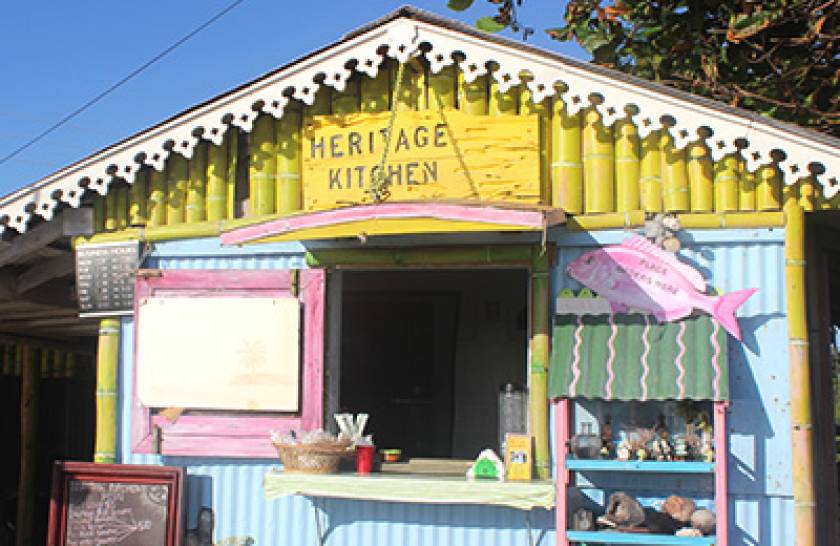 5. Over the Edge Cafe
This North side restaurant and bar is ideal if your group is split on trying local fare. Some can indulge in tasty local cuisine like Cayman Style Lobster and a variety of turtle dishes, while others can get their burger and french fry fix. All entrees come with delectable Cayman fried bread (beignet fritters).
For a huge Cayman feast, sign up for an island tour with Joe Tourist and ask him to take you by Over the Edge for the special Cayman platter you can only get on his tours. You won't regret it.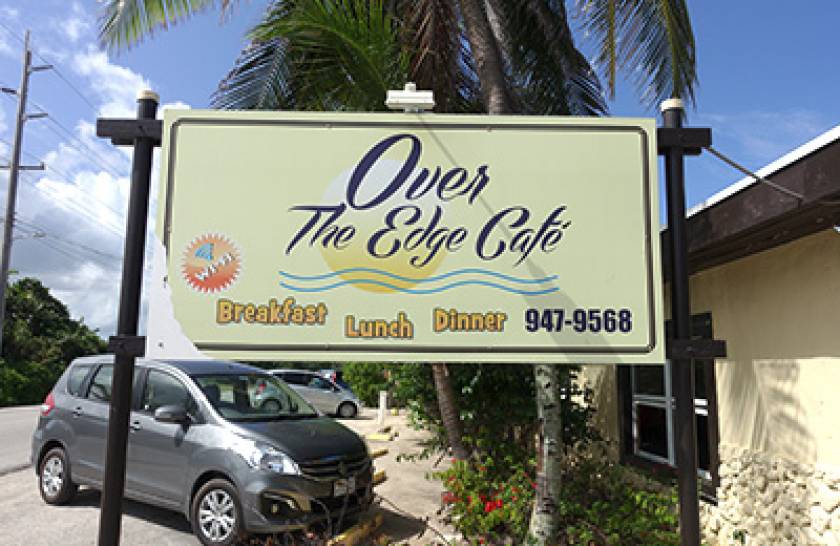 We hope you enjoy trying local dishes as these restaurants.