Encounter Authentic Cayman Life with This Local Tour Guide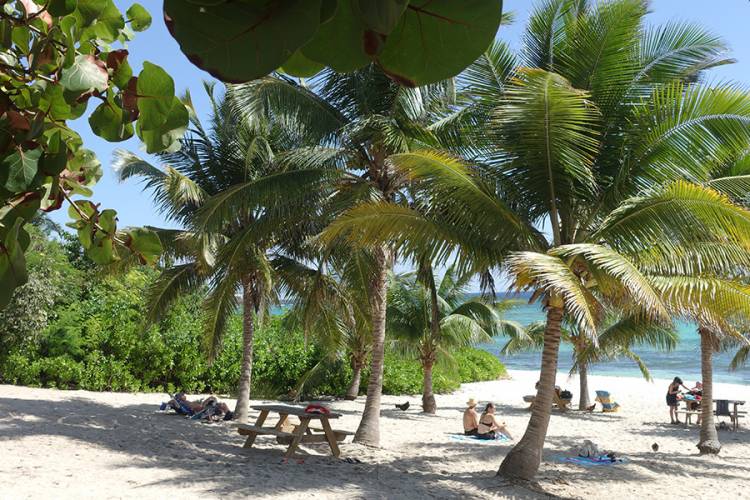 Cayman Tours with Joe Tourist are Incredible
Finding fresh guava, foraging for almonds, swimming with sea turtles, watching locals slap down dominoes, sipping a 7 Mile Wheat beer… the amount of firsts you'll experience on a tour with Joe Tourist is incredible.
If you're looking to see a different side of Cayman, Gilbert Nicoletta with Joe Tourist will plan an unforgettable day just for you. He customizes all of his tours for individual guests, and after experiencing his All Island Tour on our last trip to Cayman, my husband and I are believers. We can't wait to schedule another tour with Gil.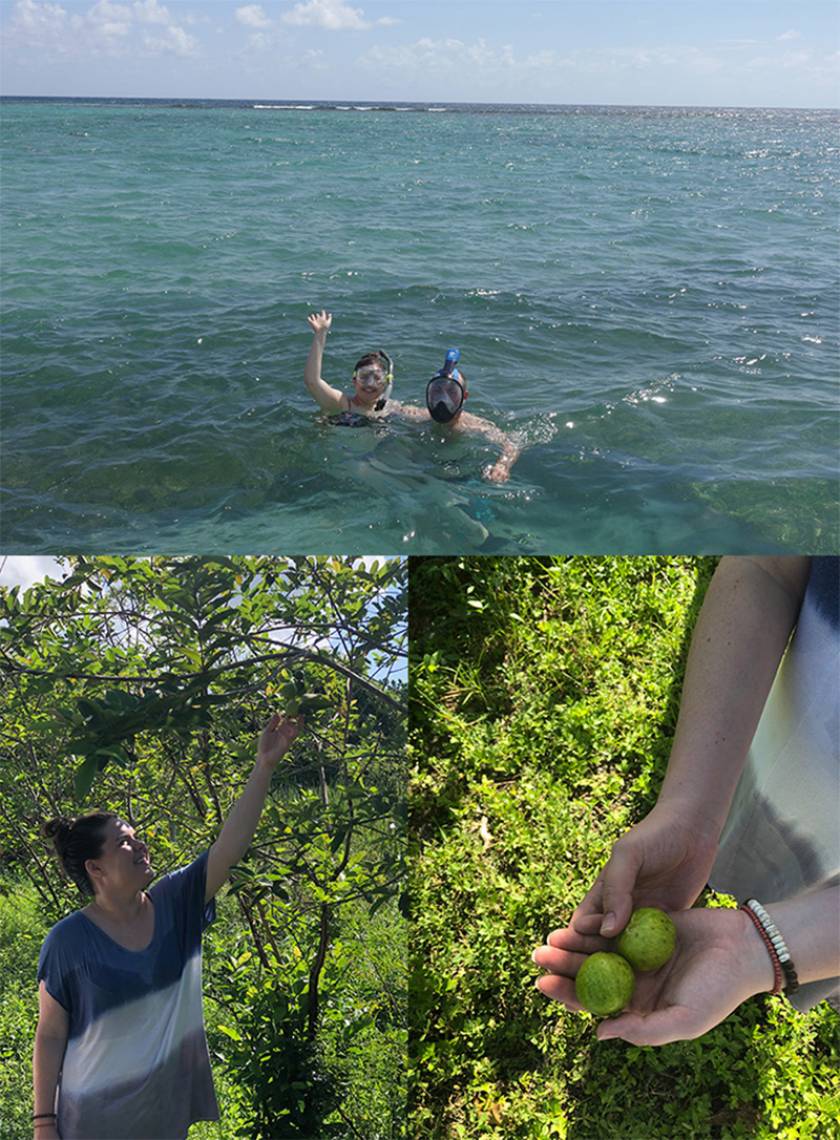 Bountiful Beginnings and Swimming with Sea Turtles
The adventure started as soon as he picked us up at Christopher Columbus Condos. He greeted us with fresh yellow sapote from his yard and some herbs to taste. To loosen us up for the day, he took us by the rum distillery for a tasting. I joked that I hadn't had breakfast and needed some sustenance, so Gil took us by a local food truck for some Caribbean meat pies after the distillery.
Drives between stops were fascinating as Gil told us story after story about about the social, economic, and environmental history of the Cayman Islands. Some stories were personal, others general culture, and still others hilarious tall tales. He explained why so many youth go into banking, how locals refer to time as Before-Ivan and After-Ivan, reminisced on raising Pigeons (if you had one with a "top-knot," you were the bomb), and so much more. Learning more about our home-away-from-home deepened the bond I have with this little Caribbean island. It will add to your love for Cayman too.
Jumping off the dock at Spotts Bay, we had the majestic opportunity to swim alongside several sea turtles. In the parking lot, Gil told us how the famous house-shaped graves of Cayman used to have wood pieces in the center with details engraved, but over the years the wood weathered away. He also spotted an almond tree and showed my husband, Brandon, and I how to crack them open. Brandon was a natural at opening them and I got to enjoy the fruits of his labor.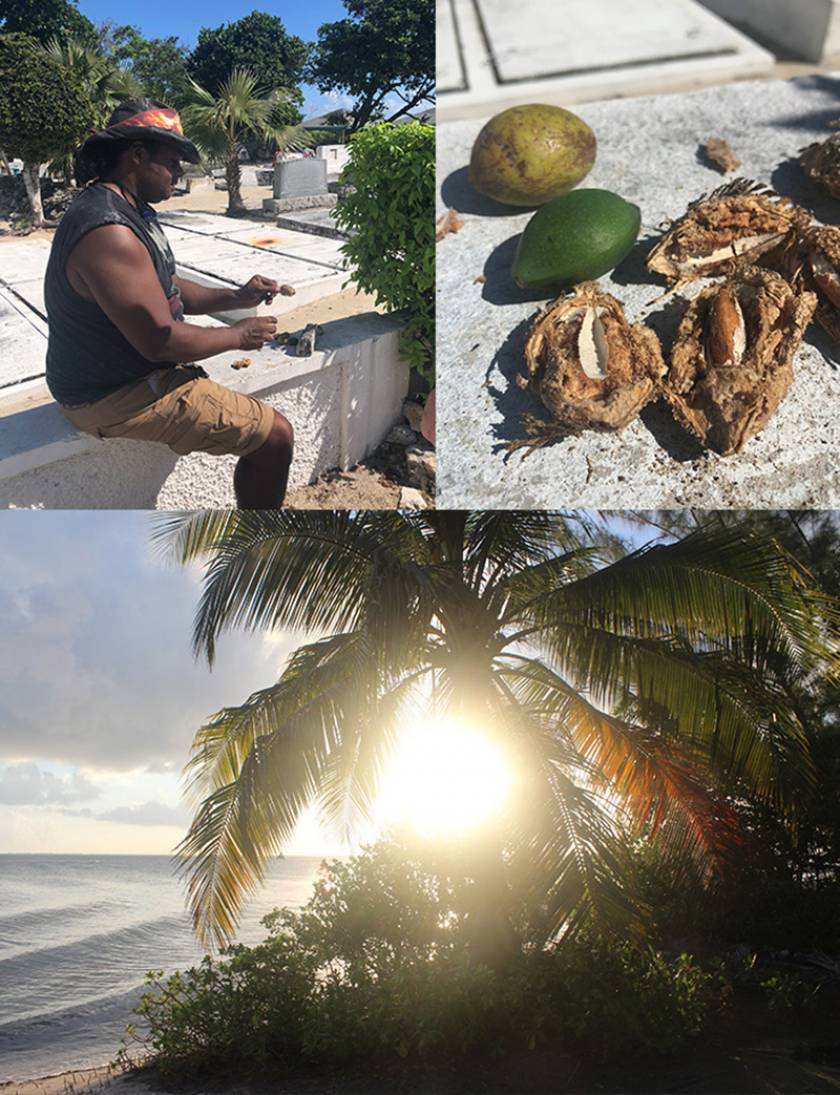 Alongside the road, Gil found fresh guava for us to pick and enjoy as an appetizer before a feast that awaited us at Over the Edge Cafe. We enjoyed turtle and Cayman style bread, mahi mahi, cracked conch, farm to table veggies and more—a taster's platter full of local dishes you can only get on Gil's tours.
With full bellies, we walked into the North Side heritage day to see what was happening. Gil introduced us to local crafters that were plaiting baskets and rope with silver thatch. One of the women working on a basket told us the craft was a tradition handed down from her grandmother to her mother to her. While we were talking, another local approached the crowd, and my eyes widened in delight. It was Shelly Miller. We met at Rum Point a couple of years ago, thus proving Cayman is a small island indeed. It was fun to get to experience that as a visitor.
We continued to Starfish Point to see the sweet 5-pointed creatures and enjoy an amazing sunset. At dusk we drove by Davinoff's Concrete Sculpture Garden and then began to slingshot around the East End.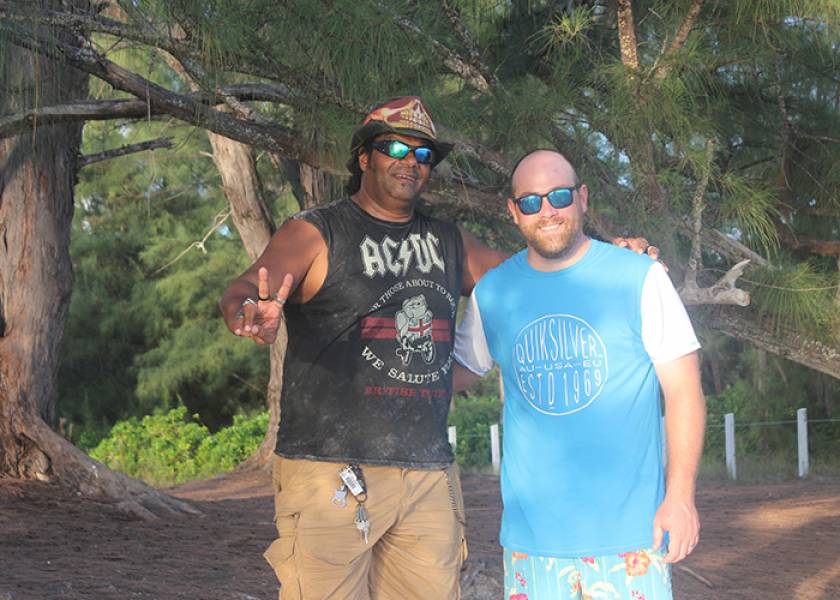 As the night settled in, Gil rolled his windows down so we could listen to some "old timers" playing dominoes at one of the East End beach shelters. He said if we heard someone slap them down that it basically meant "game over." The weather wasn't prime for the Blow Holes, but we stopped there anyways so Gil could show off the fossils in the iron shore, including one ancient crocodile.
On our way back to the condos, Gil continued to regale us with stories, my favorite being the family tradition of going crabbing after the first spring rain. He said that come May, "everybody's in the bushes" and on the side of the road looking for crabs, dreaming of baked crab-back.
Gil dropped us back off at the condos after a day filled to the brim with unforgettable stories and experiences. If you're interested in a custom island tour with Gil reach out to him on his Joe Tourist Cayman Facebook page. You won't regret it!
You can also read reviews from other adventurers over on the Joe Tourist Outdoor Adventures Trip Advisor page.