A Perfect Day in East End: Full Day Itinerary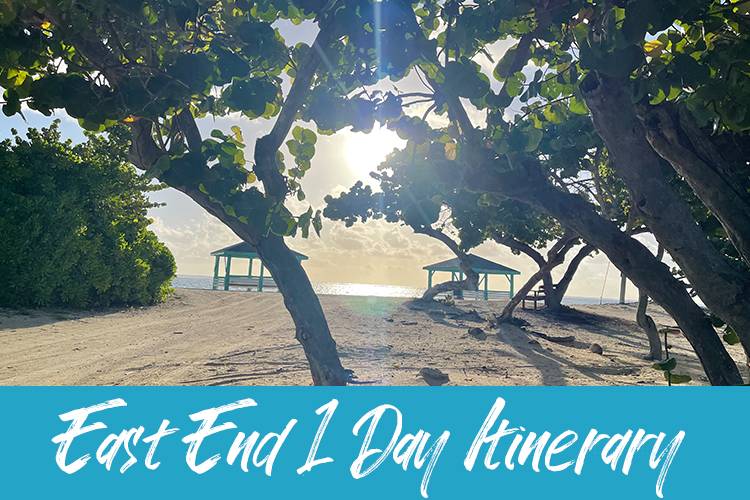 Experience the East End of Grand Cayman
The East End of Grand Cayman is quiet, inviting and full of natural wonder. Here you can feel the nostalgia and heart of the island, the way it once was everywhere and the way East Enders proudly still keep it today. Drive out to the East End and you'll enjoy slowing down with slices of solitude, tropical beauty and friendly people from all walks of life.
What you'll need
This itinerary is best suited for those renting a car. Bring your swimsuit, towel, comb and anything you'd like to use to freshen up after snorkeling. You'll also want to bring your reef-safe sunscreen and possibly a hat to protect your face from a full day of rays.
When to go
If you choose the bike ride to start your day, you'll need to do this itinerary on a Friday or Saturday. The Cayman Sunrise bike tour is only offered on Mondays, Tuesdays, Fridays and Saturdays, and the Cayman Parrot Sanctuary is closed on Mondays and Tuesdays leaving Friday and Saturday as your choices. If you decide to get a massage as your first activity then this itinerary will work Wednesday-Sunday.
Choose Your Starting Activity: Take a Bike Tour or Get a Massage
First choose whether you would like to take a bike ride and see the sights or get a massage and completely unwind. If you choose the bike ride you'll have to get up rather early, but it's well worth it. I promise. The ride starts at 7:00 a.m. on the East End, so you'll need to leave Christopher Columbus Condos no later than 5:45 a.m. Yes, you read that right. ;) If you choose the massage, you can start the day later by making a 9:00 a.m. appointment, and leaving the condos around 7:45 a.m.
Bike Tour with ECO Rides
If you've chosen to start your day with the bike ride, then you'll be touring the area with Eco Rides. They offer a Cayman Sunrise tour that we recently wrote about here. On this route you'll see East End attractions like the Wreck of the Ten Sails, Lighthouse Point, the Blow Holes and much more. It's a really neat cultural experience that's one of a kind and worth it if you can push yourself to rise early on vacation. Book your tour here.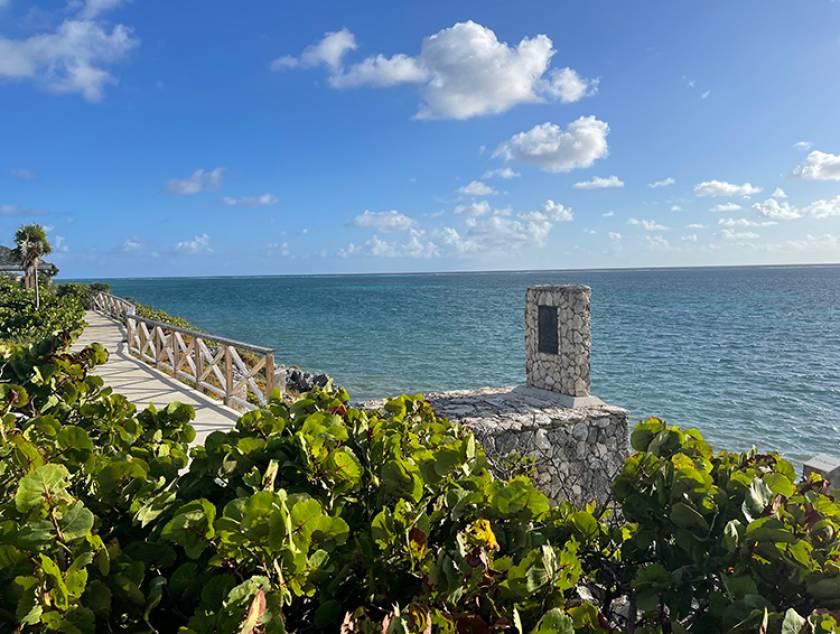 Massage at La Mer Spa
If you've chosen to get a massage, then you'll want to make a reservation ahead of time at La Mer Spa to secure your time. We suggest a 9:00 massage, so you have time to fit in the remaining activities. Reach out to them here to make a reservation.
Cayman Parrot Sanctuary
After your bike tour or massage make your way to the Cayman Parrot Sanctuary. Here you'll discover the incredible Cayman Parrot along with a plethora of other fascinating birds and a few mammals and reptiles, too. The Sanctuary is dedicating it's resources to the endangered Cayman Parrot—rehabilitating those that are eligible for being released back into the wild and giving those that aren't a wonderful home on site. Ask one of the guides to fill you in on the program. It's really quite amazing. This is also your chance to see the elusive agouti, and while it's not endemic to the Cayman Islands it's a unique animal that's been on the island since the early 1900s.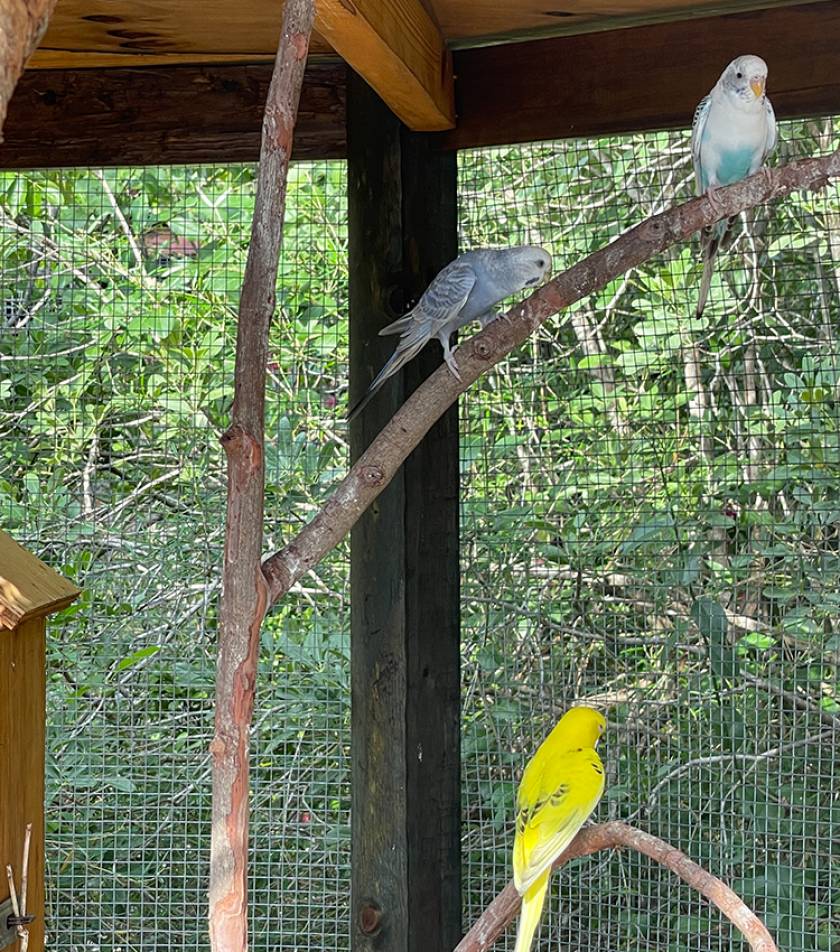 Time for Lunch, East End Style!
We highly recommend checking out a local roadside eatery like Big Tree BBQ or Vivine's Kitchen. Another great choice would be Eagle Ray's. Make sure to try the Lion Fish tacos! And, if you're in need of a cool down, La Casita is an awesome new authentic Mexican restaurant that has indoor seating (aka air conditioning!) and a super cool vibe.
Take it Easy
After lunch pay homage to the East End way of life and slow down a bit. Find the shore, take a seat in the sand and soak up some rays. Library Beach and Collier's Public Beach are great options.
Snorkel Under the Dock
Now that your food is settled, make your way to Mimi's Dock Bar on the Morritt's Resort Property. We're not actually here for a drink, but if you'd rather, by all means enjoy responsibly. :) We're actually here to get in the water! The water under the dock here is known as a great place to snorkel. Take some time to check it out and enjoy the underwater sites. After you've had your fill it's off to dinner.
Dinner & Frigates at Tukka
Tukka is a fabulous Australian-Caribbean restaurant and an anchor on the East End. Get there before 5:00 and you'll have the chance to see huge frigates fly in for the daily feeding at 5:00. They don't always show up, but when they do it's quite the show. And if you have the courage, you can even go down and feed them yourself. Now that the birds have had dinner it's your turn! You can't go wrong with Tukka's menu that includes fresh seafood, unique Aussie dishes and more. Eat up and enjoy!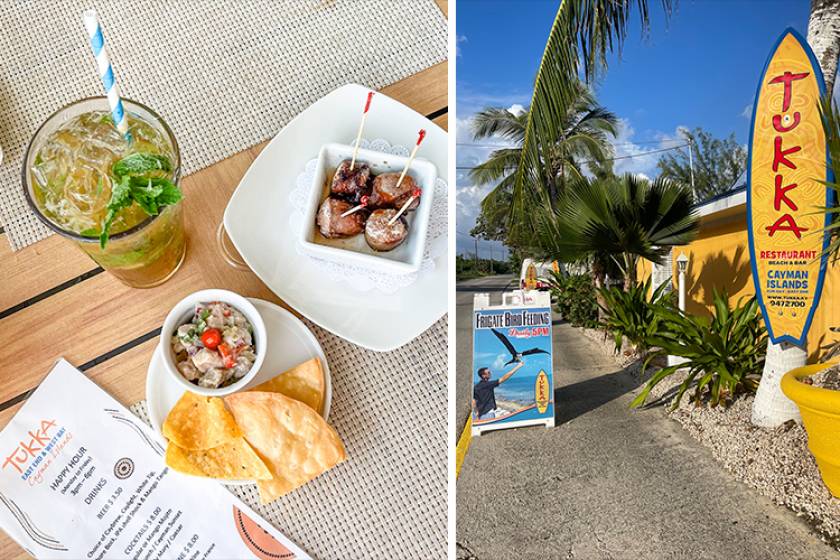 Stop at the Blow Holes on the Way Home
After dinner it's time to make your way back to the condos, but there's one last thing to do. On your way back stop at the Blow Holes. It should be near sunset, but even if it's before or after, the lighting at the Blow Holes is gorgeous in the evening. Park your car, walk down the steps and out onto the ironshore. As the sun sets on the ocean before you, spend your time watching it, looking around for fossils in the ironshore, making a rock stack and reflecting on your day in the East End.