East End Bike Tour with ECO Rides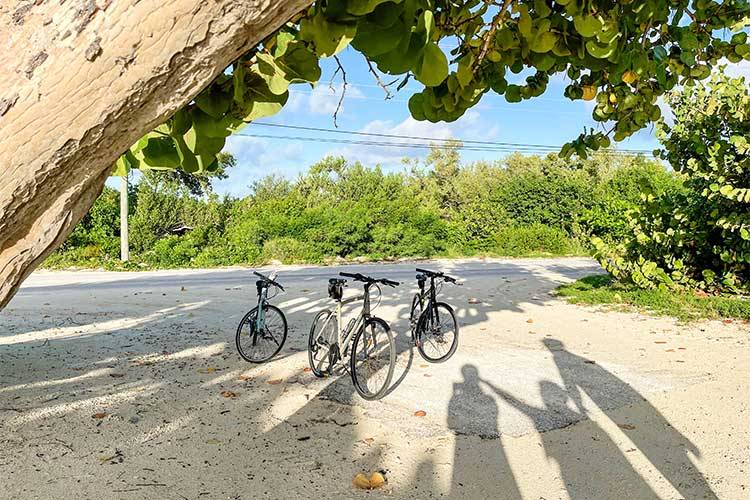 If you have an appetite for adventure, learning and being active then the East End bike tour with ECO Rides is just the ticket! You'll ride past attractions well known and little known and learn all about them from local East Ender, Shane Edwards. Shane is a delightful guide! He'll keep you safe on the road and give you a unique look into the East End culture you'll experience nowhere else.
ECO Rides offers 5 different bike tours which vary in length and fitness level. Whether you're a casual rider or an avid cyclist, Shane has a tour for you. Each tour is available on particular days of the week so make sure to note this when working with your schedule.
My husband and I opted for the Cayman Sunrise tour because it looked like it would be a great overview of the East End stopping at attractions throughout the area. Plus it looked like it would be the least physically demanding of the rides. ;)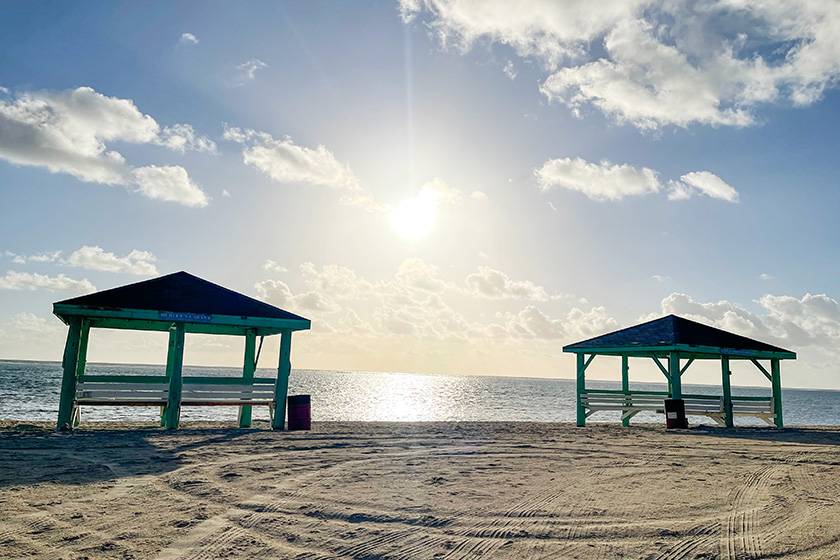 The tour starts at 7:00 a.m. in the East End which requires an early rise to get there from Seven Mile Beach. I'm not an early riser, but I had the intuition that this would be worth it—and worth it, it was!
Having been to Cayman and the East End many times, I was really impressed with how much I learned from Shane. I experienced some of the more popular attractions like the Wreck of the Ten Sails and the Blow Holes all over again, but this time with more cultural understanding. Shane's shared experience gave the sites new life and more meaning. Plus he has a lot of great stories.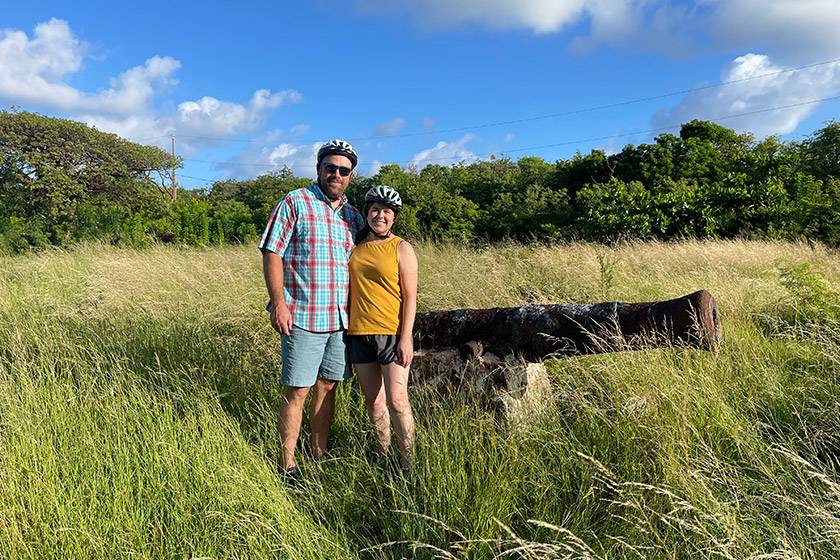 We also stopped at many places I'd never been to, and places we never would get to go to without Shane including a family cave and his tranquil homestead on the beach. Cruising along on our bikes I always felt safe knowing Shane was watching out for us. We got to drive down roads off the beaten path and learn about the initial development of the area, too.
All along the way we were educated on local plants and their use in past days and current. We got the inside scoop! And even got to greet locals that were out in their yards after Shane's familiar banter with them.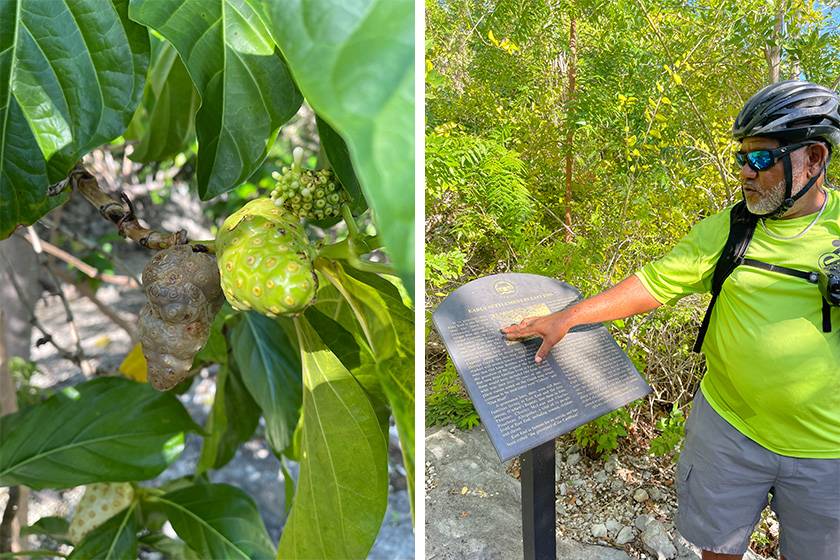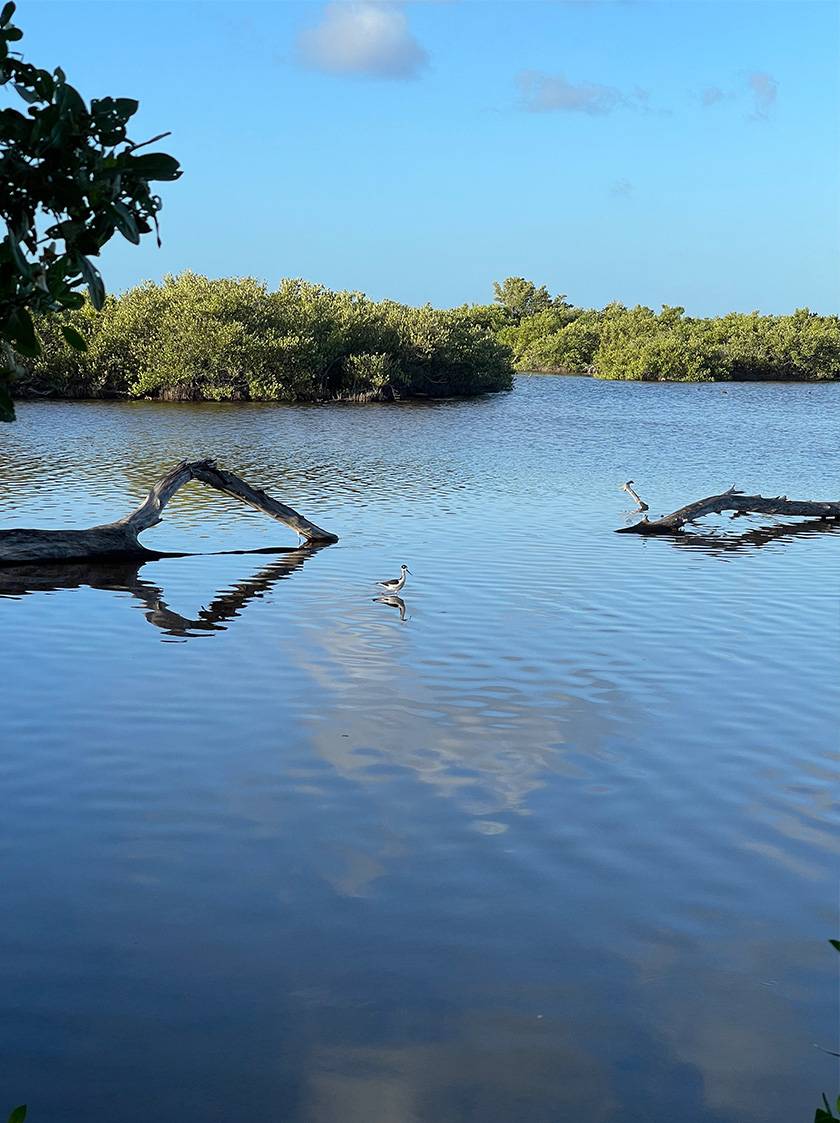 One of my favorite stops was early on in the ride: Colliers Pond. We parked our bikes and ducked into the woods into a tucked away spot on the pond that only Shane could lead us to. He reminisced on it being the perfect place for a morning coffee, and I imagined just that as we watched herons and then ducks on the water. The longer we sat there the more we saw, just as Shane said we would. I let the peacefulness of that place wash over me. It was a great way to kickoff the ride.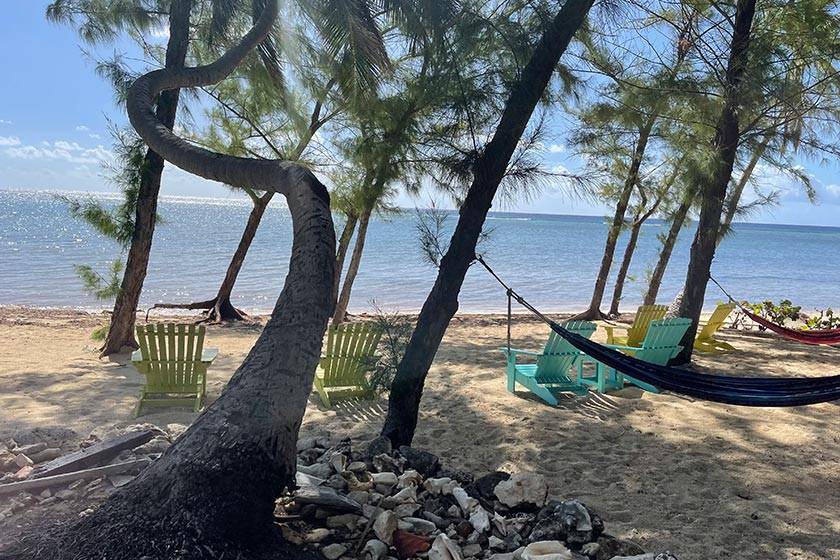 Our time spent riding through East End with Shane was a joy. The ride wasn't difficult, but we were tired afterwards so I'd say an average fitness level is required, especially since you'll be in the island sun. Speaking of the sun, don't forget to put on sunscreen before heading out. Shane will provide you with a bottle of water and a road snack, but it wouldn't hurt to bring your own water, too, to make sure you stay hydrated. If you come prepared, you'll enjoy the ride that much more. It's definitely a fun time—an activity I'd highly recommend!