Meet Anique: The Sweet Barista at Jessie's Juice Bar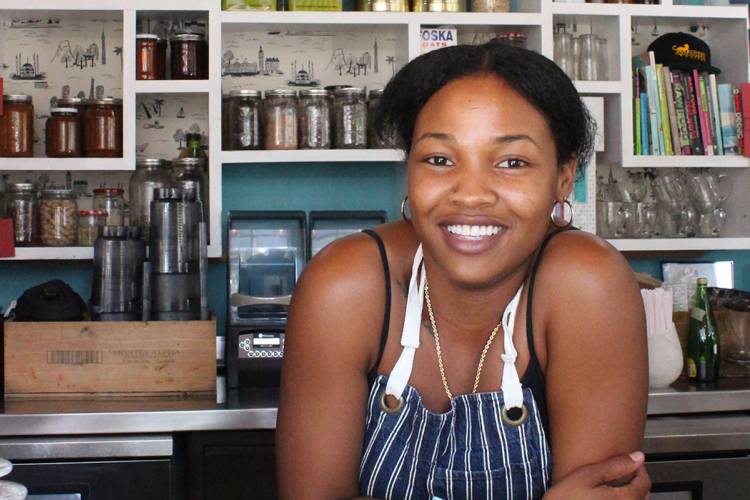 Anique is a barista at Jessie's Juice Bar in Camana Bay. We ran into her while looking for an afternoon pick-me-up from the wholesome juice bar. I ordered the Harlem Express from Anique, and we quickly struck up a conversation. I discovered she has a huge passion for culinary studies and that she is in the middle of a culinary program offered through a school in Jamaica. She said because of her love for food and drink she really enjoys working at Jessie's, where she's been for 3 months now.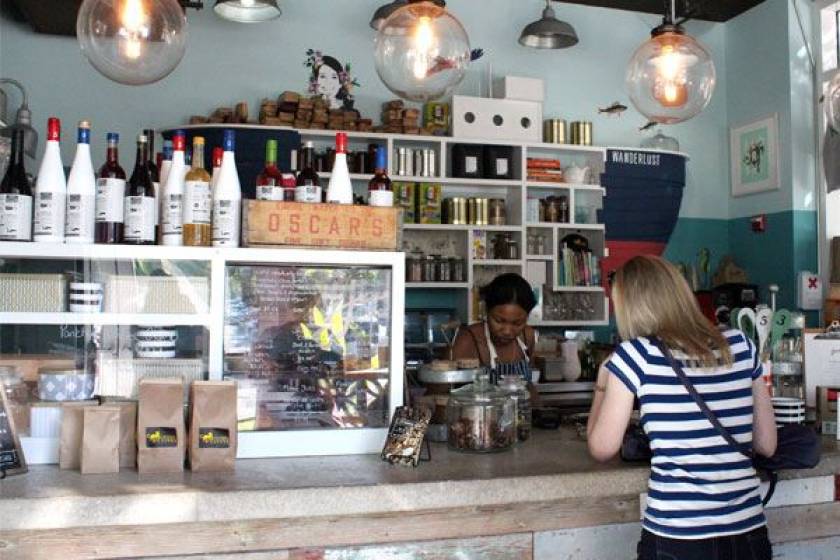 Anique is Caymanian, but said that most people don't think she sounds Caymanian. Either way, she definitely embodies the kind hospitality for which Caymanians have become known. She talked with me and my friends while making our smoothies and asked how our day was going. I asked her questions and she graciously juggled new customers entering while keeping our conversation in tact in between. My friend Rebekah told her about trying Coconut water for the first time, and Anique told us that Jamaicans say coconut water is the only water that can wash your heart which we all thought was really poetic and nice.
When I asked her if we could feature her in a CaymanKind piece, she laughed and sweetly agreed, telling us that her mom works for the Department of Tourism so she's always up for promoting the islands. She was such a good sport, allowing us to snap a photo right there on the spot, too!