The Man Behind Catch & Agua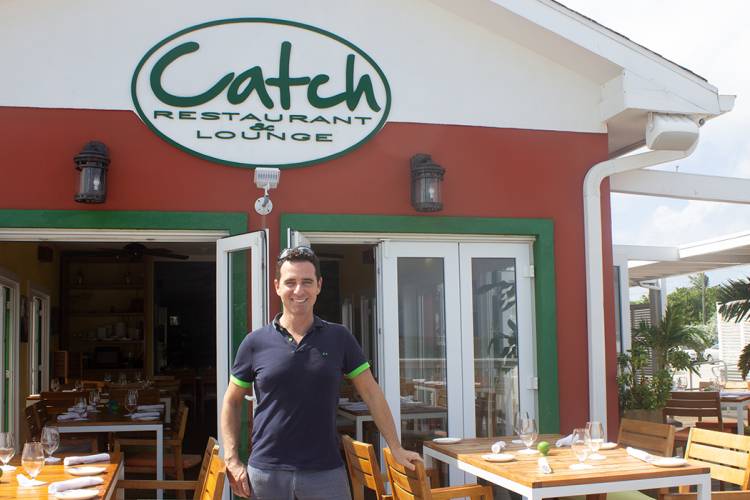 The day I walked into Catch Restaurant & Lounge to interview owner, Walter Fajette, was also the day the power went out across all of West Bay (due to a car taking out an electric pole). It was lunchtime and the restaurant was without power. Things were a little hectic, but Walter still made time to sit down with me to tell his story. Amidst all of that, Walter was cool, calm, collected and extremely courteous and welcoming. Five minutes in and I was already impressed. His Italian accent didn't hurt either.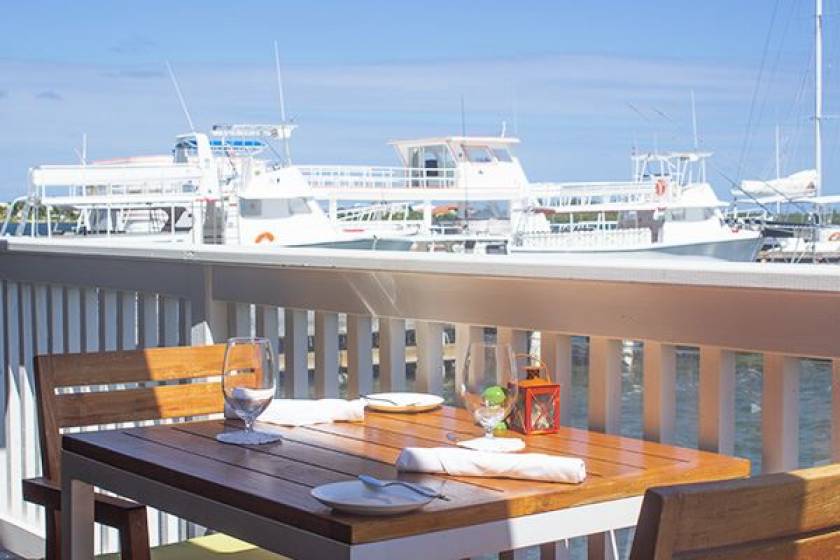 Walter moved to Cayman from Italy in 1996, planned to stay for 6 months but ended up staying for 20 years instead. He relishes the relaxing lifestyle, but has by no means been lazy with his time here. He and his business partner Cristiano own and operate two extremely successful restaurants on the island: Catch and Agua.
Seven years ago, after working as wait staff together at Calypso, Walter and Cristiano decided to open Agua. Walter has always had a thing for hospitality having started hotel school at 13 years old in Italy and working at Disney Land in Florida early in his career. He loves talking to people, has a great knowledge of the American pallet and likes to surprise guests with thoughtful details. Walter used all of these talents to help turn Agua into the popular upscale restaurant it is today. A couple of guest favorites include Peruvian Ceviche and Wasabi Tuna.
Just about 2 years ago, when Walter and his partner heard about a real estate opportunity near Calypso at Morgan's Harbor, they jumped at the opportunity to open another restaurant. They knew exactly what kind of restaurant they wanted to open because they had worked next to the property while at Calypso. While Agua has a city vibe, they wanted to do something totally new with Catch by creating a restaurant with the same quality and service patrons of Agua had come to know, but this time with a Caribbean vibe. Walter and his partner have been intentional with every detail in creating the Catch atmosphere; from the colanders that your bread is served in to the doily coasters wrapped around your glasses and the decision to skip table cloths for a more genuine feel it's all been thought out. Guest favorites include the Tuna Sashimi and the Fresh Catch which changes everyday with options like Trigger Fish, Yellow Fin Tuna, Black Fin Tuna, Grouper, Snapper, Mahi and Wahoo.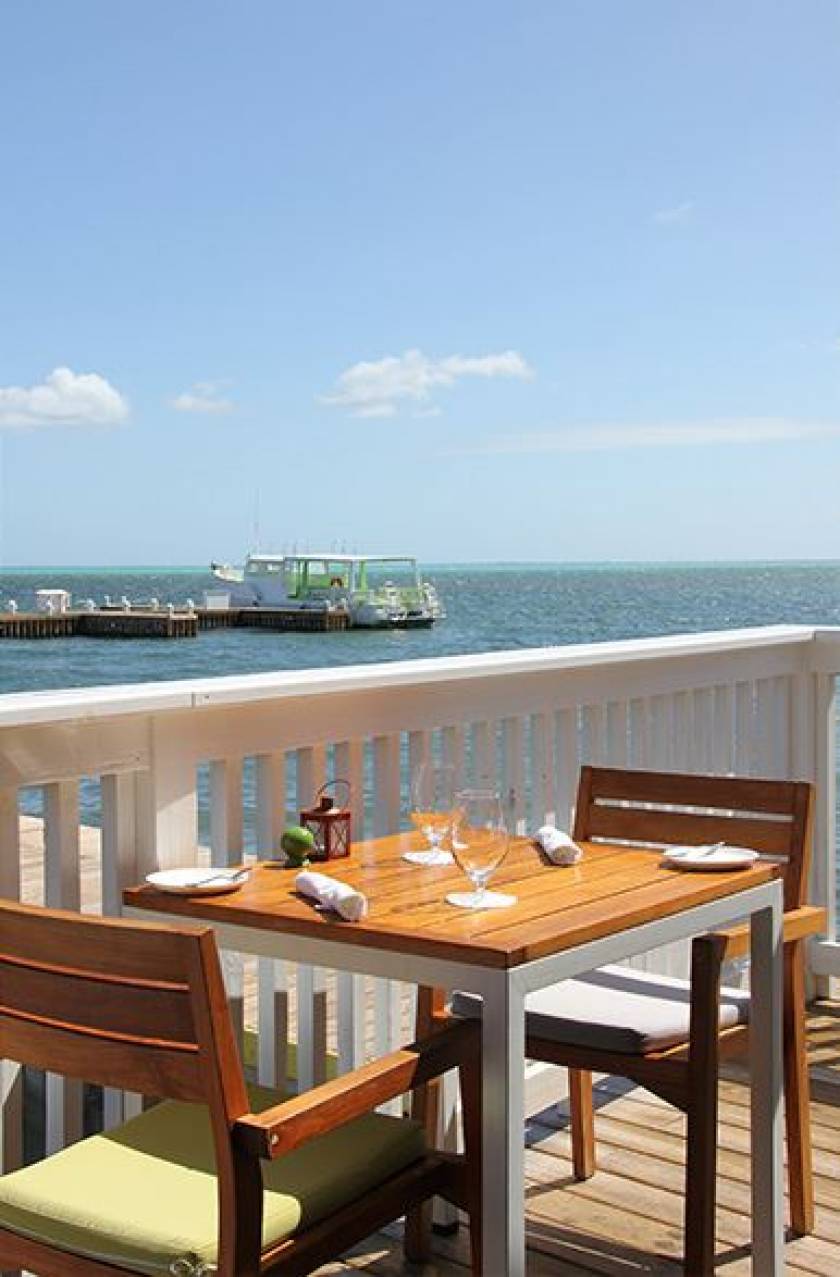 Many patrons will eat at Catch one night and then turn around and go to Agua the next night. Repeat customers ask Walter where he'll be working, so they can catch up with the amiable owner—many have become like family. After talking with Walter, it's easy to understand that he is a big part of the restaurant brands and that he truly loves the business. When vacationing he likes to do research by trying new restaurants and describes himself as a visual customer—paying attention to the details and what delights him, so that he can consistently incorporate fresh new ideas. Once he and his business partner have mastered something, they strive to add something else to the mix.
Aside from co-owning two awesome restaurants, Walter also owns a kite surfing business. Before actually opening either restaurant, he turned his passion for kite surfing into a business by teaching it. As he talked about the water sport, he lit up with such joy and explained that it helps him clear his head. I reminded him that it was dangerous and he just laughed and said that the first thing he does every morning is check the wind. Apparently, 15-20 knots is the perfect wind speed for a great kite surf. You can often catch Walter "up in the air" at Barker's National Park which is a favorite spot for local kite surfers.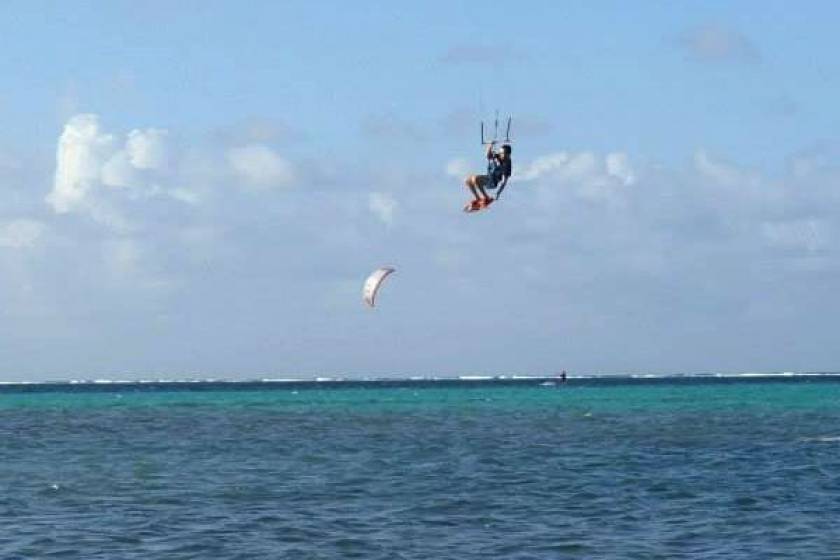 While describing his love for Cayman, Walter said the #1 thing is the weather. It's almost always the same and makes the lifestyle more relaxed. It allows him and his fiancée, Sandy, to enjoy hours on the beach together and because the weather is so nice you need less things. You can throw on a t-shirt, pair of shorts and flip flops and be out the door. What was cool was seeing two totally different sides of Walter. He said that he loved the restaurant business because no two days are the same, but he loves Cayman weather because it is always the same. I guess we all need some things to surprise us and some things to rely on. Having a good mix is a great recipe for life. Walter and the love of his life are getting married in April, and they are very happy to call Cayman home. Many well wishes to the happy couple!