Grilling at the Condos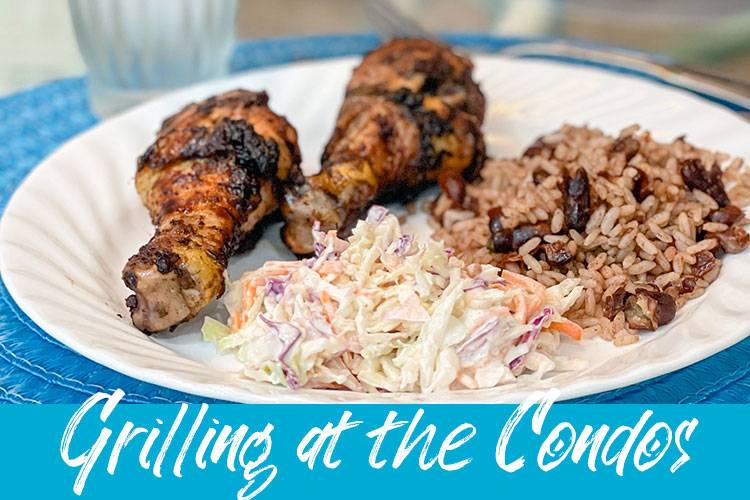 As the Culinary Capital of the Caribbean you have countless options for treating your taste buds when visiting Grand Cayman. While eating out on the island is highly recommended, there will still be times when you just feel like kicking back at the condos and making your own food. One option you have is to grill!
Grills on site
Not only do the condos have fully equipped kitchens, but there are several grills available on site for guest use as well. You'll find them at the far north and south sides of the complex situated at the end of the sidewalks.
What will you grill?
Grill a classic favorite from home, or be one with the island and try your hand at something like Jerk Chicken. My husband grilled this recipe last time we were at the condos, and it was superb. Here's a Caymanian style jerk recipe you can try your hand at too! Heads up it requires a long marinade, so get your Foster's or Kirk's run in early.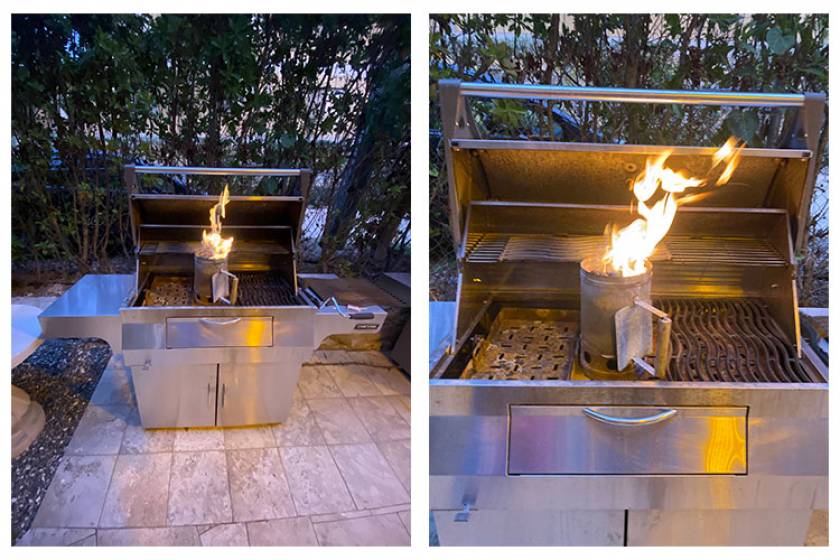 Fire Up the Grill
The grills on site do require charcoal. Before adding it to your grocery list, take a quick peek under the grills to see if a previous guest shared the love with leftovers. (You'll often find half-full bags left behind by other grillers.) If you don't see any, or if someone's left a note of claim on their bag then just grab some on your next grocery run, and you'll be all set. If you've never lit a charcoal chimney or need a quick refresher here's a helpful YouTube video.
Prepare Sides in the Fully Equipped Kitchen
While your main dish is grilling, use the fully equipped kitchen in your condo to prepare any sides you'd like to enjoy with your meal. We suggest pairing red beans & rice and coleslaw with a jerk chicken meal. (We cheated and bought these freshly prepared from Foster's deli, but you can also make your own sides using your own groceries and the supplies in the kitchen.)
Serve Dinner in Style
Take inventory of the dishes and accessories available in your condo. Each of our condos is individually owned, and therefore individually equipped. You'll almost always find something unique to serve dinner with. For example, we found beautiful blue place mats to set the table with in Unit 21. Look for fun glasses, unique serving bowls or ice buckets to add some extra flair to your table setting. It's amazing how a few little details will transform your table with an air of extra excitement and gratitude at dinnertime. After the table is set, enjoy your freshly grilled meal.
Time for a Nightcap on the Beach
Whether you prefer a mocktail or a cocktail, make yourself a special drink and head out to the beach for a night cap. Depending on how early you grilled you may catch the last of the sunset or if it's dark look for the moon and listen to the waves. It's a wonderful way to end your evening.