A Day In: 15 Things to Do at the Condos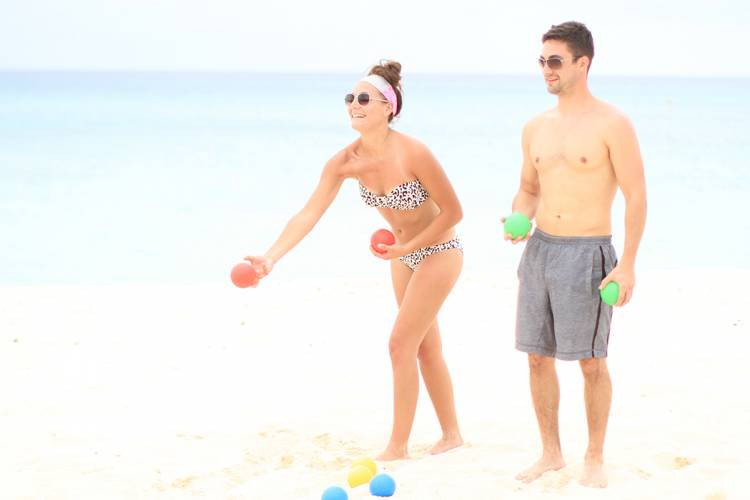 There are a plethora of amazing activities to enjoy on Grand Cayman island, and while we recommend you get out and experience the island, we also highly suggest that you take at least one peaceful day to just stay at the condo. After all, you are on vacation, and in order to truly unwind you need a restful day at "home". Here are 15 things to do at Christopher Columbus Condos on your day in.
15. Cook a Family Dinner
There's something special about making a meal with our own hands and eating that meal with our family and friends around a dinner table. Add the view of our beach to the mix and life's delectable.
14. Make a Splash in the Kiddie Pool
The Kiddie Pool is an absolute favorite among the youngsters that stay at Christopher Columbus Condos. It's a zero entry pool of water with a small, mosaic water fountain in the center that kids love to splash in.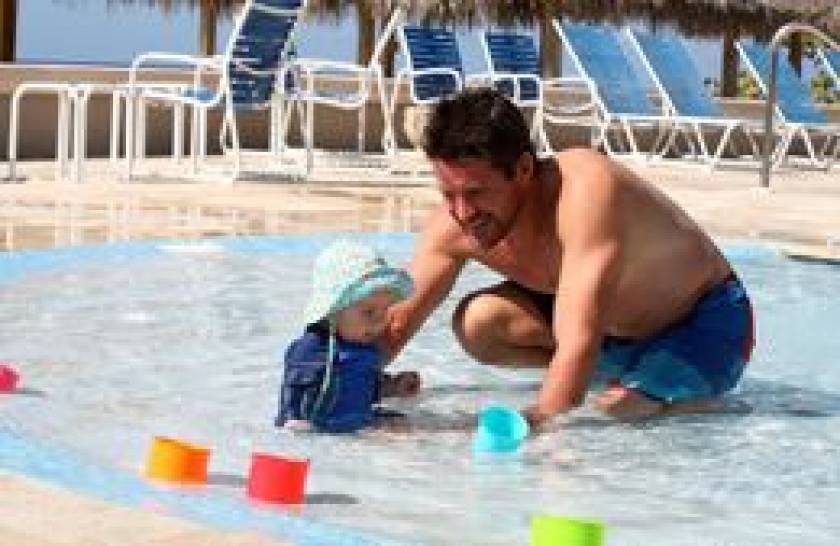 13. Play Bocce Ball and Other Games
Get in some friendly competition by playing bocce ball on our beach. Pepper a volleyball back and forth. Or go old school and play tic tac toe in the sand.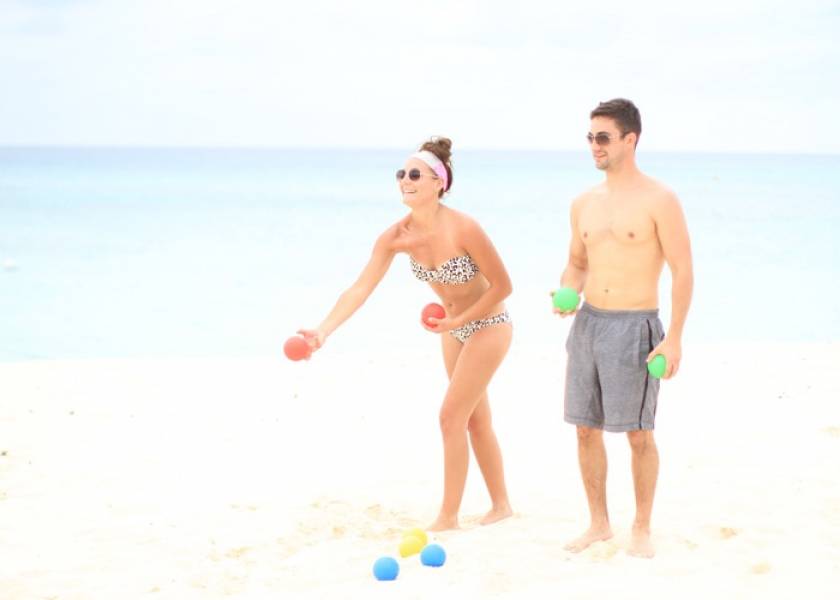 Tip: Bring your own game gear or purchase from local dive stores or supermarkets on the island.
12. Go Snorkeling
Our guests are always tickled with the amazing snorkeling available right from our beach. The water is crystal clear and there is a lot of exciting marine life to see.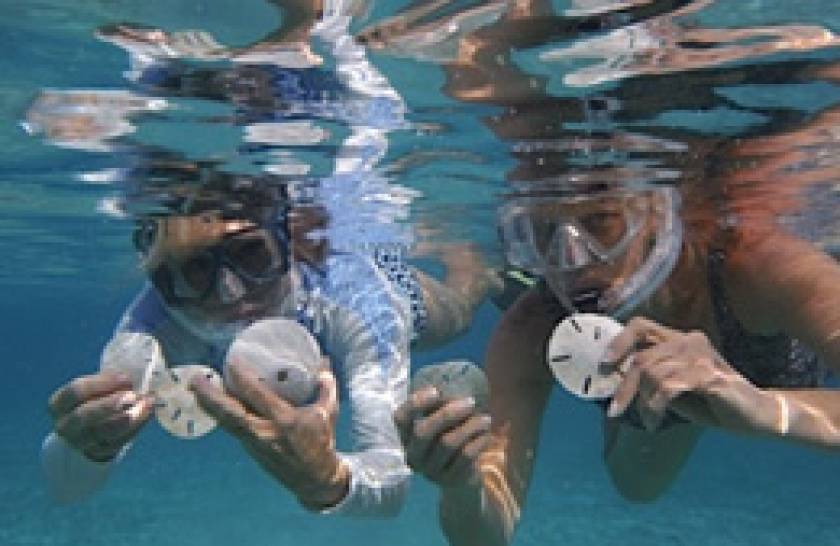 Tip: Check the chest by the pool for snorkeling gear. Many guests leave accessories behind for others to enjoy. You can also pick gear up at local dive shops.
11. Enjoy Lunch Under a Cabana
Set up shop beneath one of our many thatched huts for lunch or any meal. They're also perfect for enjoying homemade cocktails under. Buy fresh coconut or lime from a local produce stand or farmers market to add a little island zest to your dish or drink.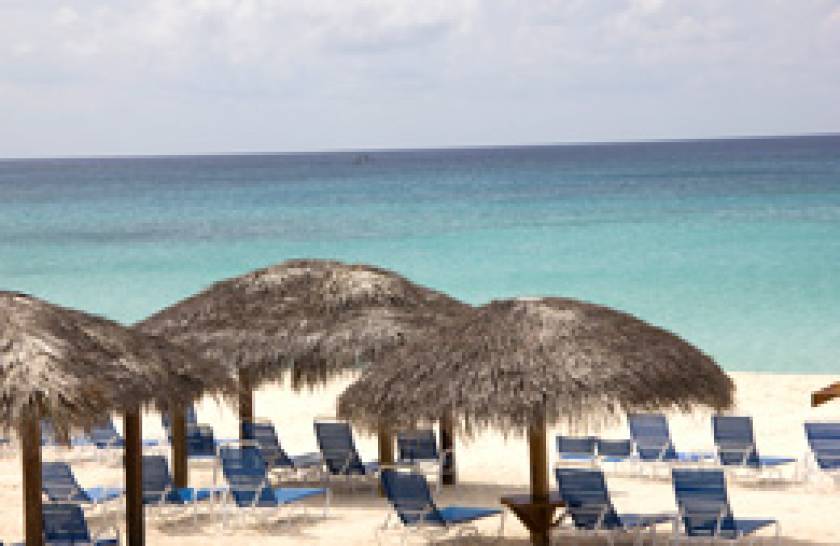 10. Look for Sea Glass
Take an afternoon walk and keep your eyes peeled for beautiful sea glass. Sea glass, which is simply glass that has been broken and sanded down by waves, is used by many artisans to create unique jewelry pieces.
9. Read or Write by the Pool
Sink into a good book, thumb the pages of a magazine or get out your notebook and start writing. Being surrounded by Caribbean beauty provides inspiration, so it's a great time to write about your dreams and goals.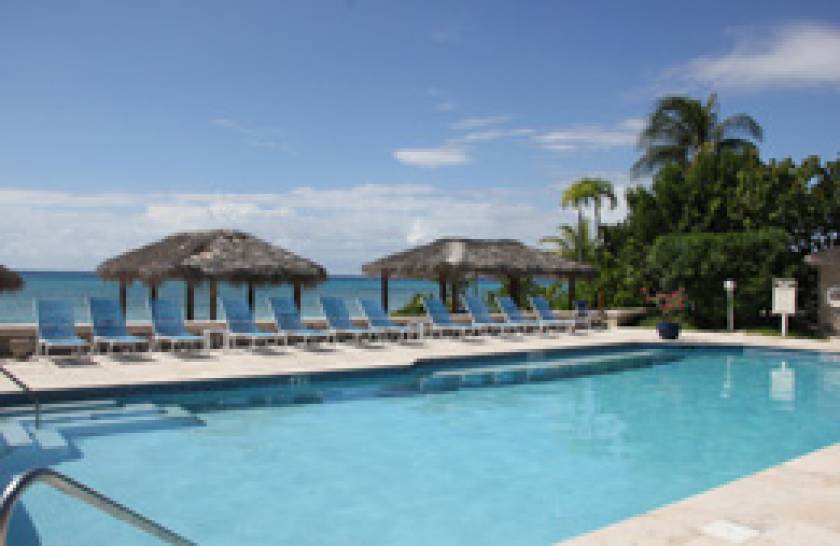 Tip: Not a writer? Try list making first. It will help you literally piece off your ideas one by one, and before you know it you'll have a page of valuable notes!
8. Sip Coffee on Your Patio or Balcony
Ah, yes! The simple joy of sipping on a cup of Joe while outside in your pajamas can't be missed. Add a family member or friend to the equation and enjoy great conversation while soaking up the morning sun.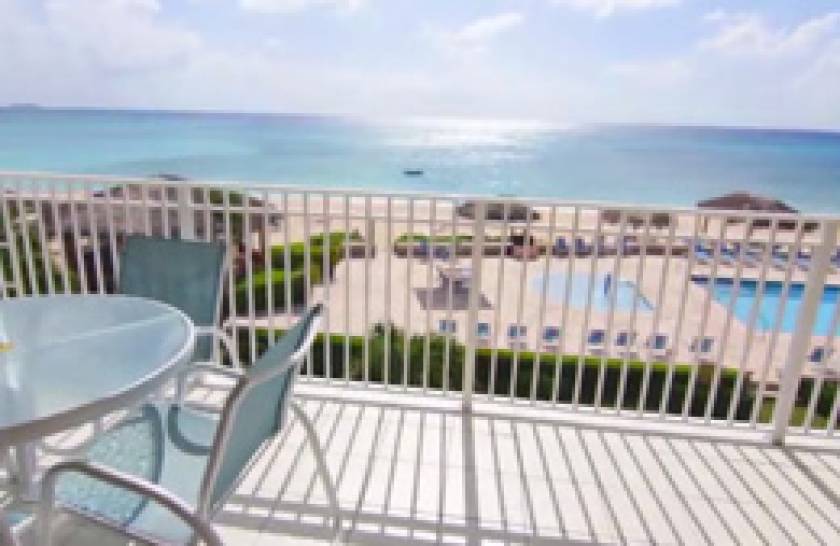 7. Order Authentic Italian Pizza and Eat In
The pizza on Grand Cayman Island is ahhh-mazing! Order a pizza and enjoy it together at the family table or take it out onto the beach and eat under one of our thatched huts.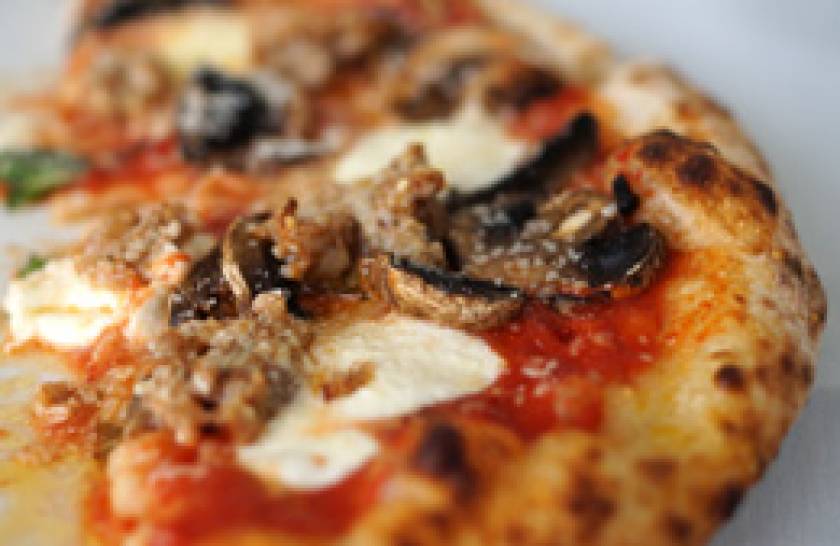 6. Watch a Sunset on the Beach (with Wine!)
Grand Cayman Sunsets are marvelous, and arguably the most beautiful in the world. Spend at least one evening appreciating every second of a sunset on our beach, and for added tranquility add a bottle of wine!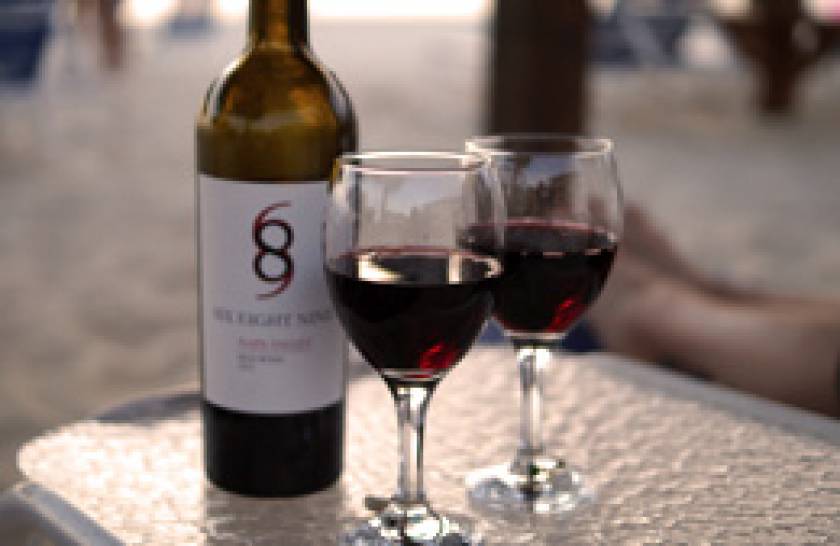 5. Get on a Paddleboard
Stand up Paddleboarding is so much fun! Glide over the top of the Caribbean Sea while getting in a little workout, and keep your eyes peeled for exciting marine life below. Companies like Cayman Stand Up Paddle Co have boards for rent and will even deliver them to our condos for your use!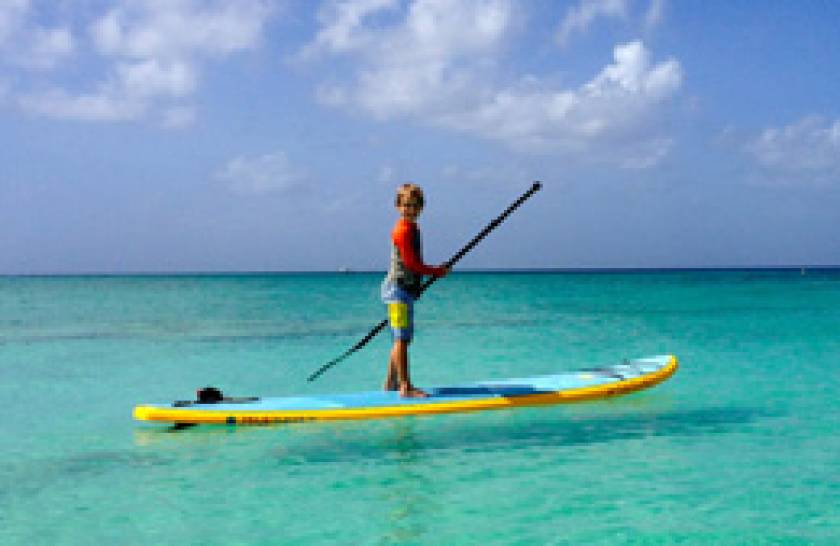 4. Go Crab Hunting
Alright, alright we know this one isn't for everyone, but we have seen plenty of kids and those young at heart have a blast looking for crabs on the beach. It's best to look with a flashlight at night as they're more active then. And NO WORRIES these little guys won't bother you if you don't bother them. In fact, you probably won't even see them unless you're looking for them.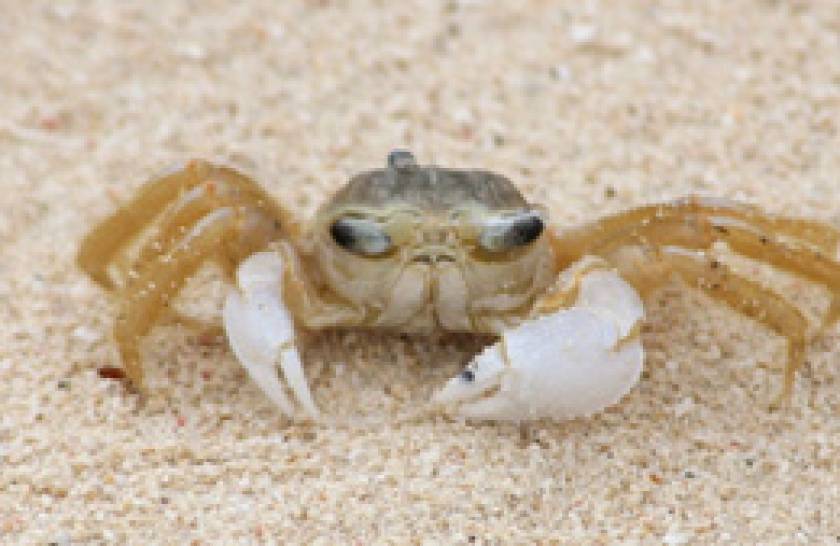 3. Take Family Photos on the Beach
During your day in, save some time to take photos with the family! You'll cherish these forever, and there are so many beautiful options on our beachfront.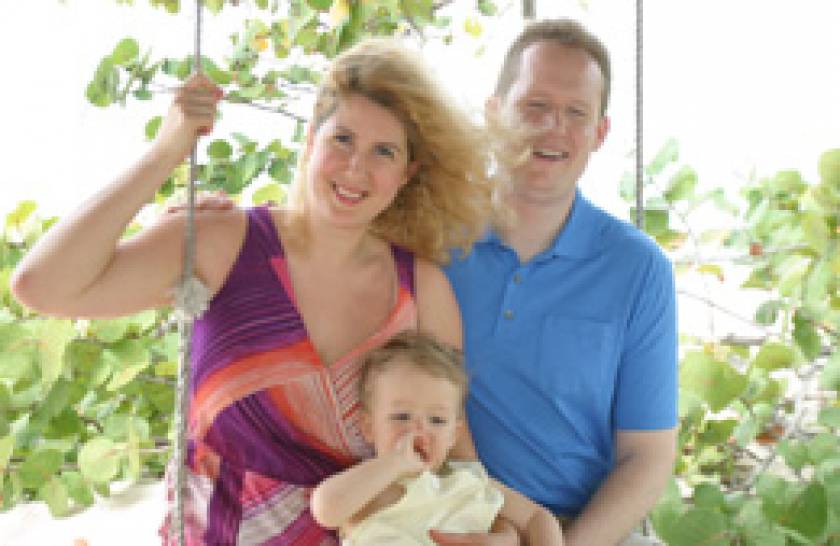 2. Take a Walk at Twilight
Walks on the beach may sound a little cliche, but it's one cliche we'll never give up. There's nothing as wonderful and peaceful as listening to the tide, step by sandy step while looking out over the expansive Caribbean Sea. Breathe it in on a solo journey, or take it stride by stride with a loved one.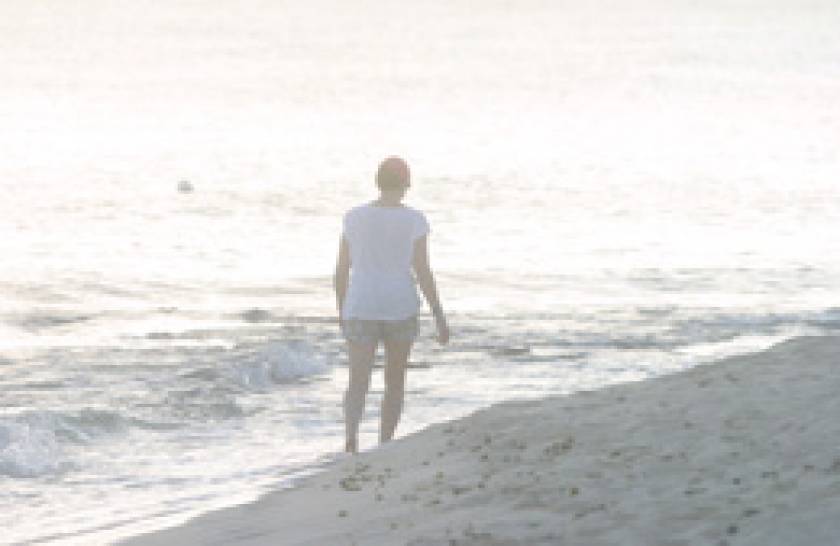 1. Pull Chairs up to the Shoreline
After your walk grab one of our smaller lounge chairs (they're easy to carry) and set yourself up by the shoreline. Simply sit and give thanks for the surrounding beauty while letting the tide wash over your feet.