CaymanKind: Our Favorite Bartender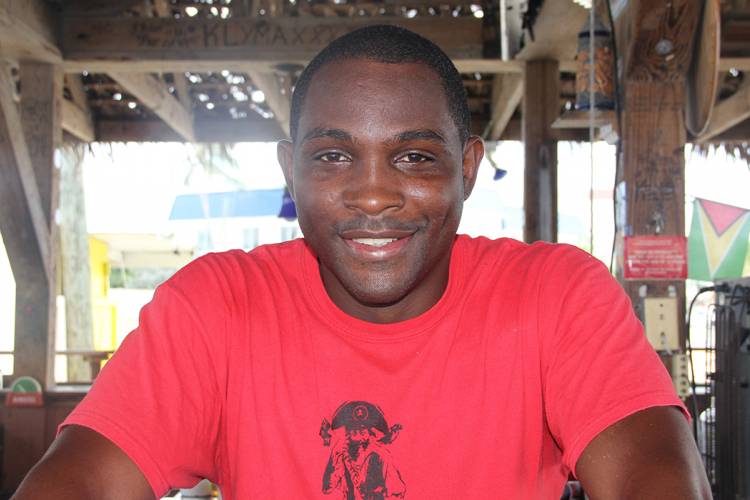 Meet bartender Ricardo, aka "Ricky Ricardo." He's been featured in The Cayman Compass as bartender of the month and bragged on in several online reviews, including a Trip Advisor review titled "Ricardo is the best!" After meeting him at Cayman Cabana in Georgetown, I easily understood why. He was so funny, made easy conversation with us and was a joy to talk to. Plus, he challenged us to try the pull-up bar at the Cayman Cabana, which all made for a delightful and unexpected lunch.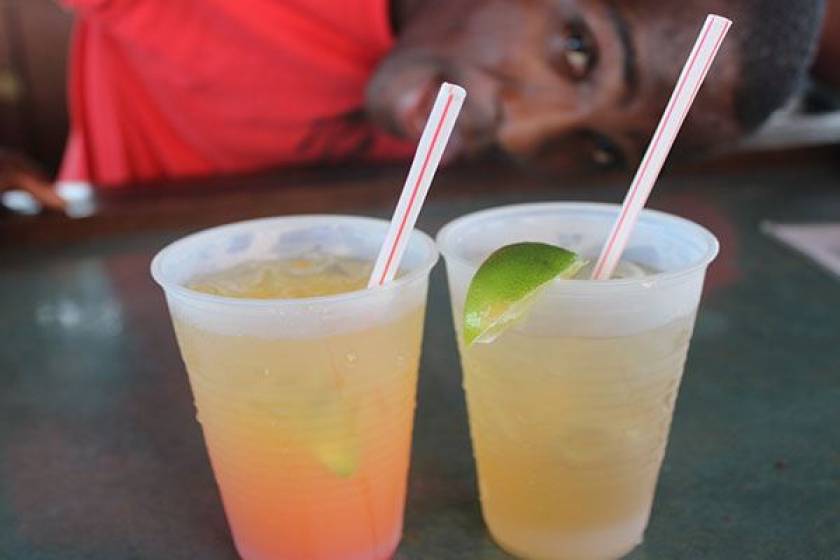 Ricardo is originally from Jamaica and loves working in Cayman, but he does miss the mountains of his home. Home always has a special hold on the heart, but Ricardo has made a wonderful life for himself here in Grand Cayman. When Ricardo was looking for work, he was offered a job here and in Canada. Ricardo chose to stay true to his Caribbean roots and made the choice to come to Cayman, and he's been here three years now. In Cayman, he loves going to the beach, catching fish and meeting people at the bar. He also really likes going out to the East End. He says it's like going to the country. It's quiet, peaceful and has less noise.
While visiting with him at Cayman Cabana, he whipped up a couple of Swanky Lemonades and Bahama Mamas for us. As we questioned the pull up bar at the actual bar, he challenged each of us to take a turn. We were all hesitant and asked him to go first. He said he was "injured" and couldn't do any anyway and that we had to go first. Susan, the workout momma in our group, decided to accept the challenge. She actually was able to do one! The rest of us took a turn, but had to get a little extra assistance in getting our chins above the bar.  After we were finished, Ricardo jumped up there and cranked out 30-ish pull-ups like it was as easy as breathing. So much for that injury… 
Without Ricardo, our lunch would have been ordinary but, because of his boyish attitude and Cayman kindness, we had one of the best lunches in a long time. What's better than good food with an ocean view and lots of laughter? Thanks, Ricardo!