10 Packing Tips for your First Trip to the Cayman Islands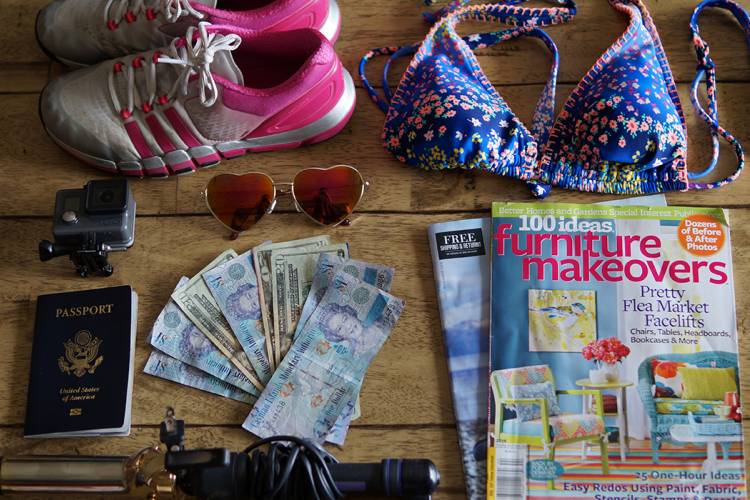 On my first trip to Christopher Columbus Condos I had several questions about what to pack and how to prepare for the Cayman Islands, so I've put together a quick list of suggestions and answers to common questions.
The Technicalities
The plug-ins in Cayman are the same as US & Canadian outlets, so there is no need for converters if you're coming from the US or Canada.
There are blow dryers in every room, so you don't need to pack that. If you're picky, I understand if you have one that just does the trick unlike any other. I do too!
Don't worry about beach towels. The condos are fully stocked with these and you can switch out used towels for fresh towels any time during office hours. We're big on conservation, though, and recommend that our guests only trade out towels once a day in consideration of our beautiful environment.
Almost all Caymanian merchants accept US Dollars, so if you're coming from the US, don't fret too much about currency. I would recommend calling your credit/debit card companies to let them know you will be travelling outside of the country though to ensure unlimited use of your cards. Also, ask your credit card provider if they apply international fees for usage.
Bring your phone or laptop (unless you're on an electronic detox) because the condos have free WiFi. Some units even have speakers with phone docks for playing your tunes! Plan to put your phone in airplane mode while on the island to avoid data roaming fees. Or if you plan to use your phone a lot off the property, call your carrier before your trip to purchase international data and minutes at a better rate.
DON'T FORGET YOUR PASSPORT!
Fun to Have Along
Purchase a cheap underwater camera if you don't have a GoPro or other underwater camera. You can get disposable underwater cameras for around $10.
Bring a book or magazine for pool side reading.
Grab a fun sunning hat to add some perk to your beach time.
Athletic clothes. I know it's your vacation, but hear me out: There are some exciting opportunities for bike tours, horseback riding and hiking that you won't want to miss!
Of course, don't forget the necessities: swimsuit, flip flops, sunglasses, sunscreen, clothes, toiletries; you know the drill! And if you have any additional questions don't hesitate to call our office at 1 (866) 311-5231.