Outdoor Yoga in Grand Cayman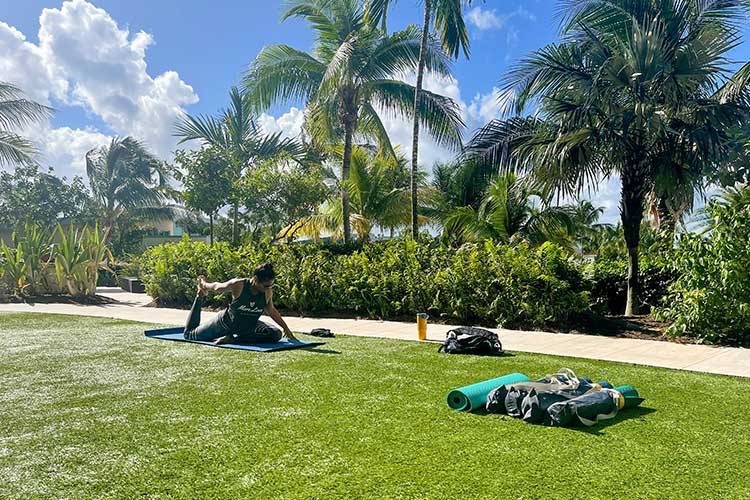 How much more zen can one get than being in Grand Cayman? How about being in Grand Cayman while doing a round of yoga outside? I recently had the pleasure of experiencing just this—an outdoor yoga session with Kiristen Cousins of Vitamin Sea. I'd highly recommend participating in a class on your next trip to the island.
Kiristen has a bubbly, confident spirit that will immediately put you at ease. She makes you feel great about your abilities, whether you're ready for headstand splits or just working on touching your toes. She exudes the vibe of "you showed up, and you're doing great!"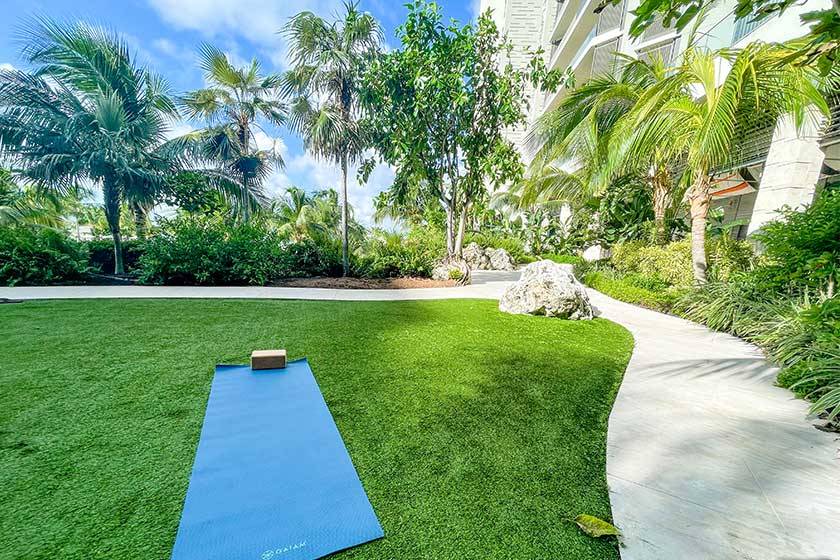 I signed up for her 50 minute session that's on the green at the Kimpton Seafire Resort (just a quick hop and skip down the road from Christopher Columbus Condos). The session is only KYD $20 and worth every dollar. Mats are provided and Kiristen brings the motivation!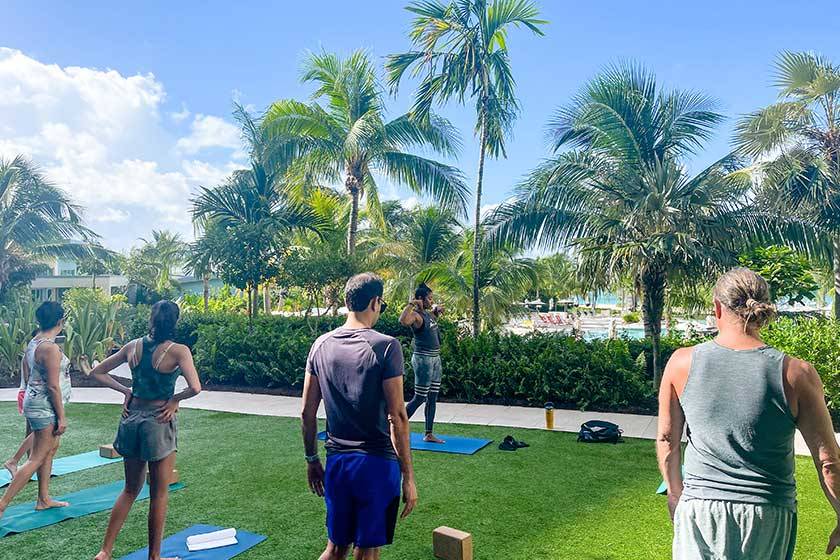 We went through a myriad of stretches all while under the shade of dreamy palm trees. As I moved from one position to another I could hear birds chirping and feel a gentle breeze blowing. Kiristen walked us steadily through move after move keeping a great rhythm and reminding us to find our breath in and exhale along the way. It was like a scene from a movie.
At the end I felt restored and ready for another amazing day on the island. Yoga is fabulous in general, but yoga outside on an island is another level. And with Kiristen at the helm you'll walk away feeling completely rejuvenated.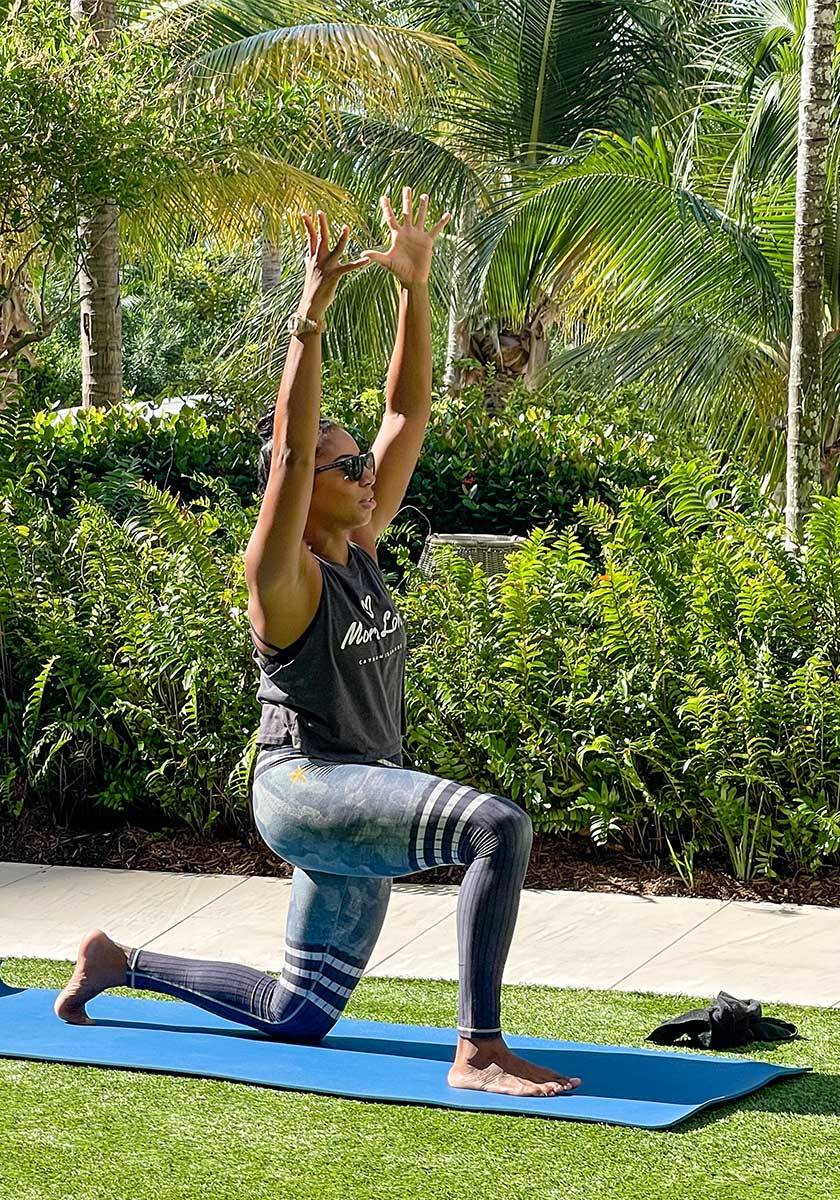 You can sign up for the yoga class she offers at the Kimpton Seafire here. And make sure to check out not only the other yoga classes she offers but her paddleboard classes as well. She even offers paddleboard yoga sessions! All sessions can be found at vitaminseacayman.com.