A Perfect Day in George Town: Full Day Itinerary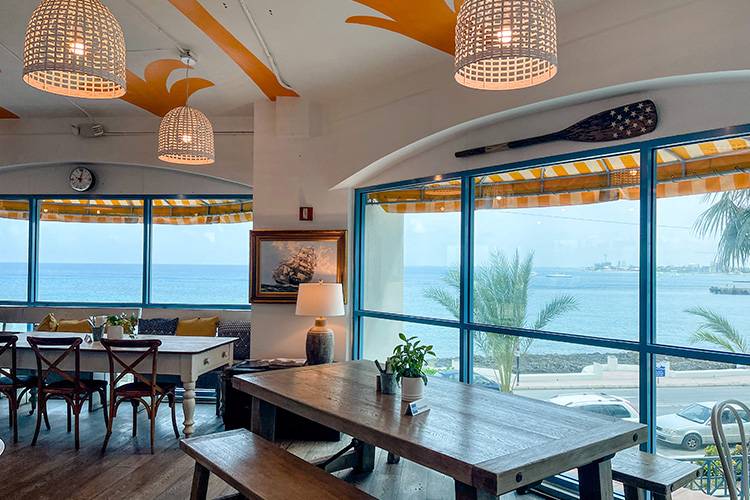 Experience George Town
There are so many ways to experience George Town, Grand Cayman. It's full of shops, restaurants and activities. Follow this itinerary to hit the top spots downtown and to have a fun-filled, varied day.
What to bring
The idea with this guide is to park and spend the whole day a-foot in George Town. You'll want to pack a small backpack or tote with your swimsuit/trunks, reef-friendly sunscreen, brush/comb and water. The supplies are mainly for before and after a snorkel stop on the itinerary (add any additional supplies you think you'll need). Of course bring your id and form of payment along, too. (Most places will take credit cards.) Also, since it is recommended to not snorkel alone it's best to do the full itinerary with at least one other person along. If you're going solo for the day just skip the snorkeling and do more shopping. ;)
When to go
This itinerary is best done Monday-Saturday as many places are closed on Sundays in Grand Cayman (hence some of the places we recommend won't be open). Also, try to go on a day when there aren't multiple cruise ships docking if you want to avoid big crowds. You can see when cruise ships are scheduled to arrive here.
Start at South West Collective
Let's get to it! The best way to start a day in George Town is with a delicious breakfast. South West Collective is a great cafe option and your starting point for the day. Start at 8:00 or 9:00, so your next stop is open upon arrival. Inside South West Collective you'll find delicious food, amazing coffee and wonderful views of the Caribbean all amongst a trendy and charming environment.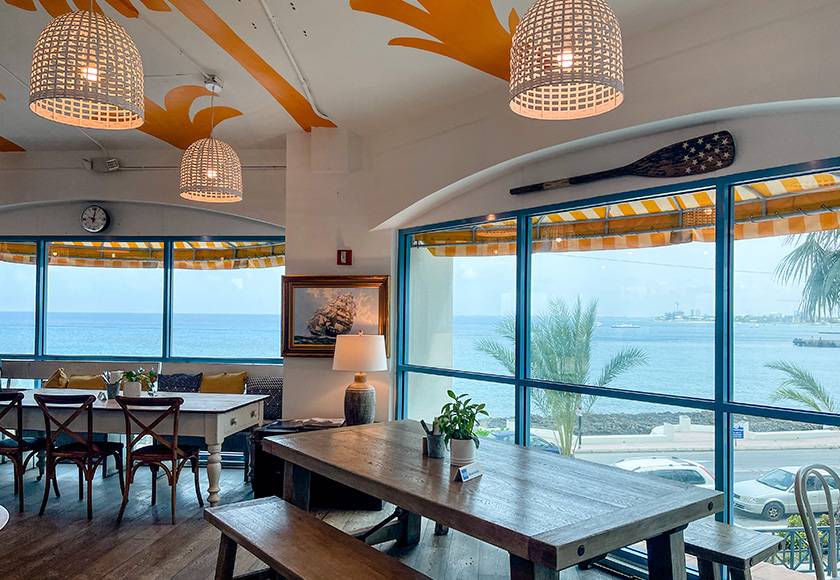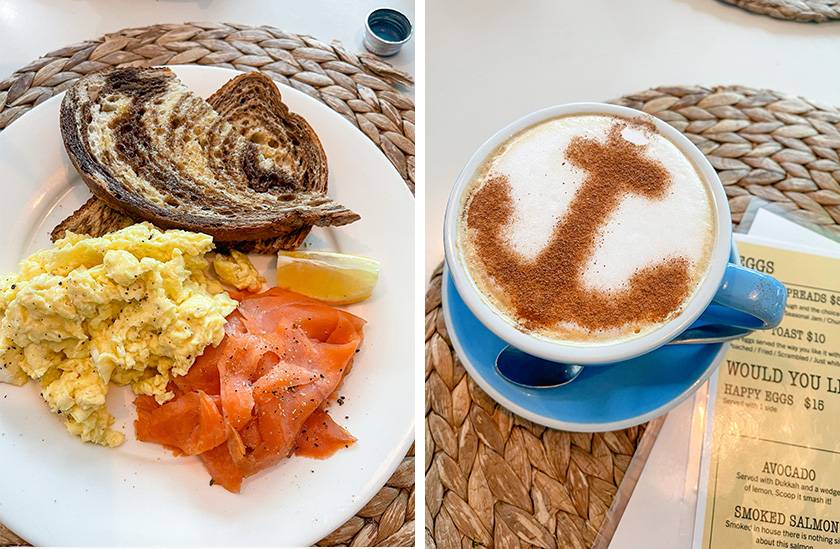 Get a Dose of Culture at the National Museum
When you exit South West Collective, turn right at the sidewalk and walk north to the National Museum (about a 5 minute walk). Enjoy the ocean view of the George Town Harbor to your left as you walk. On your way stop for a photo opp with the Stingray Fountain at the Bayshore Mall entrance. The mall will likely be closed if you walk by before 11:00, so this is the perfect chance to grab a photo with the popular fountain while it's a bit slower in the area. Keep walking up Church Street and take note of the cute blue and pink ceramics shop, 3 Girls & A Kiln (we recommend checking this out later in the day).
Once you reach the museum go inside. You'll enter through the gift shop which is full of wonderful Caymanian books and gifts. Buy a ticket and tour the museum. You'll walk away knowing so much more about his beloved, storied island.
Snorkel at Eden Rock
Now that you've had breakfast and your history lesson for the morning, it's time to get in the water. From the National Museum, cross the street and walk south down Seafarers Way/Church Street (back the way you came from South West Collective, just on the opposite side of the street this time). Walk past South West Collective and just a couple of buildings down you'll see Eden Rock Diving Center on your right.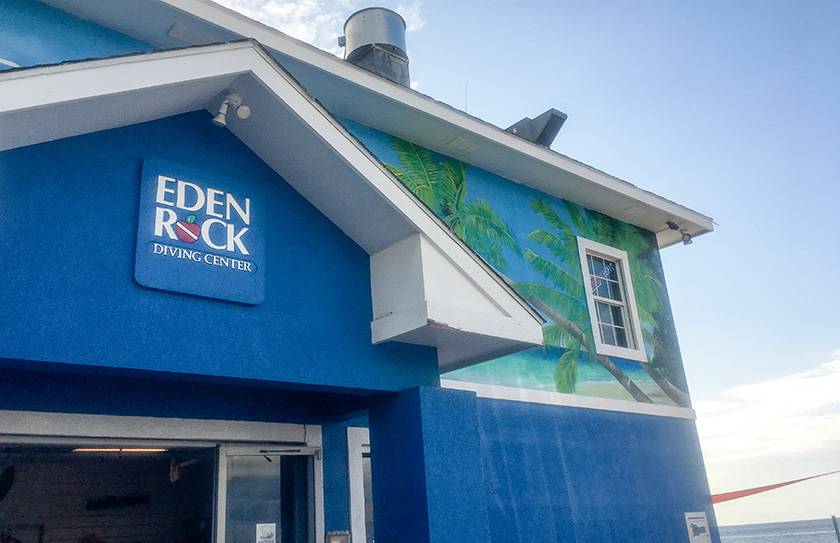 Here you can change into your suit, rent snorkel gear, and climb down a ladder to start a snorkel adventure. Eden Rock is well known for its huge, beautiful coral heads, caves and wonderful sea life. You don't have to swim out far at all to see underwater wonders. Ask the pros at the dive shop for directions to the best spots. Once you've had your fill you can swim back and use their shower to rinse off, freshen up and continue your day. Change back into your dry clothes in the restrooms.
Lunch at Silverside Restaurant and Rum Bar
After snorkeling, you can recharge with food and drinks directly above the Eden Rock Diving Center at the Silverside Restaurant and Rum Bar (the view is great). It's the perfect chance to take a breather inside or under an umbrella before heading out again.
Shop Local Street Side Shops & Bayshore Mall
Now it's time to shop! You'll find a mix of tourist shops, local gift shops and unique places throughout George Town to check out. Head north on Church Street again and make your first stop at 3 Girls & A Kiln. The shop is well known for its cheery ceramics. From here pop back up to Bayshore Mall and take a peak around now that it's open, but don't take too long—you'll want to get to the street-side shops in the heart of downtown, too. To get to these street-side shops head north (back up to the National Museum). Go past the National Museum and Shedden Road (we'll come back to this road shortly), a couple doors up on your right you'll see a shop called Artifacts.
Artifacts is a hidden gem. Even though it's on the main road it's easy to miss. You have to buzz a doorbell to enter. Once inside you'll find all kinds of items from shipwrecks across the world for sale. Prices range from a couple of CI dollars for more common coins to hundreds and thousands of dollars for more rare finds. It's like a mini museum, and worth checking out. They also have some gifts from local makers inside.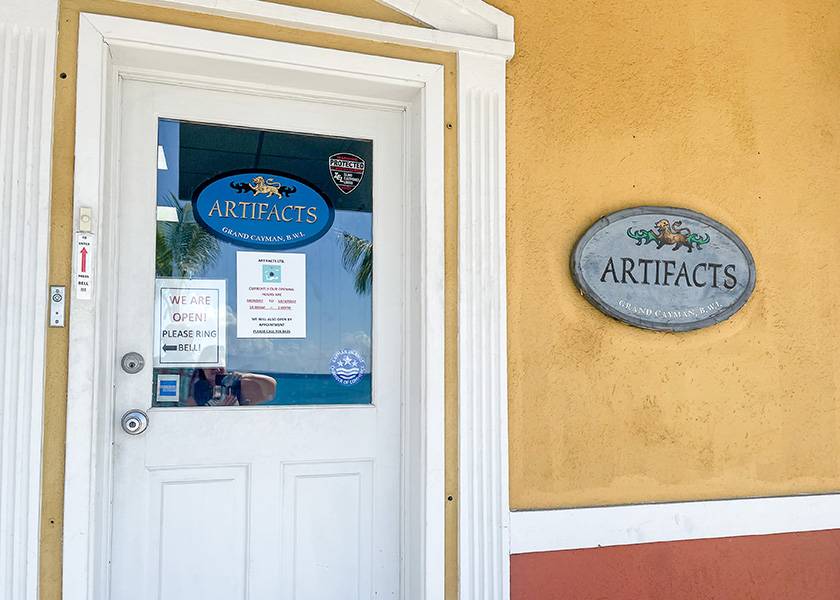 For the largest selection of local gifts, though, make your way to Goodness. Backtrack to Shedden Road and turn up the street. This road is full of idyllic old style island buildings including a darling KFC. Goodness is on the left side of the road just past KFC.
Head to Heroes Square and Historic George Town
When you exit Goodness turn left and walk just a few steps to Edward Street. Make a left on Edward Street, walk about four blocks to the intersection of Edward & Fort Street and you'll find some nice history on display. There's Heroes Square, a plaza which honors heroes, past and present of the Cayman Islands. The historic George Town library is nearby as well as the Clock Tower and the 1919 Peace Memorial. Take some time to read the plaques and stroll through the area—do be careful though as a busy road runs between these sites.
Easy Stroll to Historic Elmslie Memorial United Church
At the intersection of Edward Street and Fort Street take a left (heading back to the sea). You'll quickly pass Albert Panton St. and then just one more block and you'll arrive at the main drag again where Fort street dead ends into Harbour Dr./N Church Street. Across the street you'll see historic ruins of Fort George from World War II. If you're interested, cross the street and check it out. I didn't find it very interesting myself, but that's honestly a wonderful thing. It's not interesting because nothing really happened here (no conflict ever reached the Cayman Islands during the war). Keep strolling down Harbour street and soon on your left you'll see a lovely historic church, the Elmslie Memorial United Church. If it's open, take a step inside and take a seat—you've earned it!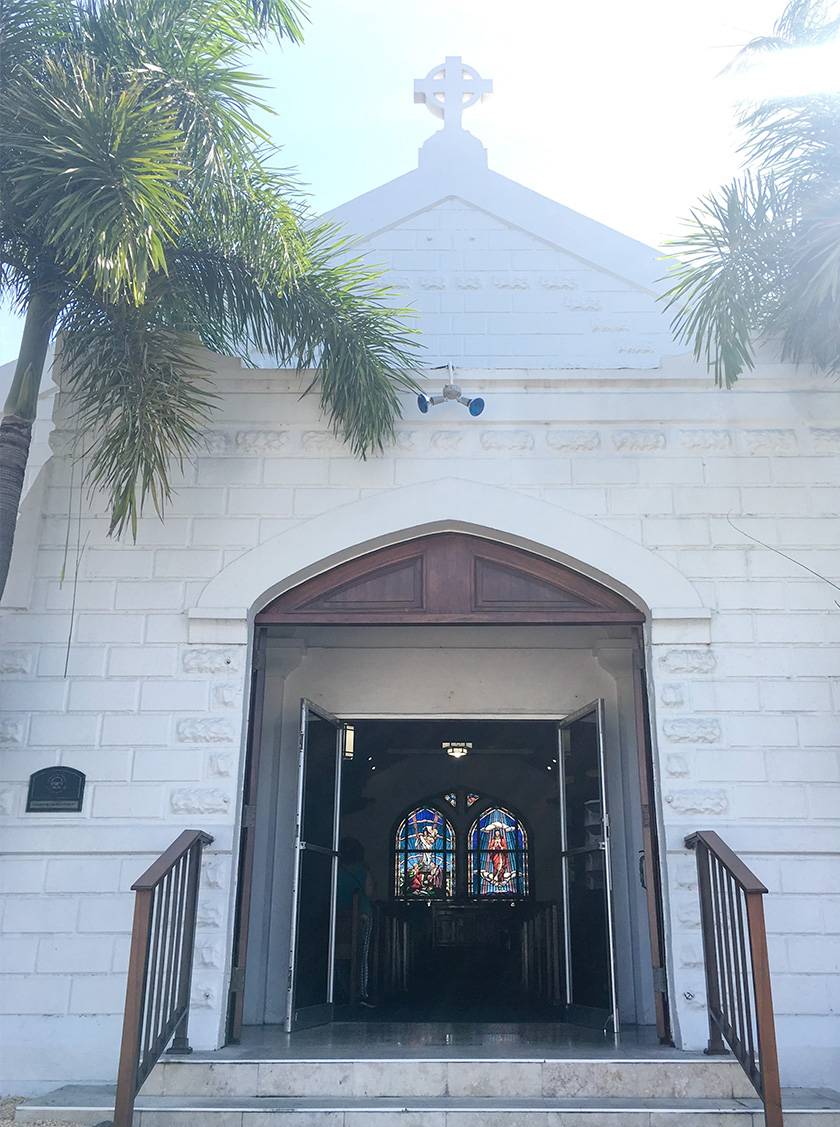 End the Day at Rackam's for Dinner
Upon leaving the church take a right and head back up Harbour Street. It turns into North Church Street at the Fort Street intersection. Cross the street, and keep walking north. You'll pass Mary Street and then Cayman Cabana and Cassanova's (also lovely restaurants). Rackam's will be on your left after Cassanova's. This is a great island casual restaurant to end the evening. If you're there around 5:00 you'll get to see the staff feed the tarpon, but don't worry, even if you miss the feeding the tarpon will still be hanging out waiting for scraps from the deck. They're really fun to watch, and the food and drinks at Rackam's are delicious. Their mudslide is especially wonderful.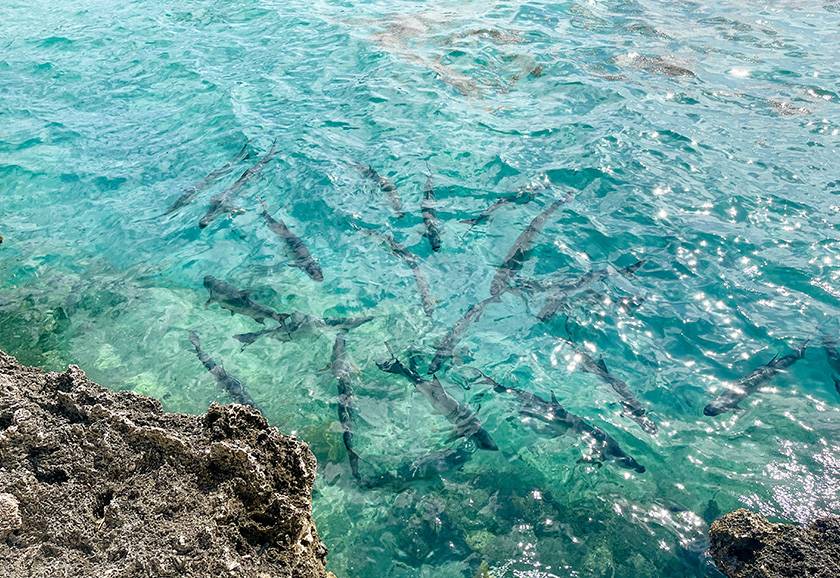 Pat Yourself on the Back
Walk back to your car after your dinner at Rackam's and give yourself and everyone in your group a big pat on the back. You've seen George Town above and below water, from beautiful second story restaurants and a lovely seaside deck, learned some of its history and culture, and stepped inside many unique-to-Cayman shops—all in one day!