Sunday Mass in the Cayman Islands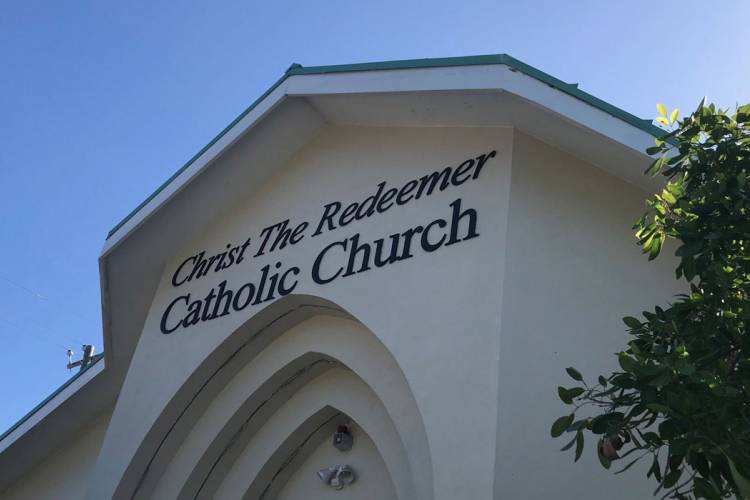 In the spirit of Easter, we are excited to introduce our guest blogger for this month, Claire Moore, who recently attended Mass at Christ the Redeemer Catholic Church in West Bay. Claire shares her wonderful experience worshiping while on vacation in Cayman below!
During my time spent in the Cayman Islands, the experiences that stand out the most were the ones that showed me the true lifestyle of the Caymanians. . . and what better way to experience the local community than to attend a Sunday service at a neighborhood parish? From the exterior, Christ the Redeemer Catholic Church seemed to resemble any modernly designed church one would find in middle America; however, once I walked in, I was met with an explosion of color from all around. The beautiful and bright Caribbean sun worked its magic through the stained glass windows, streaming in through both sides of the room. The people standing up front in the choir had bright smiles on their faces, ready to sing their hearts out. Even the congregation all seemed to be dressed in vibrant, island colors—a mix of locals and tourists alike waiting for Mass to begin. Growing up Catholic, I knew what to expect from a typical Sunday church service—the familiar songs, the readings from the Bible, the homily from the priest, and of course, communion. However, this service was already off to a unique and intriguing start.
I remember Father Edwin, the priest residing over the Mass that morning, seemed to have a quiet yet joyful peace about him as he read from the gospel of Mark: "You must love the Lord your God with all your heart, all your soul, with all your mind, and with all your strength. . . and you must love your neighbor as yourself. There is no commandment greater than these." I smiled to myself when I heard those words, since everything about my experience in the Cayman Islands so far had reflected that sentiment. I thought of my first encounter with the lovely Patricia at Christopher Columbus Condos, welcoming us all to the island with her warm hugs and infectious smile. I thought of Scottie, our scuba instructor, who kept us smiling with his knowledge and wonder at the sea creatures below. Before I could drift off too far into my memories, we were all standing up together to say the Our Father and exchange the sign of peace. Once again, the room filled with this palpable spirit of joy as everyone turned around and shook hands with each other, beaming smiles on their faces. I thought to myself how easy it was to already feel like a neighbor in Cayman when everyone is treating you like their own!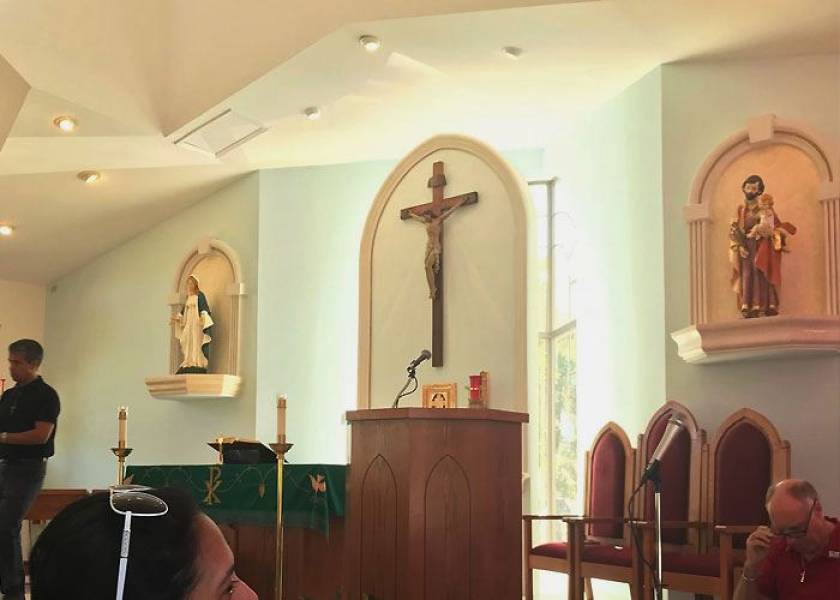 The joy continued as the choir soared into a beautiful rendition of the "Lamb of God," nearly bringing a tear to my eye. In that moment, the passion and love that the choir showed for their faith took my breath away. It helped me to focus and to pray with more authenticity, even if I had been through the motions of this service many times before. I was truly inspired to thank God for such a blessing, experiencing His love on such a beautiful island surrounded by such loving and spirit-filled people.
As communion was wrapping up, I packed up my things, expecting to leave shortly thereafter. However, Father Edwin smiled and asked all the visitors to the parish to stand. As a few people from my pew and I stood up, the choir again burst out into joyous song, singing their "Welcome Song" to us. At this point, I was laughing out loud! The people of Christ the Redeemer parish truly took loving God and loving your neighbor to the next level that morning. I walked into that church feeling like a tourist, just out for another new experience on the island, and I left feeling like a local, a neighbor, a friend. I could not recommend this experience more; not just for deepening your faith, but also for tasting the true Cayman kindness that truly exists everywhere you go on the island.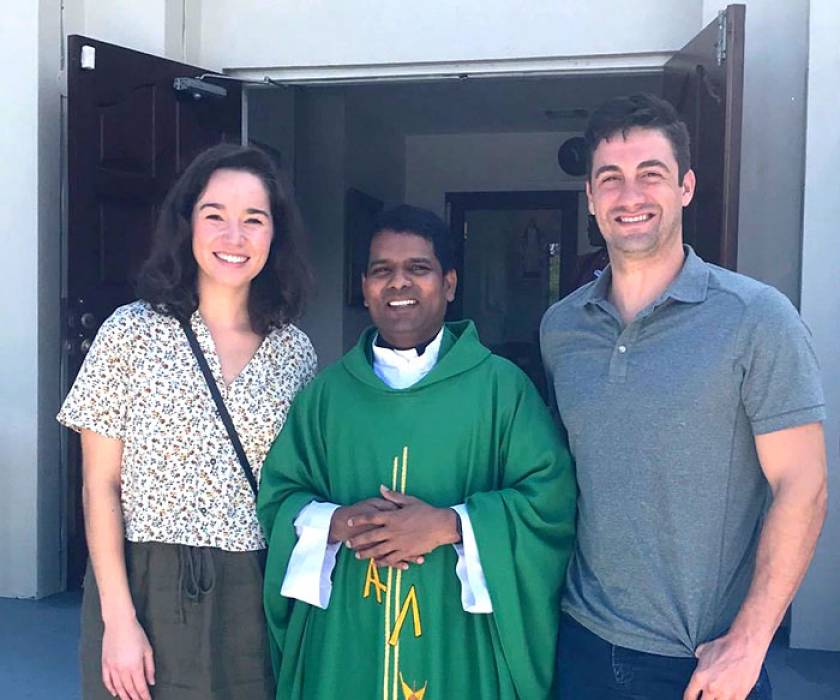 Father Edwin with Claire and her boyfriend, Devon