Shane the Conch Man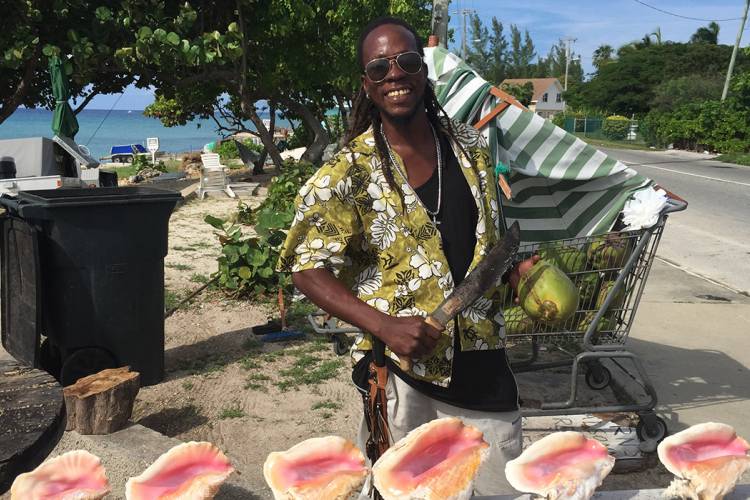 In this month's CaymanKind segment, we are featuring local entrepreneur Shane Oakley, also know as "The Conch Man".
Shane has been successfully harvesting and selling conch shells to both Cayman tourists and locals for over 10 years. Although his business is mobile, his favorite and most successful stand is located on West Bay Road near the famous Kittiwake shipwreck, a go to favorite for Scuba divers.
In addition to providing a beautiful selection of shells for sale, Shane is also quick to share an interesting story about the history of conch and the impact of these interesting creatures on Cayman culture. Before the age of communication as we know it, the conch shell was used as a signaling horn by native fisherman to communicate with other boats as well as villagers on shore. Shane also shared that conch meat has been a staple of the Caymanian diet for decades and is a delicacy that few are aware of. Although he grew up eating plenty of ceviche and conch burgers, his favorite dish is a fresh batch of conch fritters.