Scott "Happy" Hartwell is Living the Dream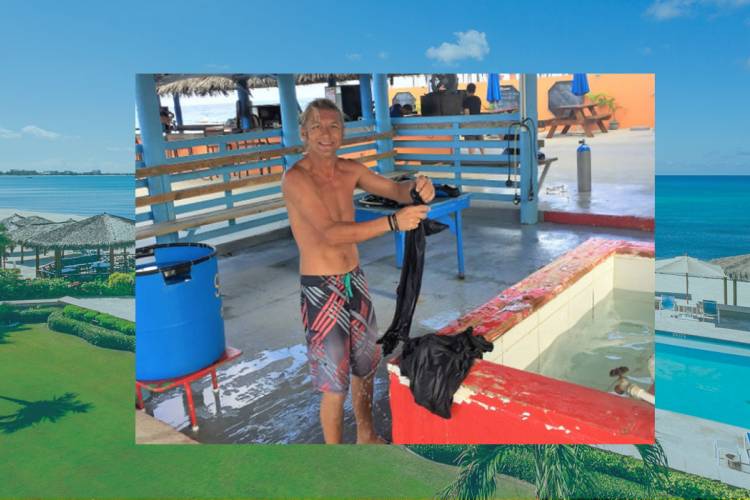 Since his childhood, Scott Hartwell has always had a love of nature and the outdoors. Growing up in the heart of the West Midlands in England, he took every opportunity to explore the beautiful English countryside and woodlands.
After primary school and because of his natural ability with numbers, "Happy," as he is known by friends, studied business and finance for 3 years at a university in the seaside town of Plymouth. His goal was to get, in his own words, "a proper job" in the world of business. But not long after graduating and entering the workforce, Scott found himself restless, and adventure beckoned him out of the office. He spent the next two years traveling Australia and Norway, where he further cultivated his love of outdoors by hiking and whitewater rafting.
After returning to England, Scott then joined a large company where in his words, "I worked the nine-to-five and joined the rat race" for the next 5 years. During his work tenure, Scott decided to take a course on SCUBA diving at a local quarry, and the rest, as they say, is history. On a particularly gray and rainy England day, he decided that a warmer climate was just what he needed. With his new found love of SCUBA diving, he packed up for South Africa and began turning his hobby into a career.
In 2010, Scott moved to Grand Cayman and has been working with the team at Living the Dream Divers ever since. As a PADI Master Scuba Diver Trainer, he is absolutely passionate about diving and interacting with all of the "creatures" he is fortunate to meet on a daily basis. However, Scott's greatest joy is to share this amazing world under the sea with others!