Reef Friendly Sunscreen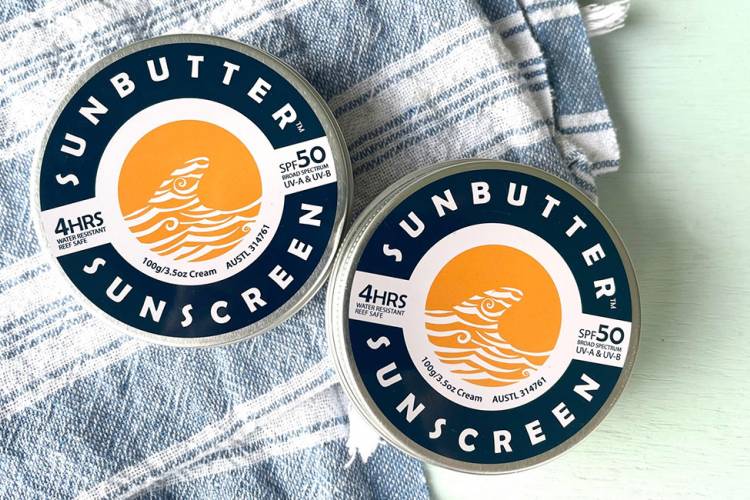 Divers enjoy underwater glory in Cayman
Divers are returning to Grand Cayman, and one thing we keep hearing is how incredible everything is looking underwater. Our underwater landscape has always been world-renowned, but after a couple of years of being essentially undisturbed the seas are teeming with even more color and life. As we return to all the diving and water sports Cayman has to offer, we're excited to do so more sustainably and invite you to join us in our efforts to keep our seascape shining.
How can you help our reefs thrive?
One way you can help is by ensuring you're using reef friendly sunscreen. Many ingredients in traditional sunscreen cause the bleaching and killing of reefs. As we set out in search of what to avoid in sunscreen and where to find the best ones, we found that accessibility can be an issue—one that we hope becomes less of an issue overtime. In the meantime, we decided to split our recommendations up into Good, Better & Best sunscreen products.
Good Sunscreens
In order to be included on our list at all a sunscreen must be free of both Oxybenzone and Octinoxate. If you see either of these on a sunscreen ingredient list then it is definitely not reef friendly.
Better Sunscreens
A step above our good sunscreens, our "better" recommendations are free of oxybenzone, octinoxate + they are free of parabens.
Bare Republic's Entire Line is free of all of the above, and is easily accessible at stores such as Target in the states. Thanks to Lia K. for the product shoutout on Facebook.
Best Sunscreens
The best sunscreens are free of oxybenzone, octinoxate, octocrylene, parabens and PABA + they are made up of non-nano particles. As DNS Diving pointed out, "The only active ingredients you should see are Zinc Oxide and/or Titanium Dioxide."
Alternate Options
Although we understand it's not always an option, DNS Diving also points out that the best reef protection is UV blocking clothing and limiting sun exposure in lieu of sunscreen. Sounds like a great reason to look for a cute rash guard!
Additional Tips
While researching we also read these great tips:
Look for sunscreens that have a long waterproof timespan as the longer it stays on your skin the less likely it will be to pollute the ocean.
Avoid spray on sunscreens as they will get on more than just your skin when you spray them.
Final Thoughts
We'll continue to update this post as we learn more, and as the Best Sunscreens become more accessible we'll likely be removing the Good and Better sunscreens from our recommendations. In the meantime, let's all do what we can to wear sunscreen that's better for our reefs.
For additional details and recommendations, check out this post recommended by the Department of Environment.