Meet Rita Bush of Rita's Cab Service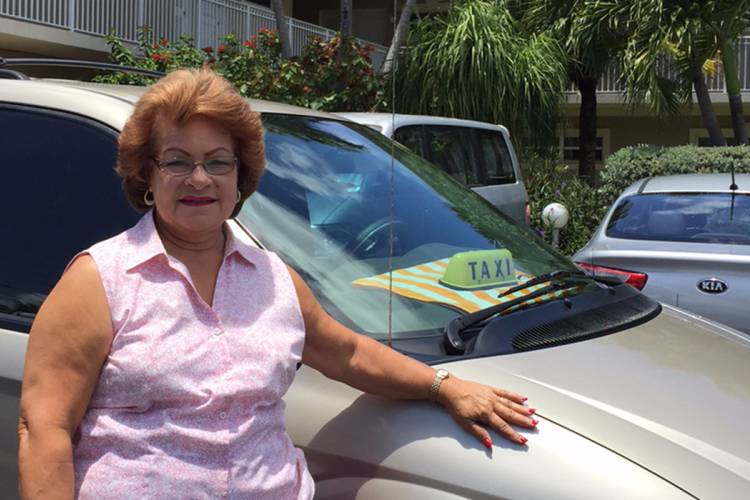 Rita Bush of Rita's Cab Service has been working in the Cayman hospitality industry for the past 47 years, and has been an adored taxi driver on the island for the last 17 years. She started her first resort job on January 12th, 1968 at the old Galleon Beach Hotel on Seven Mile Beach and has been in love with the tourism and hospitality industry ever since.
Rita has worked at several Cayman hotels and restaurants over the years (more recently the Holiday Inn where she worked for over 20 years until it closed in 1998) and has been cited as a great tourism ambassador by many. She has even won tourism awards for her warm, welcoming nature. Rita was awarded the Silver Medal of Merit under the category of Order of the Cayman Islands during National Heroes Day 2013 as well as the Vocational Service Award from the Rotary Club of Grand Cayman in 2012.
She's met so many nice people while driving her cab and enjoys sharing past and present stories of Cayman life with them. Rita always goes the extra mile and says her job doesn't ever feel like a job because she loves doing it so much! She is truly CaymanKind!