Meet CaymanKind Jorge & Josh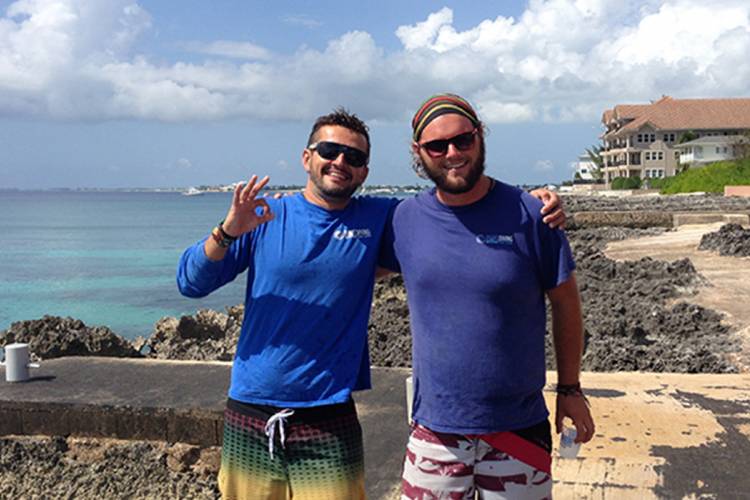 Jorge (left) and Josh (right) are both scuba instructors living in Cayman. Both men lead dives for DNS Diving.
Jorge moved from Columbia to work as a diver in Cayman and Josh's entire family moved to Cayman from the United Kingdom when he was 14. Jorge says you'll get a kick out of his accent, and Josh likes to give out bear hugs after great dives. Guests have commented that they are both extremely knowledgeable and fun as well as wonderfully patient and encouraging with first time divers. To learn more visit the DNS website here.