Get to Know the Christopher Columbus Staff—Josephine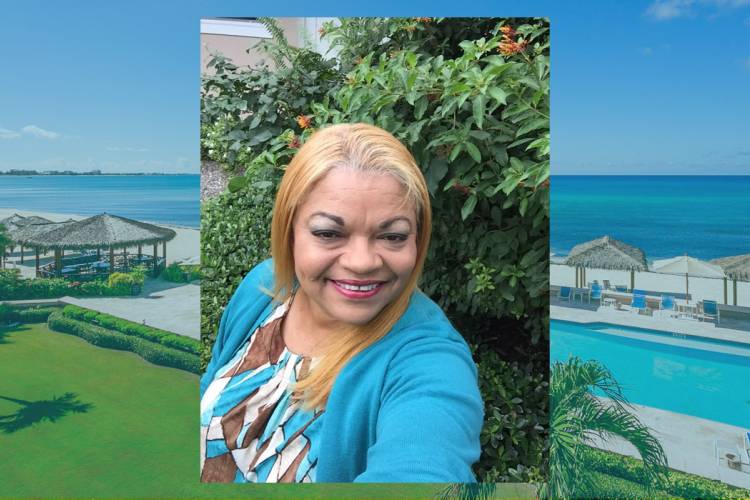 Give a warm welcome to Josephine! She is our newest Office Assistant, who will be greeting you when you check in for your next visit.
Josephine has lived in Cayman for over thirty years. Originally from Jamaica, she moved to Cayman after college, where she got her degree in hotel management. Starting out, Josephine worked at the old Cayman Holiday Inn, the inn on the beach, where the Ritz Carlton is now. While working there, Josephine first met our very own Lisa Hernandez! When that hotel closed, she spent around fifteen years in the banking industry. But after being outside of the hotel business for years, Josephine realized she missed hospitality. "Tourism is my passion," she said. And lucky for us, she reconnected with Lisa and joined us here at CCC!
Since starting in May, Josephine says she's really enjoying the whole Christopher Columbus package, from meeting all the guests to the wonderful staff to the grounds itself. "The property is so pristine—who wouldn't want to work here?" She also adds that "the staff is very nice and knowledgeable, very professional." Another one of her favorite parts of the job is being so near to the beach and the ocean—and who could disagree on that?
To Josephine, the best thing about the island is its people. "Cayman is the people. Everyone is very real. It's why people keep coming back to visit." She appreciates how friendly and kind Caymanians are, noting that not everywhere in the world is so welcoming and hospitable. Caymanians are the face that truly makes the island the paradise that it is.
If you're a first-time visitor, Josephine recommends that your first stop should be, of course, Christopher Columbus. But next should be Stingray City. "There's nowhere else like it in the world. If you come to Cayman and don't go to Stingray City, you're missing out." Josephine loves to visit Stingray City herself, and also enjoys stopping off at the Coral Gardens to admire all the amazing plant life and flowers in the ocean. "It's an experience. So beautiful!"
In her free time, Josephine enjoys her hobbies. She has a green thumb and relishes time in the garden in front of her house. Passers by enjoy admiring all the flowers, plants, and vegetables she's tended. Her favorite flower is a gladiolus, which comes in all colors. Gladiolus flowers grow really well back in her native Jamaica, but they have a little more trouble blooming from year to year in Cayman. Her Christian faith is also a huge part of her life. Josephine enjoys sharing the Bible and teaching others about God. When she takes a moment to recharge, her favorite snack is avocado with tomato and cucumber, or avocado toast—yum!
Don't forget to introduce yourself and make Josephine feel welcome next time you're at the condos!