CaymanKind: Meet the Beloved Mrs. Nettie Bush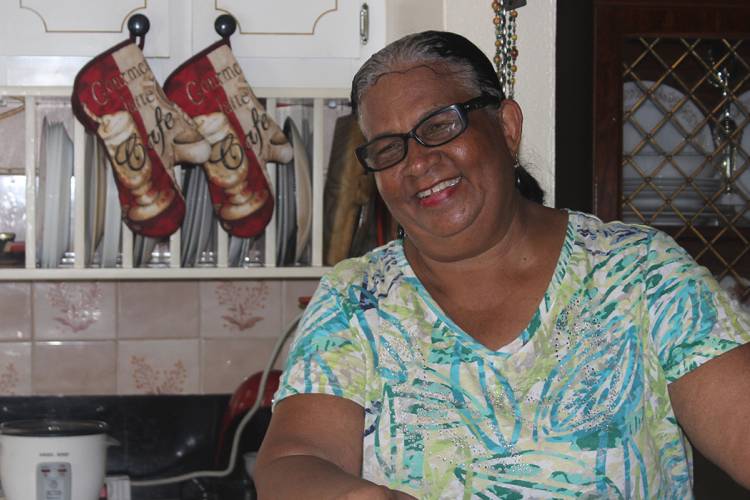 When I first met Mrs. Nettie she was dancing. Mrs. Nettie loves to dance. She has the warmest personality and is the kind of person that you instantly fall in love with. She's always smiling and laughing and welcoming new people into her circle.
Mrs. Nettie lives 3 miles from Christopher Columbus Condos and worked at CCC as a housekeeper for over 30 years. She is a staple on our beach and an admired figure in the community. In fact, she was honored with a Medal of Merit by the Order of the Cayman Islands during National Heroes Day 2013 for her long, meritorious service.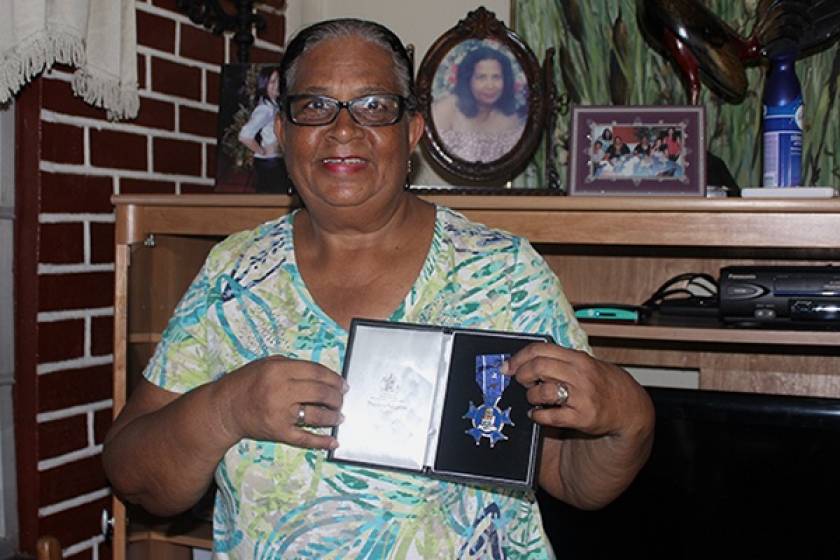 I was fortunate enough to have the opportunity to hang out with Mrs. Nettie for a couple of hours on my last trip to the islands. She picked me up at CCC and we drove through West Bay to have treats at her house and stopped at a few places along the way. During this time I learned so much about her storied life.
Originally from Honduras, Mrs. Nettie came to Cayman when she was 16 years old by boat. She had been invited by a nurse on the island to come work as a midwife. A boat captain by the name of Alie helped her get a work permit, and from there Mrs. Nettie went to work with Nurse Leila in midwifery. She said in "them days the work permits were easy gettin'." As she started to tell me her stories of midwifery, she pulled up to a house and told me, "This is the house where I first lived and worked with Nurse Leila." Mrs. Nettie told me that Nurse Leila delivered over 1,000 Cayman babies and that she was featured on a Cayman stamp. I could tell that Mrs. Nettie had a great deal of respect for Nurse Leila and that she was proud to have worked for her. I also discovered that the house is currently being restored by The National Trust for the Cayman Islands.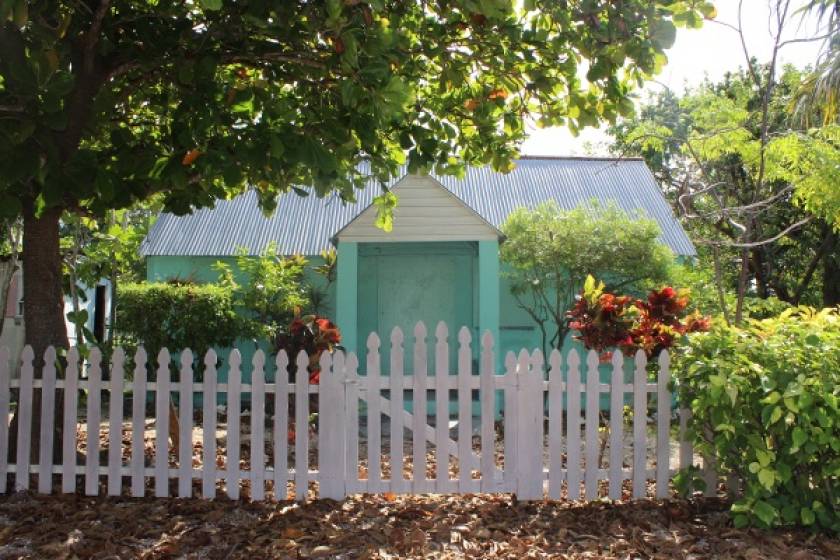 Later Mrs. Nettie met and married Cecil Bush who was a captain of a huge ship. They traveled all over the world including trips from Philly to Nigeria for crude oil. She said the ship life was not glamorous like cruises, but that she did enjoy traveling the world. During one trip she said she was the only woman on the entire ship, and that all the men went out of their way to put up a beautiful Christmas tree just for Nettie.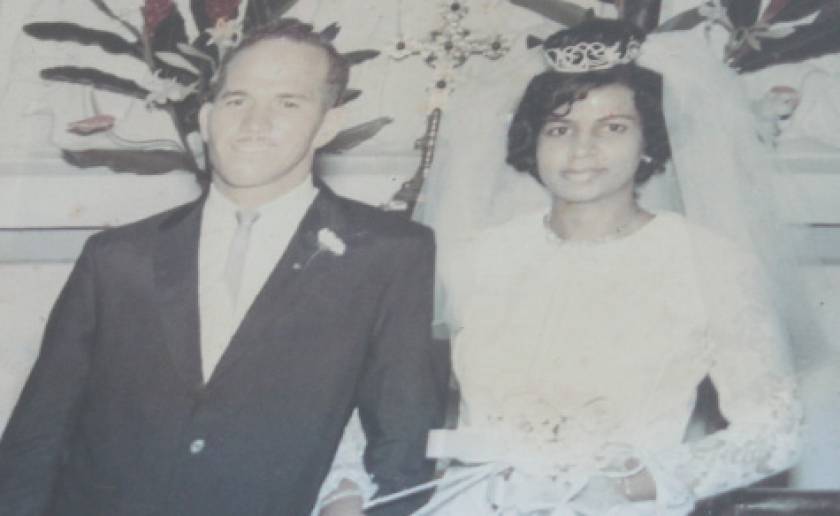 Mrs. Nettie also lived in New York for awhile before returning to Grand Cayman. Upon her return she started working in the tourism industry. She was just reminiscing on working as a receptionist at the Galleon Beach Hotel when we pulled up to her house in West Bay. She got out of her car and introduced me to her parrot, Polly, and showed me her ackee tree which bears a red fruit that she said goes well with cod. I noticed she had Christmas lights up, and she mentioned that she turns them on every year on November 28th, her birthday.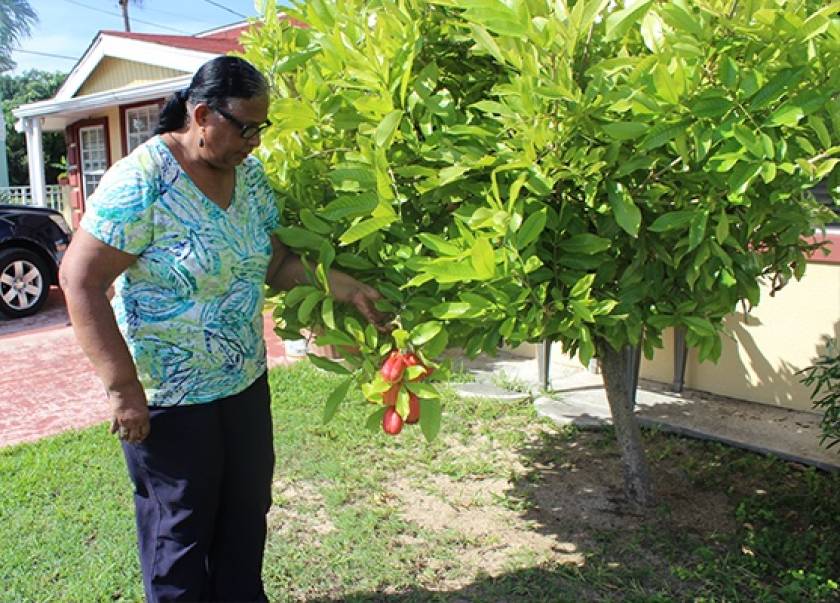 We walked into her house and I was delighted to see a hammock hanging across the front room. She showed me around her cozy Cayman house, pulled out her National Award, pointed out photos from her past and then we settled back in the kitchen. Mrs. Nettie treated me to a homemade cake and Sunny Delight as she started to tell me about her days at Christopher Columbus Condos.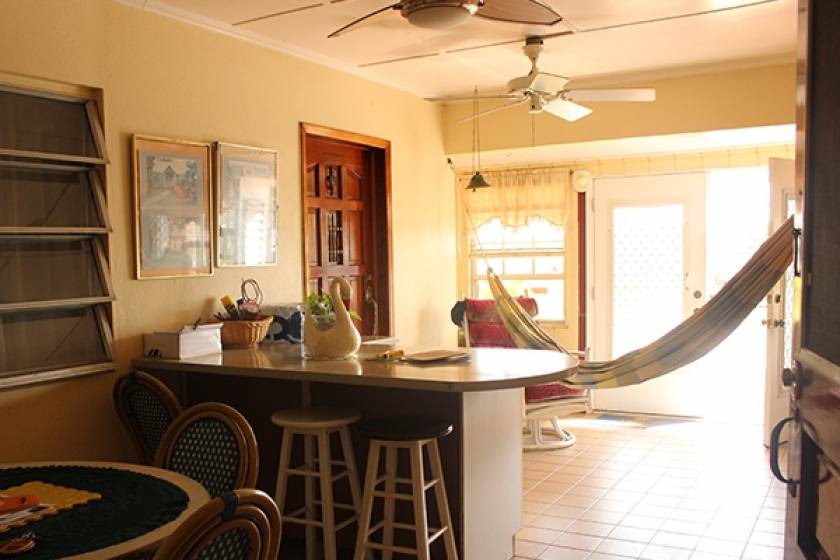 I could tell she really loved her time at CCC as she told me story after story. She told me about how she be-friended all of the guests and how many would ask for her upon their return. She told stories of cooking special dishes for guests, lending out her car to guests in need and even offering up her house to guests that missed their flight. But my favorite story was a story she told about a sweet girl who was staying at CCC through the Make a Wish Foundation.
The young girl's father had told Mrs. Nettie that extra dyes and strong scents often made her sick and asked Mrs. Nettie if she could wash their sheets with non-scented detergent. Mrs. Nettie went to a grocery store and bought the detergent for the young girl herself. She also told me how much she loved her perfume and makeup and said that she went the entire week without wearing perfume or lipstick just to make sure the little girl didn't get sick. At the end of their stay the father and daughter thanked her many times and both were very happy because the girl didn't get sick at all during her stay.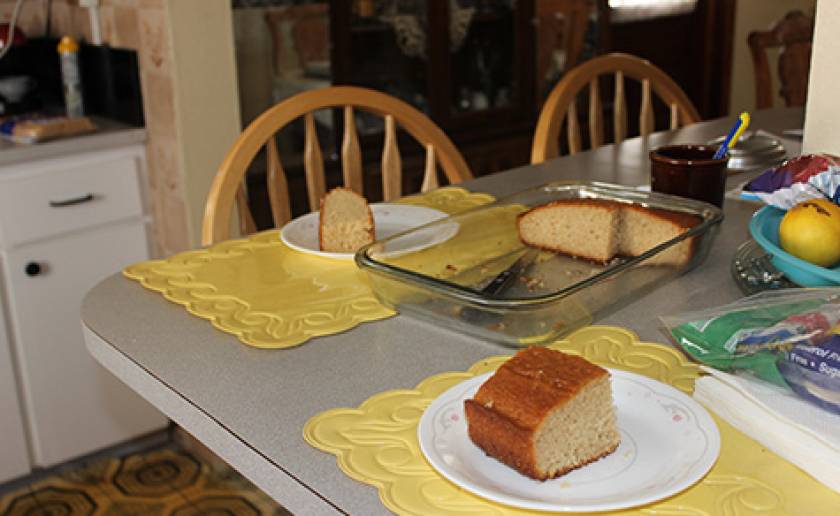 As I sipped on my Sunny Delight Mrs. Nettie told me that she still drops by CCC for get-togethers and that she still receives Christmas cards and letters from past guests. Now retired, Mrs. Nettie walks 3 miles every morning and thanks God everyday for her 2 beautiful daughters and 2 grand-kids. She said, "They are the loves of my life. I work for them, and what I work hard for I'm going to give it all to them." She attends the John Gray Memorial Church of West Bay and is an active member of the congregation.
I asked why she loves Cayman, and she responded, "I don't wanna live nowhere else. This is the best place in the whole world."