7 Tranquil Places Off the Beaten Path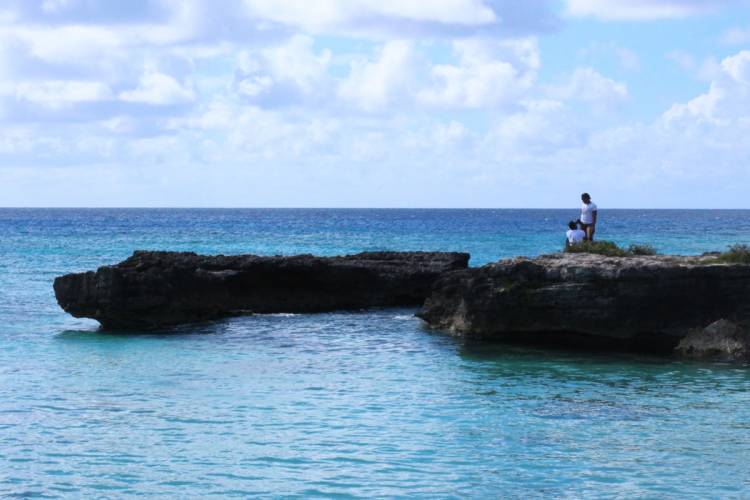 There are so many things to do in Grand Cayman that it's easy to miss these gems that are just off the beaten path. Next time you're in Cayman and you're looking for something different to do, visit some of these hidden places patiently awaiting your arrival.
1. Nature Path at Wreck of the Ten Sail
You may have heard of the Wreck of the Ten Sail Memorial, but few people talk about the gorgeous nature that surrounds it including a path that winds through palm trees, plumeria plants and more. It's worth a leisurely stroll!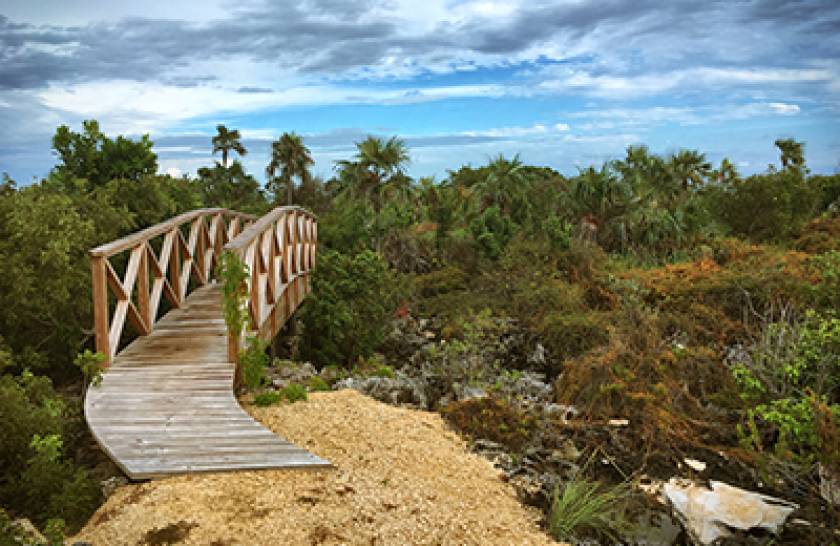 2. The Bird Sanctuary
The Governor Michael Gore Bird Sanctuary is tucked in it's own little corner of the Spotts Newlands area right off of Shamrock Road. The sanctuary includes a small pond with a dock and bench for wildlife viewing. The pond is full of turtles that will swim up to you when you step onto the dock, too.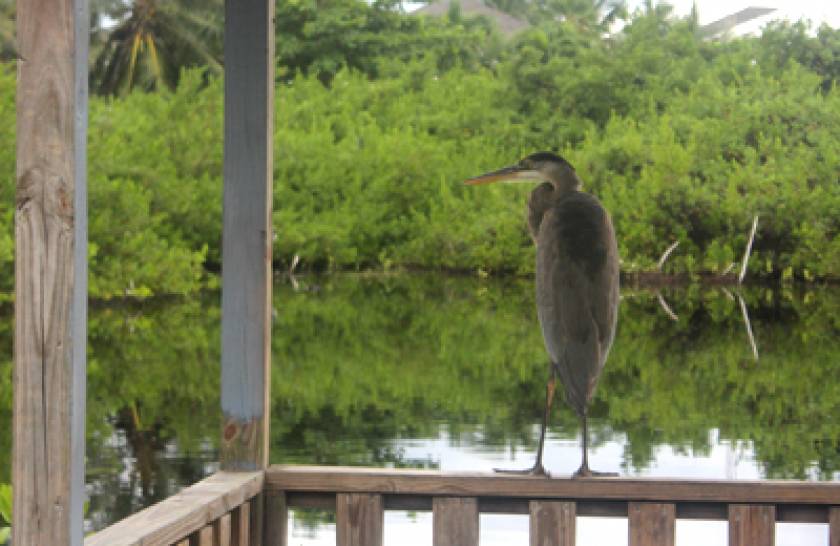 3. Smith's Cove
Smith's Cove, a local favorite, provides the perfect place to wade in the water, and the beach area is surrounded by trees that provide plenty of shade to read a book, unpack a picnic or simply reflect. Katrina McTaggart even called it a magical place for refuge.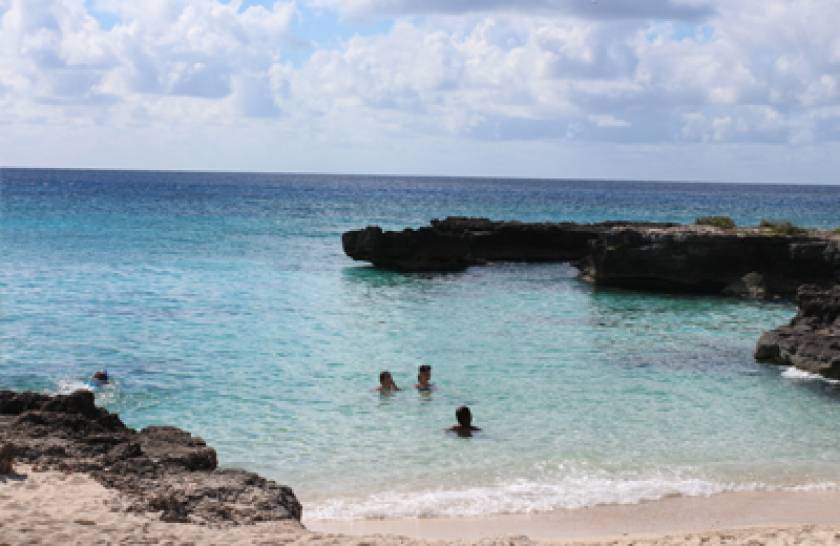 4. Lover's Wall
Grab your sweetie and take a drive to Lover's Wall in the East End on Sea View Road. You'll find it right before you get to The Blowholes. Pull off the road to walk around the quiet coast and of course snap an Instagram-worthy pic with your special someone in front of the sign.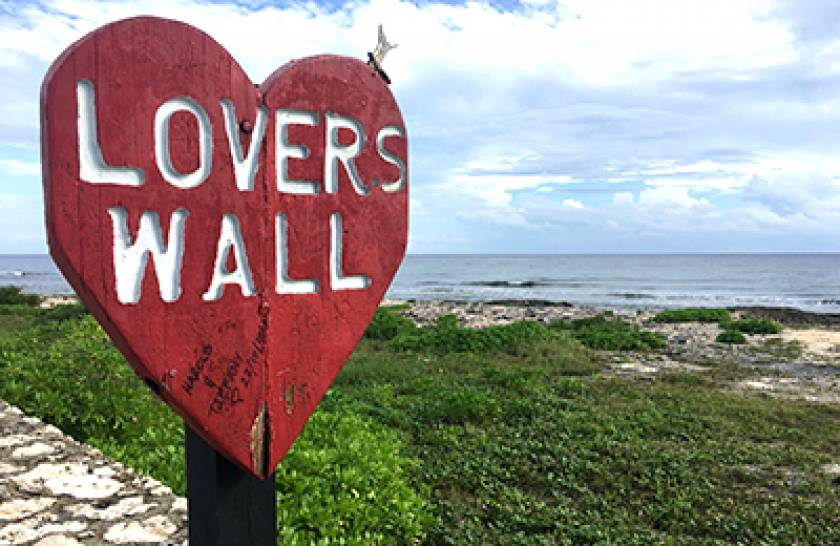 5. The Mangroves
The mangroves serve an important ecological purpose in Cayman. You'll need to go by kayak to explore them as quarters can get tight! Lucky for you we wrote a post all about kayaking through them here. It's a mix of nature, education and fun.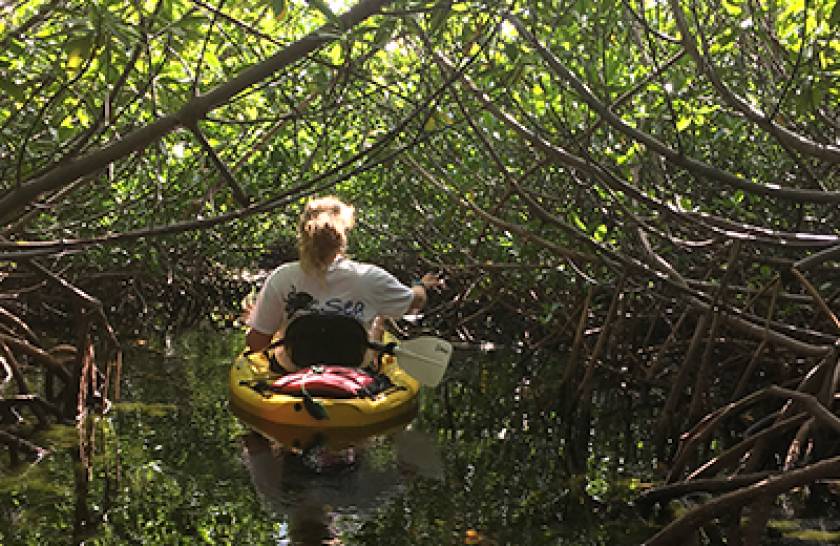 6. Heritage Beach
This beach is a great picnic spot, and one frequented by East Enders looking for a quiet family lunch or peaceful break. The beach is owned and protected by the National Trust as one of the few remaining natural stretches of beach land in Cayman.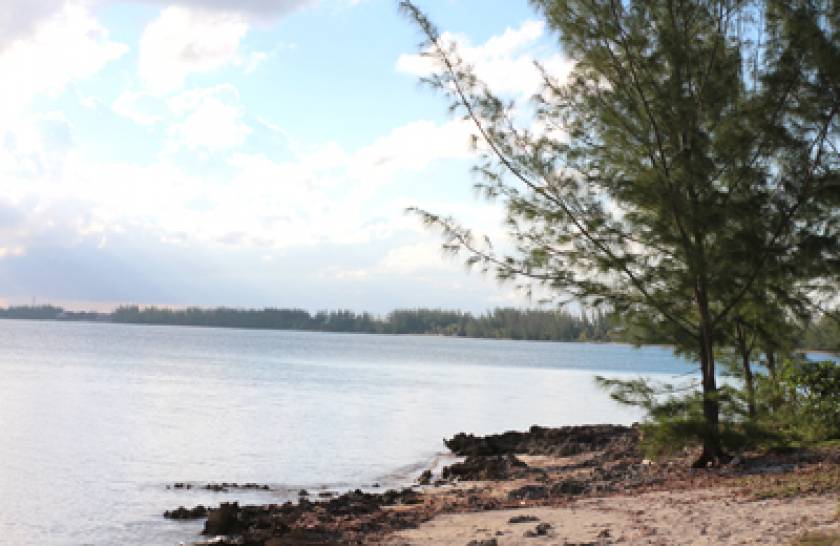 7. Library Beach
This teeny beach on the East End is one that any self-described book lover has to visit for at least a fun photo opp. Don't forget a book and your shushing pose! An introvert's dream beach!