5 Unique Souvenirs You Can Find at the Grocery Store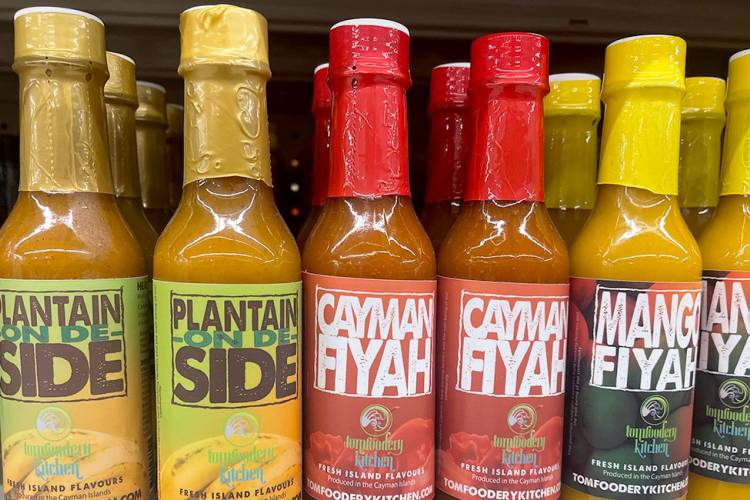 Locally crafted souvenirs, that can be used at home, spark cherished memories and an immediate sense of connection to the place they were made. For that reason, grocery stores are one of my favorite places to scour for momentos on a trip. I recently stalked the aisles of Foster's and Kirk's for you in Grand Cayman and found these 5 awesome souvenirs that are uniquely Caymanian. Two of them are already on my must-grab list every time I'm in Cayman, and I'm delighted to share that (after almost a decade of traveling to Cayman) three of these are new finds for me, too.
Cayman Sea Salt
Founded in 2005, Cayman Sea Salt makes use of two of the most abundant resources on island—sun and sea! Their journey from inspiration to salt making fruition is well worth a read on their website. And their slogan, "We make sea salt while the sun shines." is a reflection of their charming past and present. Three flavors are available: their classic Cayman Sea Salt, as well as a BBQ Rub and Herb Mix. This is one of the products I just discovered, and I'm so glad to have found it. It's great for your own kitchen, or purchase it as a gift for your friends that love to cook.
Find it at: Kirk's, Foster's and Hurley's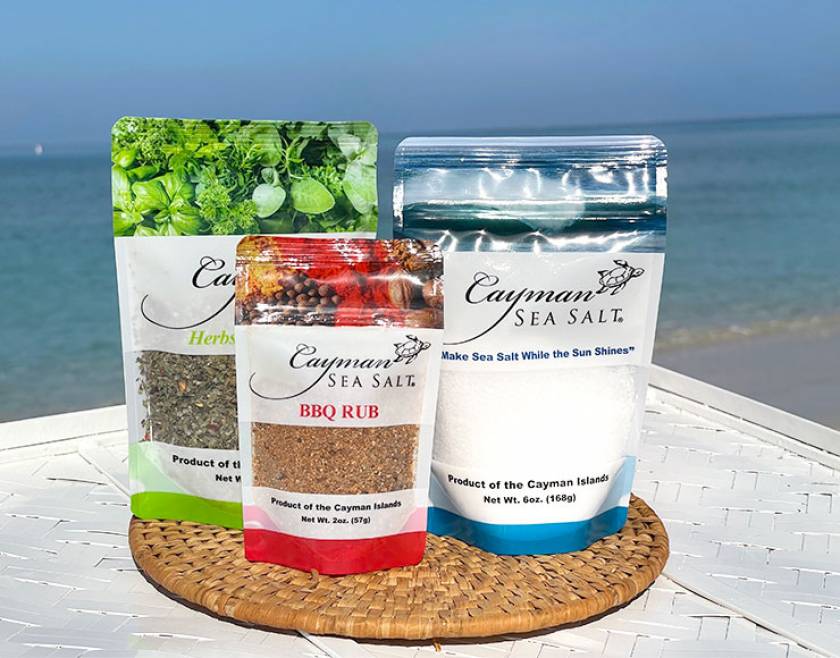 Tomfoodery Kitchen Hot Sauce
The hot sauce lover in your life will obsess over these delicious flavors hailing from Tomfoodery Kitchen in Camana Bay. Chef (and chief hot sauce creator) Thomas Tennant takes pride in using locally grown ingredients in his products. The line includes 6 fresh flavors, 3 of which I saw on the shelf at Foster's. Definitely grab some Cayman Fiyah to bring home with you!
Find it at: Foster's, Kirk's and Hurley's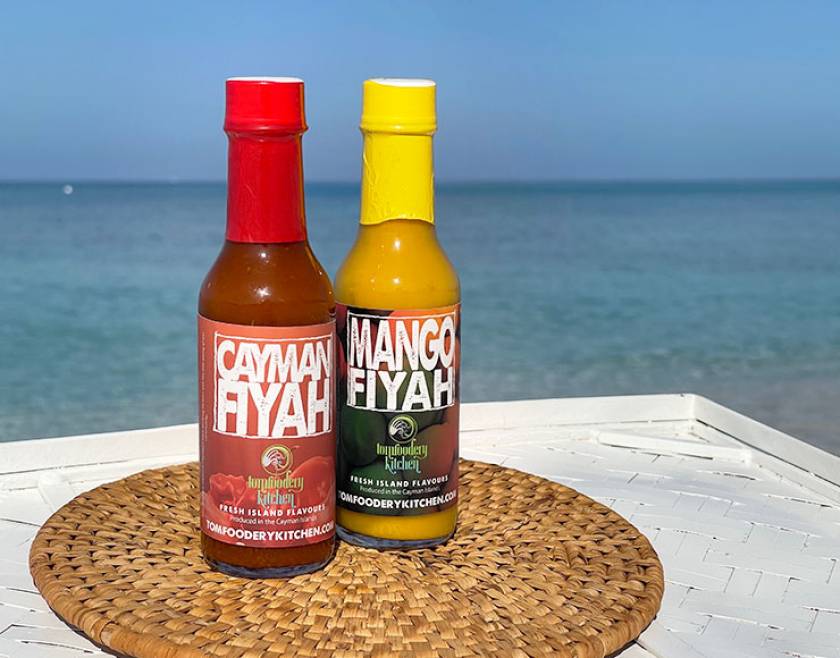 Paradise Coffee
This one is not only a favorite, but a must-have on every trip for me. Paradise Coffee is a local roaster that infuses some of the yummiest flavors into their coffee (think coconut, rum and more). I always stock up on the Cayman Coconut blend for both our stay and to take home to our pantry. After I run out at home, I dream about it until our next trip. If you're not into added flavors in your coffee, they also roast some great traditional flavors like Good Morning Cayman.
Find it at: Foster's and Kirk's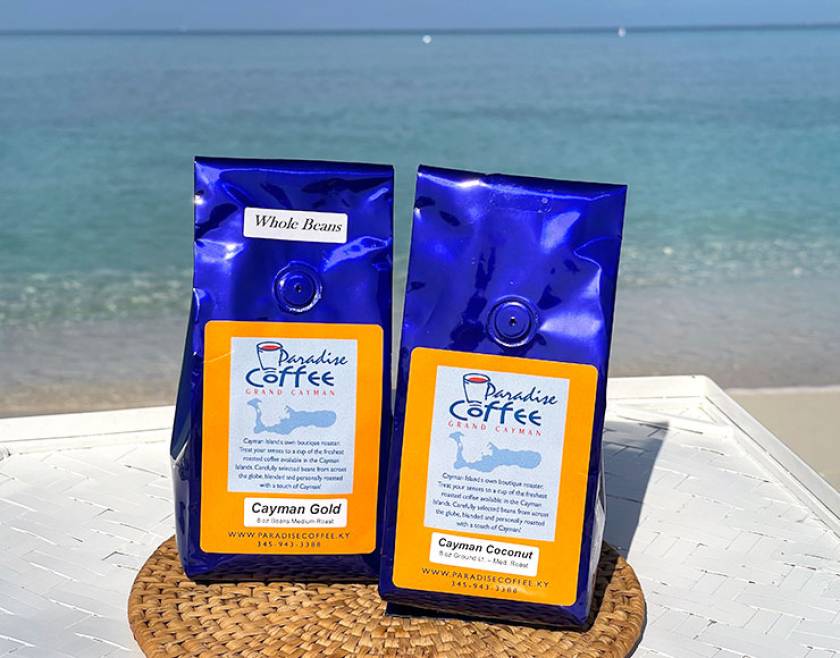 Tea Time in Cayman
Need a refreshing pick-me-up? This loose leaf tea is there for you whether you're looking for the highly touted benefits of green tea, a caffeine kick from traditional black teas or the indulgence of herbal teas. I personally enjoy their Go Green and Got the Blues blends. Another bonus is that they're all loose leaf and fair trade making them kind to the earth and people! (Aside from the grocery stores listed below Tea Time in Cayman can also be found at Pure Art and Goodness.)
Find it at: Kirk's & Foster's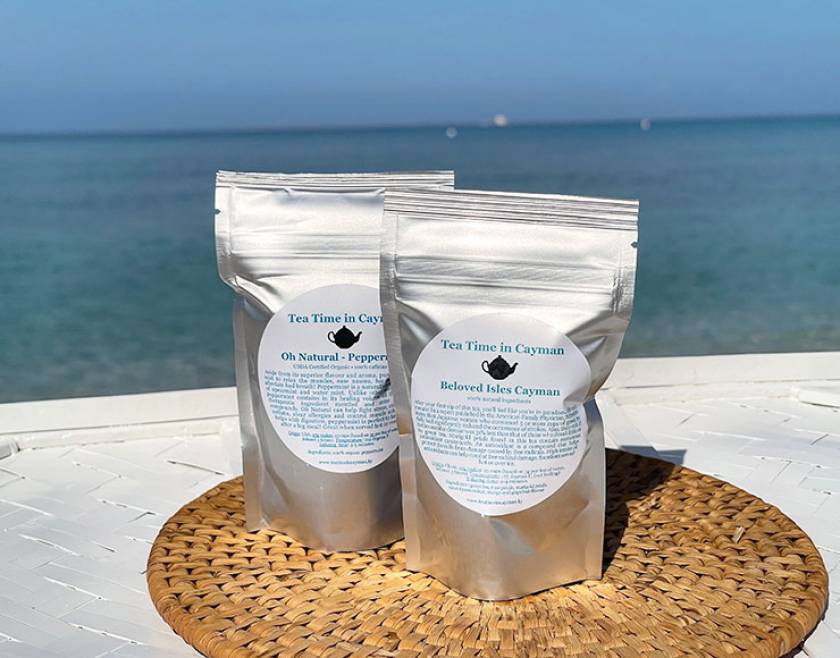 Mar Candles: Hand poured in Cayman Islands
It was such a delight to find candles made in the Cayman Islands. I love lighting a candle after a good house cleaning or when guests are coming to visit. Reaching in the cupboard to grab one handmade in Cayman will spark an extra dose of joy. The Cayman Sunset scent beckoned to me because the sunsets here are legendary. A chance to remember them with my nose at home sounds wonderful.
Find it at: Foster's