10 Grand Cayman Sunsets—Absolutely Stunning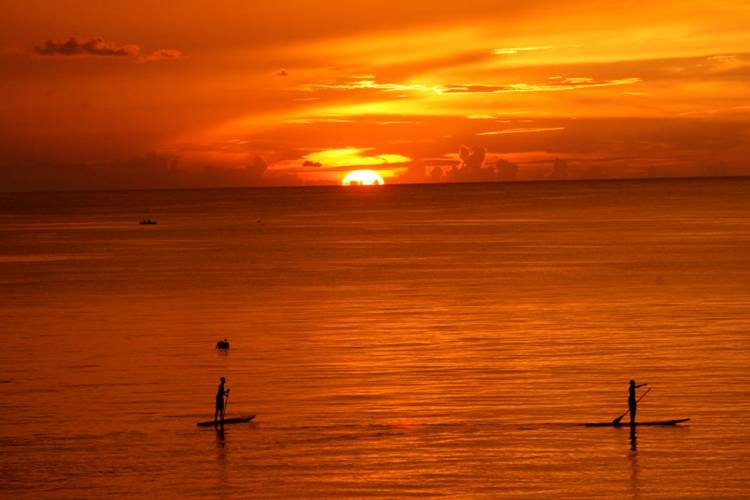 I see beautiful sunset after beautiful sunset here on Grand Cayman island, so I thought I'd share some of my favorites with you. Few words are needed for this post. Simply let your eyes feast in the wonder! Thank you to guest, Jason Hawk, for the main photo above. And thank you to my friend Kay Emrick for the last photo with the sailboat. The rest of the photos are photos that I've captured over the last couple of years on my frequent visits to the Cayman Islands. Many were taken at Christopher Columbus Condos and others were taken across the island.
10. Love the sunset trail in this one
9. The blue-green color of the water is wonderfully perplexing mixed with the light oranges of the sunset and ultimately a mat finish of grey sky.
8. The palm tree silhouette really adds to this one.
7. The deep, dark purple and glowing center wow me here.
6. This is real, I promise, and there's not one ounce of editing!
5. The sun looks enormous here!
4. This wondrous sunset looks like a dream.
3. The mood here is so unique. Quiet. Contemplative. Gorgeous!
2. Miraculous rays!
1. And thank you, Kay, for this beauty. Isn't it stunning?
Which sunset is your favorite?