This "Explorer Passport" is Like a Scavenger Hunt of Cayman!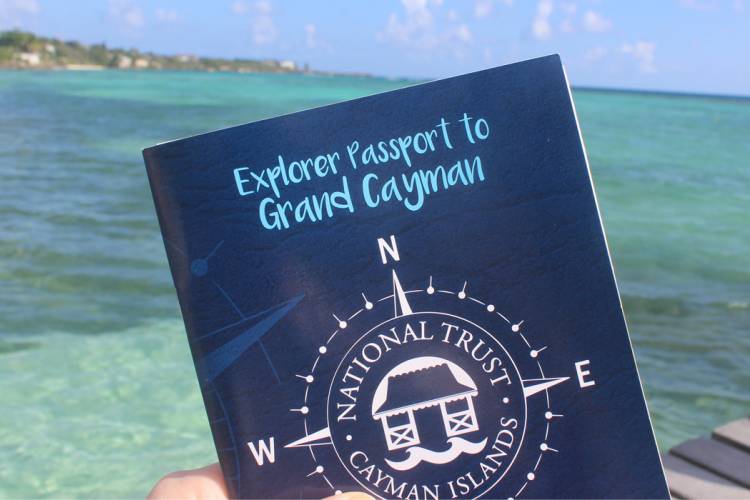 I was so excited when I first heard about the "Explorer Passport" created by the National Trust for the Cayman Islands. I've been visiting Cayman for about 5 years, and was surprised to discover that I'd been to less than half of the places included in the passport. There are some points of interest that I hadn't even heard of which goes to show there is always something new to discover on this island.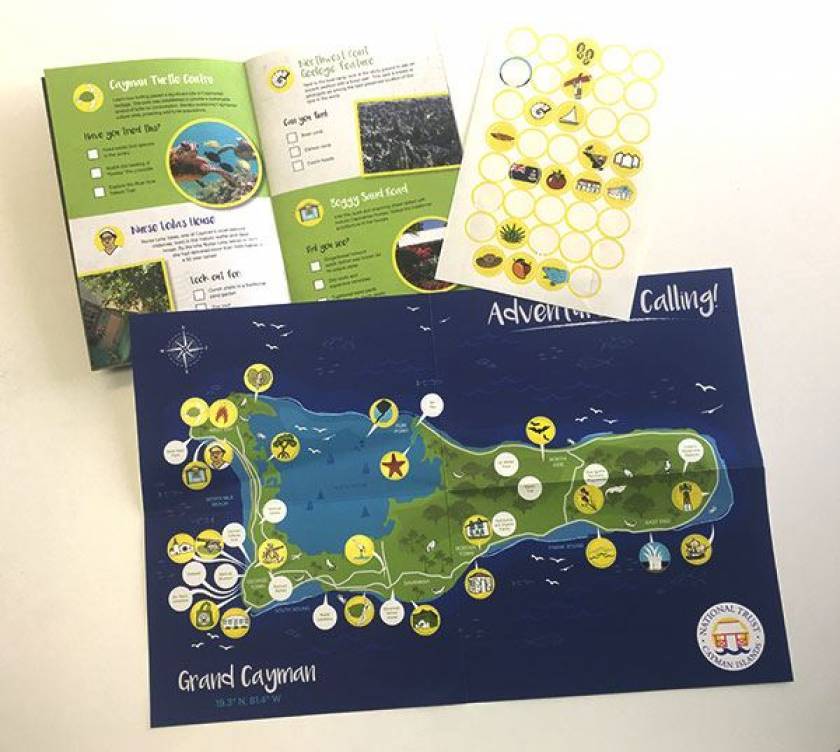 The passport is an awesome activity booklet that the National Trust created to promote the cultural, historical and natural wonders of the island. It has 39 points of interest inside and comes with a poster-map and stickers to place on each location as you visit them.
The booklet describes the significance of each attraction and has extra tips for things to do, try or look for at each place. You'll find yourself eager to go to each spot so you can proudly put another sticker on your map. Kids will love the stickers and fun activities, and adults—you will love developing a deep sense of connection to the island as you learn more about what makes it so special; and who are we kidding, you will love the stickers, too!
The fun doesn't stop with the stickers and the map either. There are extra tips in the booklet which are presented as 3 things to check off at every place. The tips give even more reason to visit each attraction and made me want to revisit most of the places I had already been so I could experience something I missed the first time. For instance, one of the points of interest is Boggy Sand Road; the book explains that the street is lined with historic homes and the extra tips ask if you've seen:
Gingerbread fretwork (each district was known for its unique style)
Zinc roofs and expansive verandas
Traditional sand yards trimmed with conch shells
Although I've been to this sweet street before, I didn't know to look for these things that are culturally significant to the island. It made me want to go back and check off each item and read more about the traditional architecture in Cayman.
The map even includes some culturally important places that few locals know about. While I was taking pictures of Miss Lassie's House, another place in the passport, a jogger approached on what seemed like her daily route. She saw me taking photos of the house and then saw the house. She stopped, pulled out her phone and took a couple of snapshots of the place saying she had never noticed it before. It's amazing what you miss when you're not looking for something.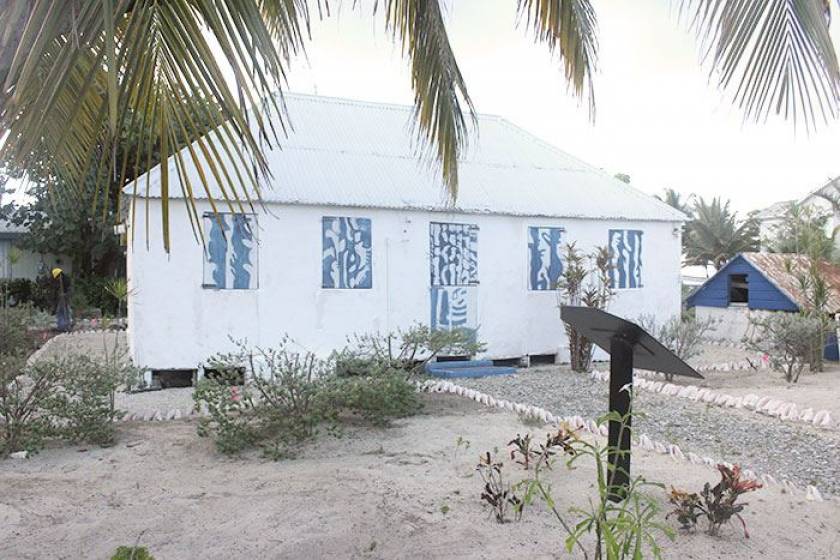 There's so much joy in the "hunt," and taking your passport along on an island road-trip makes for easy exploring. A lot of the attractions are free and you can drive up to several of them anytime (even on Sundays when many island shops and attractions are closed).
So grab the passport and hit the road for some adventure. I suggest taking the day as it comes. Just pick a place on the map and go! Since some of the attractions are "off the beaten path" you'll discover a lot of things along the way, too. For instance, my husband and I found Dart Park by The National Trust—one of the stops on the map. At Dart Park you'll find super cool trees, an iron-shore full of fossils and little hermit crabs. It wasn't on the map, but we wouldn't have discovered it if we hadn't pulled in to see the Trust. We also happened upon a stretch of highway that followed the southern coastline just past Miss Lassie's House. Somehow in the five years I'd been frequenting Cayman we always bypassed that stretch of coastal highway and it was really pretty. I was so glad we found it.
Some of my favorite spots on the map have been Spotts Beach (for the sea turtles!), Crystal Caves and Heritage Beach. Honestly, I've enjoyed visiting them all, but I don't want to spoil any more of the fun for you.
Pick up your very own "Explorer Passport" at the National Trust and start discovering Cayman like never before. The packet only costs $10 KYD, and you'll have a blast checking off each location. Enjoy, and let us know when you've checked off all 39!